O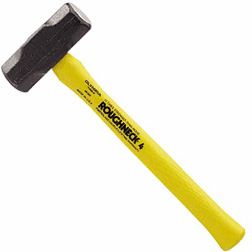 K, people.  It's heart to heart time. Without question, the vast majority of subcontractors I work with on projects in which clients source their own teams, are wonderful, dedicated, talented people.  But it only takes one good solid train wreck to leave a client in tears or worse, out of pocket on $.
Here's a list of train wrecks I've personally seen. Take heed and be sure to interview well and do your due diligence, too. This list is broken into 2 parts – here's Part I. Watch my blog for Part 2 next!
I just took on a new crew or crew member…and I won't be taking responsibility for inspecting/reviewing their work.
I am bidding your job, but I won't be here to personally do the work.
I just started doing this last year – or have never done this particular type of project before.
I don't belong to any of the accreditation guilds normally open to my trade.
I sometimes disappear in the middle of a job.
In my next post, 5 more red flags – things you don't want to hear from the person in charge of your design project! I've saved some doozies for you…