What Would An Interior Designer Do?
Have you ever wondered what a design pro would do to up-level a room in your home? You're not alone!
This book answers the constant question asked of one very popular, multi-award-winning interior designer and design coach: "Donna, what would you do in this room?" In one tasty read – she's provides an idea-download brimming with your answers – room by room!
What Would An Interior Designer Do? is a fun, easy read that provides a fresh and insightful short-cut tool to create your instant, simple, and customizable road map to follow for any design project – from a single room to your entire home – from a quick facelift to a total redo.
Opening this book is like opening a treasure chest of decorating inspiration and design pleasure. Inspiration will literally spill off each page, idea after idea, so get ready.
How It Works:
Pick a checklist, by room or by topic. Then select up to three ideas for an instant creative roadmap to do a quick facelift to any room. Or choose four to eight ideas from a checklist to create your creative roadmap for a complete redesign.
It's entertaining to read cover to cover, or skip around to the specific room or topic checklists that immediately speak to what you want to accomplish. Your creative plan will start to leap off the pages –  perfect for the truly impatient design lover who wants it all…fast and easy. 😊
From Fabulous Foyers to the Magnificent Master Bedroom and every room type in between, Donna has created checklists sure to inspire you while upping beauty factor in your home.
Now you can literally checklist your way to that beautiful "new" space!
Get Started Today- Purchase Now!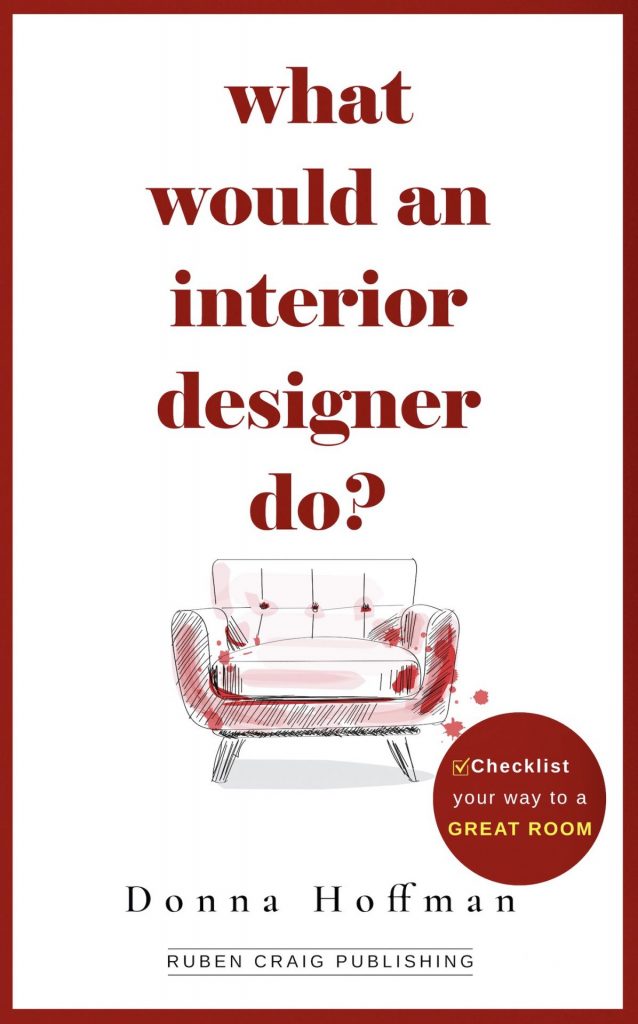 About Donna Hoffman
A multi-award wining interior designer, Hoffman's company, specializes in high end, luxury interior design from single room design to whole homes of 20,000 square feet and more; from decorative design to full scale renovation and new construction. She has been seen in Forbes, Real Simple, TV and radio, and beyond garnering multiple significant design awards, Donna is considered a design thought leader. She is also called the "nation's #1 design coach", because she founded TheInteriorDesignAdvocate.com which provides on-line courses that empower DIY design lovers and design professionals internationally.