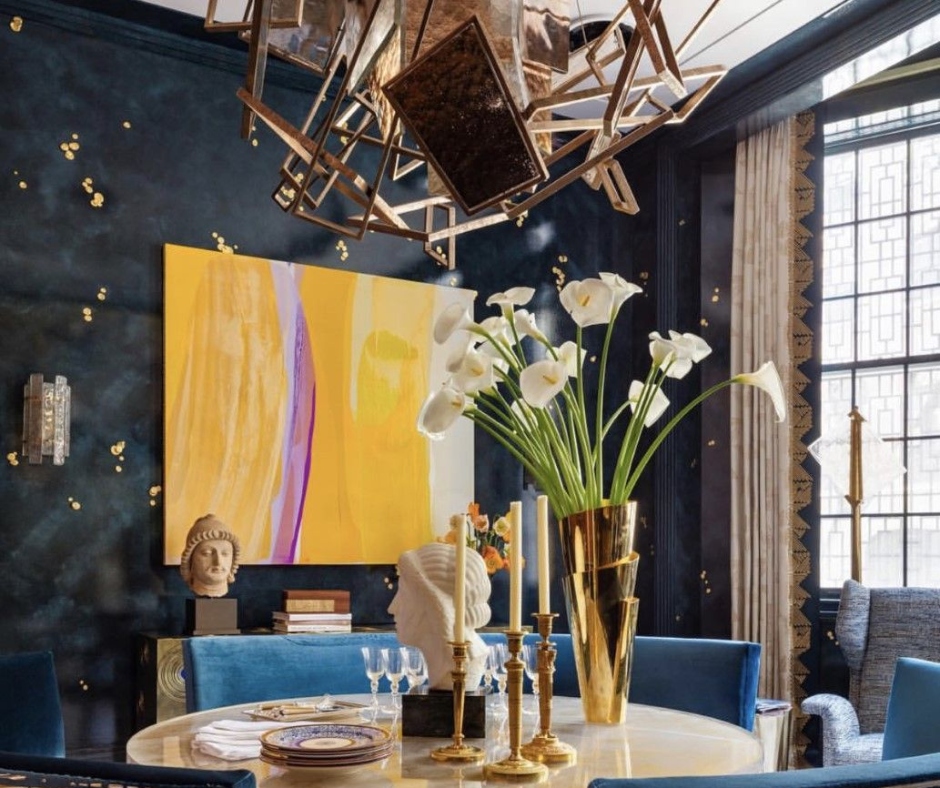 If you're one of our followers here at The Interior Design Advocate, you know that this is the time of year where we usually give our peeps a sneak peek into the biggest interior design trends for 2020 / 2021 by way of the Kips Bay Show House in New York City.
However, due to Covid-19, this year's show house has been postponed until further notice. While the organizers are remaining mum about rescheduling at the moment, we'll be sure to share any news we hear. Check back on our blog for updates or better yet, join our mailing list.
In lieu of our usual trend report, we'll be diving into 3 of the top interior design trends for 2020 / 2021 as well as sharing a few quick ideas on how to incorporate them into your own home.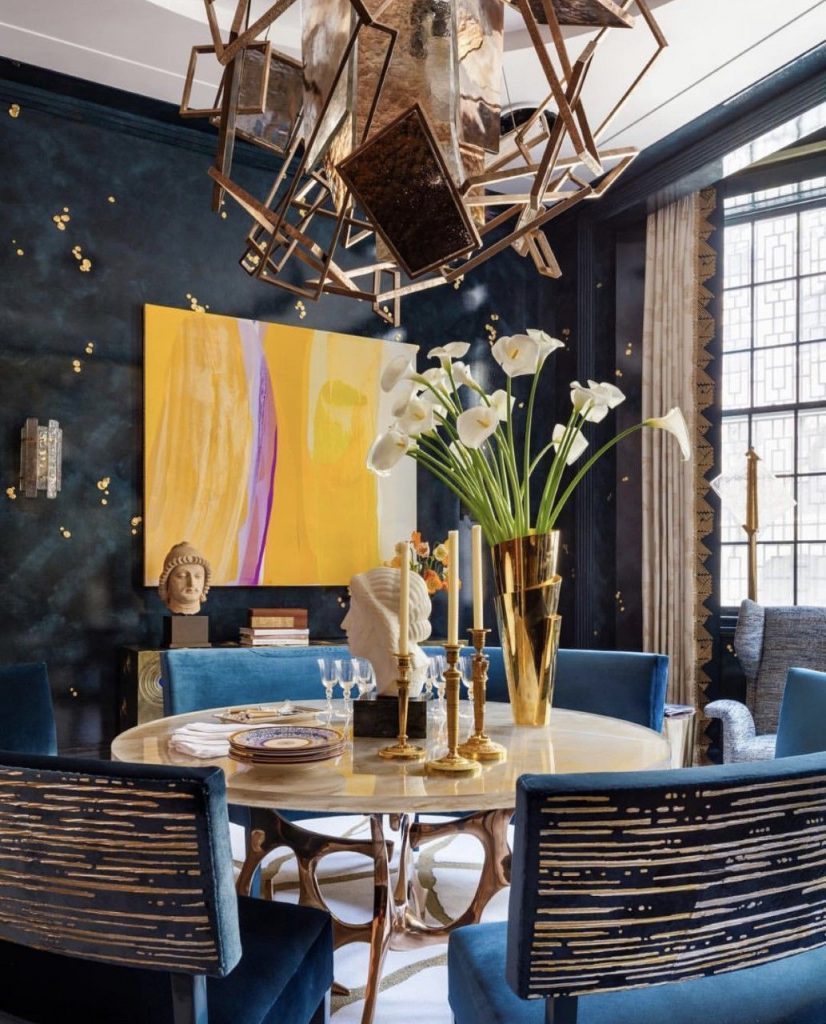 Statement Pieces:
In 2020, top-designers have stayed far away from cookie-cutter, one size fits all design. Instead, they are opting to create spaces that feel collected over time.
To create this carefully curated yet effortlessly cool style, statement pieces are used to add a dose of the unexpected.
How to Use This Trend in Your Home:
Scour estate sales for furniture, art, and accessories that feel "one-of-a-kind". Think oversized art, unique lighting, or vintage armchairs or accent pieces.
If buying new isn't in your budget right now, repurpose something you already own! Paint a chest or side table in a pop color or reinvent a piece of upholstery with a bold new fabric.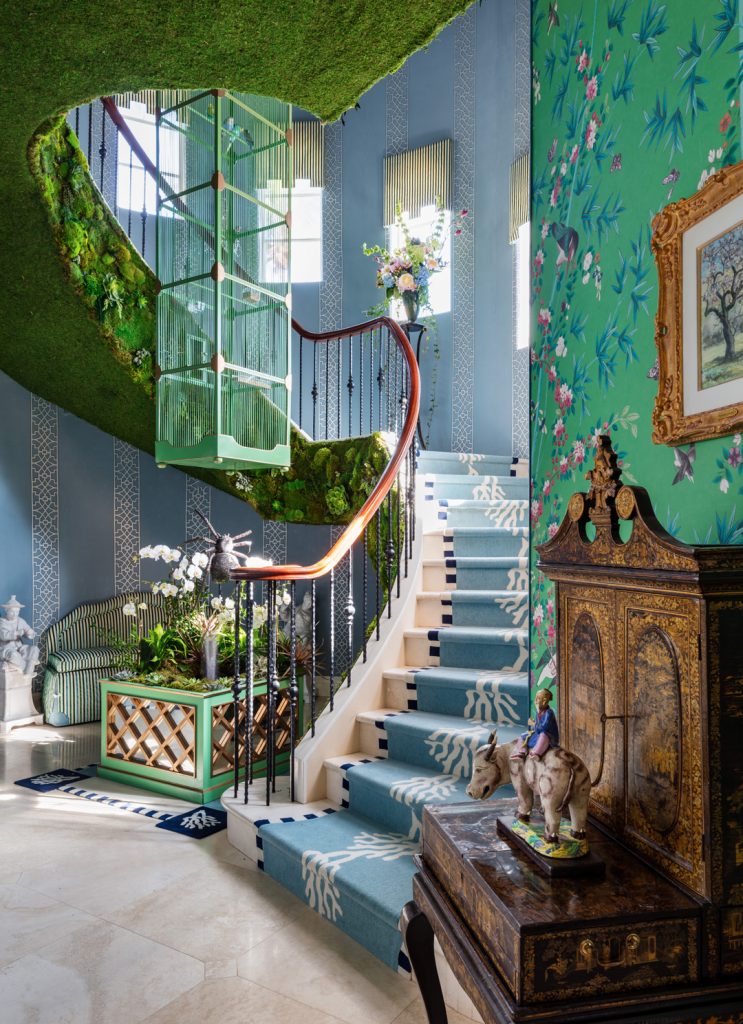 Biophilia 
Biophilic design has gained popularity over the past few years due to its positive effects on mental health. Studies have shown that incorporating natural elements into one's home promotes a sense of balance and calm, especially in today's tech-centric world.
How to Use This Trend in Your Home:
The easiest way to tackle this trend is to bring actual, living-plants into your home. No, you don't need to open a greenhouse in your living room. Instead, start small with a few simple, easy to care for plants such as succulent, ivies, or a large floor plant and go from there. If you don't have a green thumb, opt for the best quality faux plants your budget can afford.
If plants are not your thing, try bringing in natural elements such as wood, stone, wicker, rattan, caning, or cork. You can also add photos of plants, flowers, or natural scenery.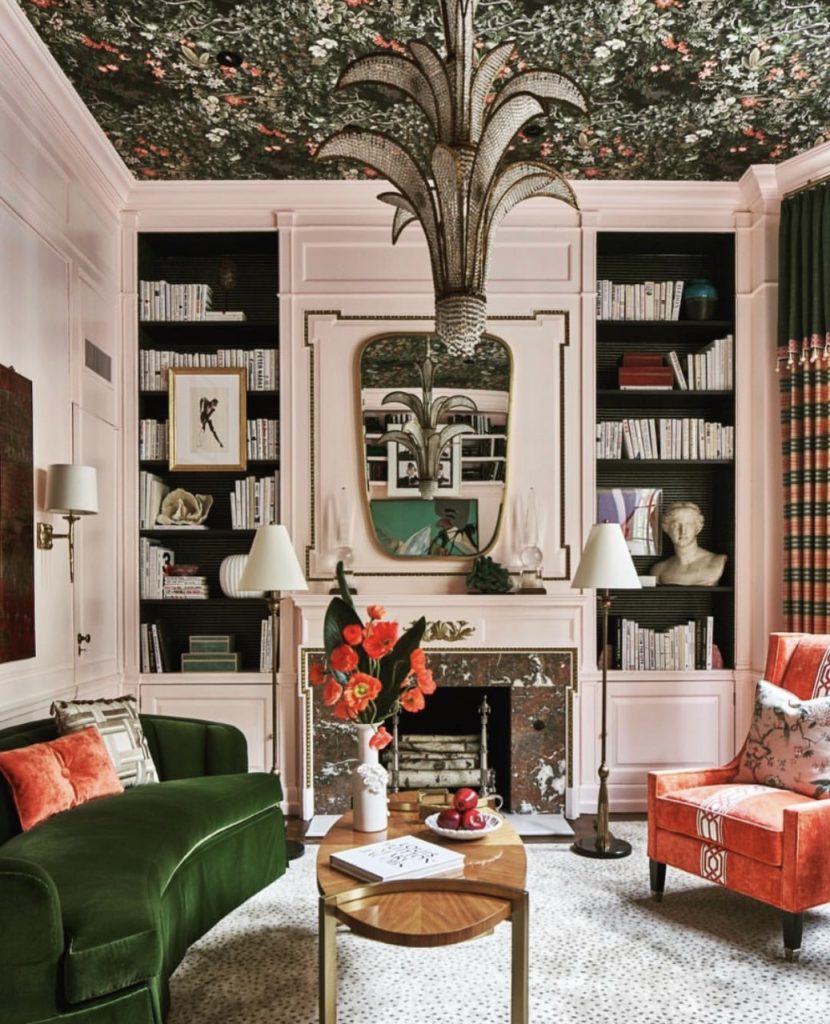 Wallpapered Ceilings 
Wallpaper has experienced a major resurgence over the past few years. With big bang for your buck appeal, designers have been using wallpaper to incorporate texture and pattern into spaces across many different design styles.
While this trend has already undergone many twists and turns, it has recently landed in an unexpected location; the ceiling!  Excellent for spaces where opportunities for drama are slim, wallpapered ceilings have the power to add major "wow factor" with little effort.
How to Use This Trend in Your Home:
First, identify a space in your home that could use some extra oomph. This could be your entry vestibule, powder room, home office, you name it!
Then, determine which type of wallpaper would work best with the look you're trying to achieve. You could go bold with a striking pattern, textural with a grass cloth, elegant with a metallic, or soothing with a monochromatic scheme. The sky's the limit, so be sure to drill down into who YOU are in design before diving in headfirst!
Speaking of which, who are you in design? What kinds of spaces feed your soul? If you aren't sure of the answer, you should check out my online interior design course, The Decorating Genius System. It has helped thousands of women across the Unites States and beyond.

My Design Fingerprint exercise alone will empower you to discover what you personally are drawn to in interior design and why, allowing you to drown out the noise from Houzz, HGTV and design pundits and create the right space for YOU.