One of the biggest mistakes in interior decorating has to do with Scale and Proportion.
Roughly translated in interior design:  Scale and Proportion refers to the size and "visual weight" of furnishings relative to the room in total, to the architecture of the room in total and even in relationship to other furniture in the room.
Here's a great example. This dining room shows new elements in a few places only; the walls were painted and an area rug was replaced.
But the former furniture in total was way too small for the room.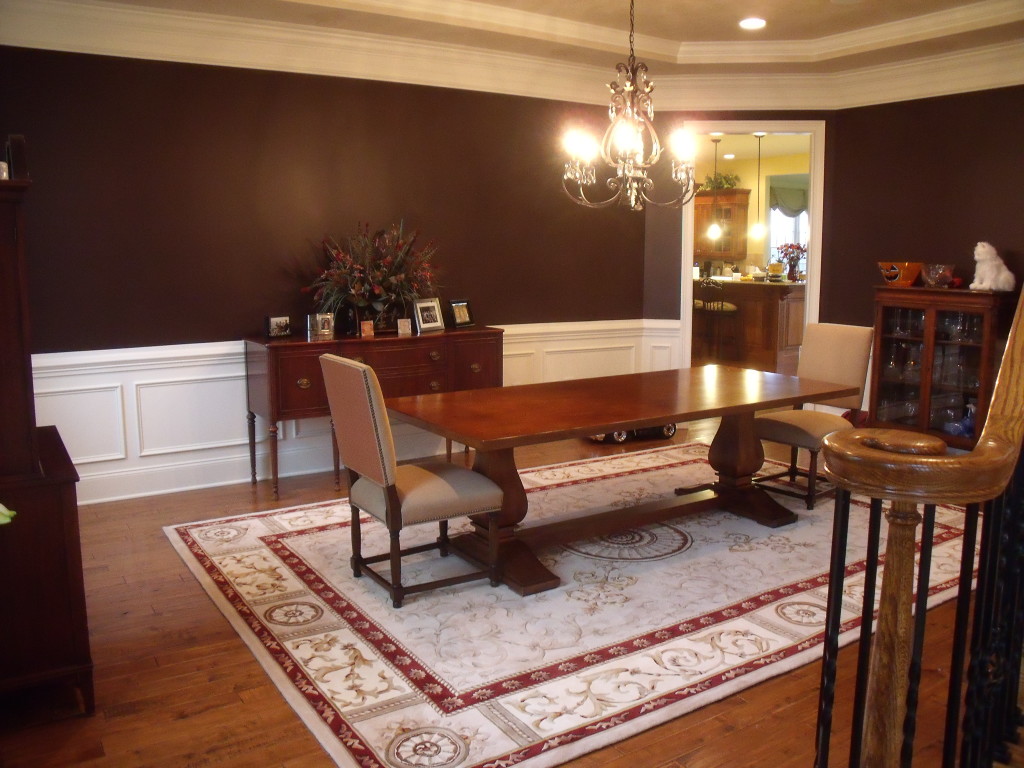 But notice what happens in the After photo. Notice how much larger the new furniture became, and as a result, the room doesn't look empty or cavernous.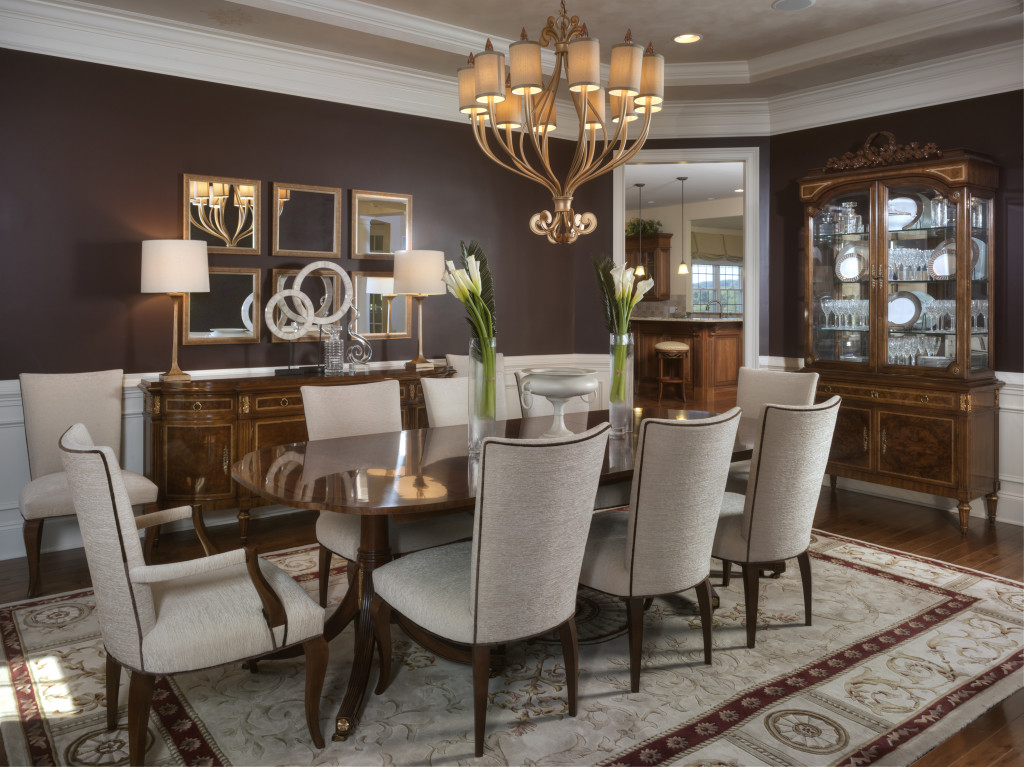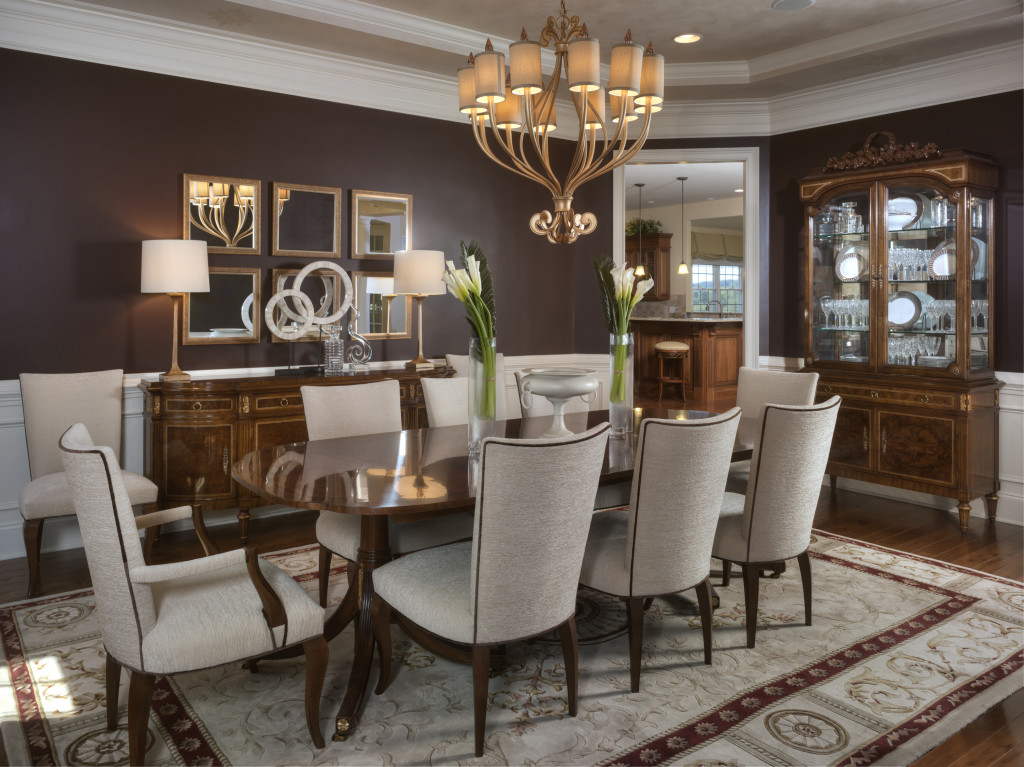 Here are a few other design tricks I did intentionally that may be of help in your projects!
1)    I made the sideboard look larger by adding chairs on either side of it and putting them close to it. And not just any chairs. We intentionally opted for upholstered chairs that had the right proportion, or weight. We'd not have been successful had we selected small or dainty wood-backed chairs to do this job. We needed to make the sideboard look and feel larger:  Scale and Proportion.
2)    I made the sideboard look larger by intentionally adding a large artwork display immediately above it.
3)    I made the glass china cabinet look larger and heavier by filling it with the accessories we chose.
So this young couple loves 19th century inspired furnishings, BUT even if the STYLE of the furniture is not your speed, take the lesson in proportion.  Do you need to go with smaller scale items at your place? Larger scale? It doesn't matter. What does matter is Scale and Proportion.
Get proportion right and watch your design results start to sing!