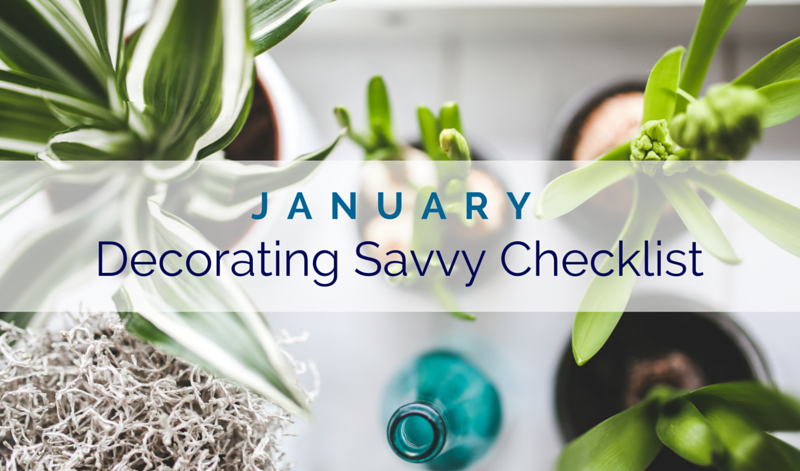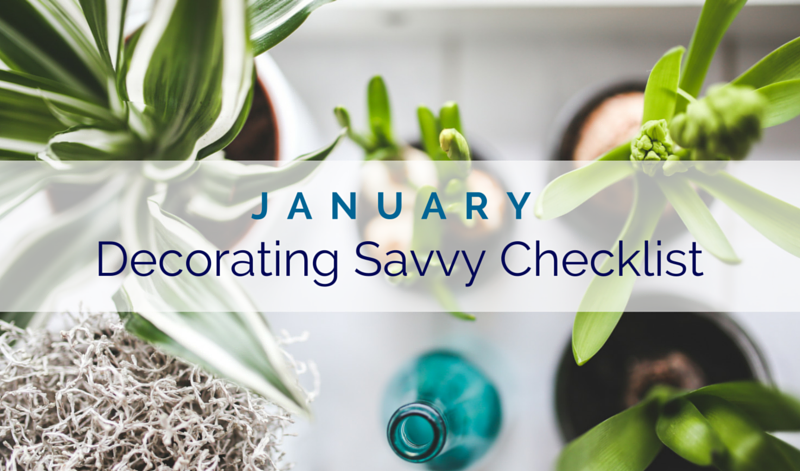 We are all about lists here in our design studio…and like so many people I am in my personal life too! To do lists help us sleep at night, remember to hit every appropriate mark, and they're super power tools for getting things moving, done…and checked off! Each month, I'm going to help you get your thinking aligned with the design-life calendar for your larger projects as well as ideas you can implement to make immediate improvements to your nest!
Enjoy this month's Decorating Savvy Checklist.
Take down holiday decorations & make note of any broken, tired or missing items that need to be repurchased this October.
Do a reconnaissance tour of the nest! Note what's still shiny…and what needs refreshing and list them in order of importance to address this year.
Quick Refresher: Repaint all base and chair molding with a fresh coat of trim white; wash doors (instead of repainting!) and wash light switches. Fingerprints and grime pile up in a year.
Pick and Plan any new design projects you want completed by April. Now's the time to start.
Toss all tired or leggy-looking houseplants, since they make a room look shabby. Replace with new fresh faces for the New Year!
Smart changes bring great rewards – even the little changes. So pick even 1 of the ideas above, get moving and watch wonderful things happen at your place!