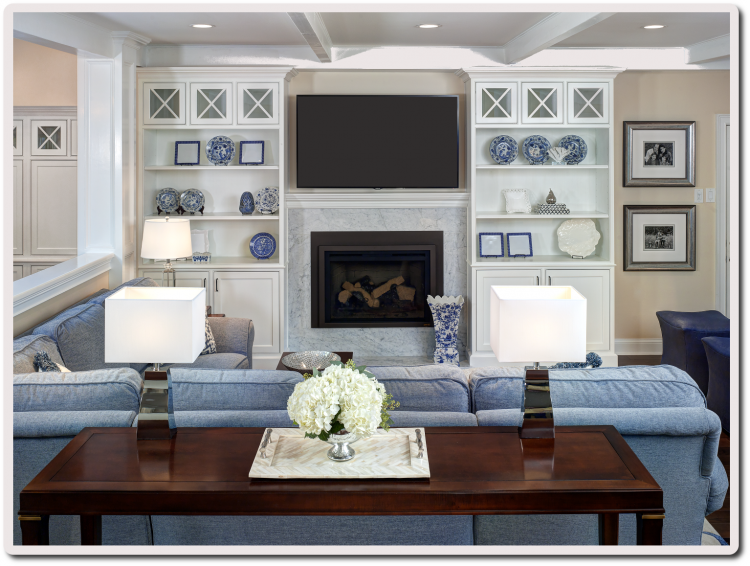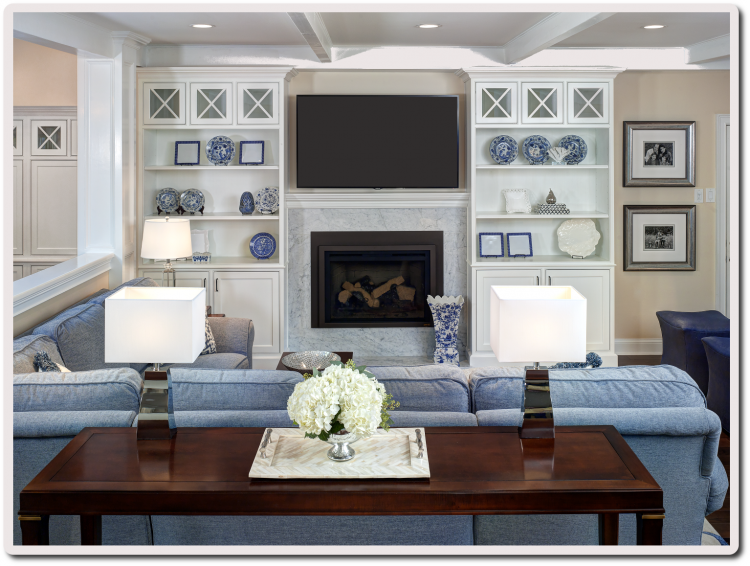 As a Design Lover, it's so easy to get caught up in everything that's missing from your home's décor. Whether you live in a one-room studio or a sprawling pad, we Design Lovers are always onto the next project in our own minds so we're never completely satisfied with what is. But if we never stop to just bask in the beauty of the home we do have – now – what's the point of all of our effort?
So try these 4 tips to better appreciate and enjoy your home's beauty:
Do a Walking Catalog Tour
Pick a no-pressure time this weekend to take a walking tour through your place. With a pad of paper in hand, walk with fresh eyes – as if you've never seen any of the rooms inside before. As you enter each space, write down (this is the catalog part!) every appointment in the room that you really find beautiful. It may be the windows, the paint color, the sofa you splurged on eight years ago, the clock from your grandmother. Just write it down.
Make a Design Victory List
Now that your tour is complete, write down the 7 best things you've achieved in your home's décor. Too often, we never stop and acknowledge all that IS working in our home, and all that we HAVE done. Just write it down and bask a little.
Appreciate the Signs of Love and Life
OK, so by now you've found some scuffed walls or a worn looking "whatever." But instead of fretting for perfection (Martha alert!), I'd like you to recognize what you're really looking at. The signs of wear you find in your home are really just the signs of the Love and the Life that has been lived there. The good times and the bad, the war wounds and the gold stars…it all counts and it all shows. Appreciate the blessing of your Life shining back at you. Give yourself a little pat on the back, too while you're at it, because Lord knows it's not always easy.
Walk in the beauty and the grace of all that IS working in your home. As for the rest that still needs to be done…tomorrow is another day.
Focus on One Space Only
For this last step, pick either one room, or one section of a room that is a little off for you and all I want you to do is…EDIT. Take out all of the accessories, including wall art. Then walk elsewhere in your home…still with those fresh eyes…and see what you can swap out. The goal is to refresh either this one room, or one corner of a bedroom let's say, with some new energy, some new thinking. People are always surprised by this powerful exercise.
I'd love to hear your comments below!
About Donna Hoffman, The Interior Design Advocate™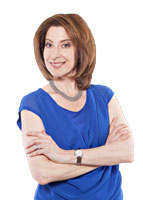 Author of the popular home design system, The Decorating Genius System – 7 Simple Steps to a Great Interior, Donna is the country's foremost consumer advocates in interior design in addition to being an award winning designer herself. "Using my design systems and strategies, I help people eliminate "decorating struggles, frustration and spending mistakes" so you can get fabulous results when decorating your own home, or hiring the right contractors." The results are people get that more beautiful home, spend smarter and finally eliminate decorating stress.  A former QVC show host and now known as The Interior Design Advocate™, Donna is here as your advocate, making sure you get wise in design so you can get what you want. For more information or to get your copy of the video series, The Decorating Genius System – 7 Simple Steps to a Great Interior, go to www.TheInteriorDesignAdvocate.com.