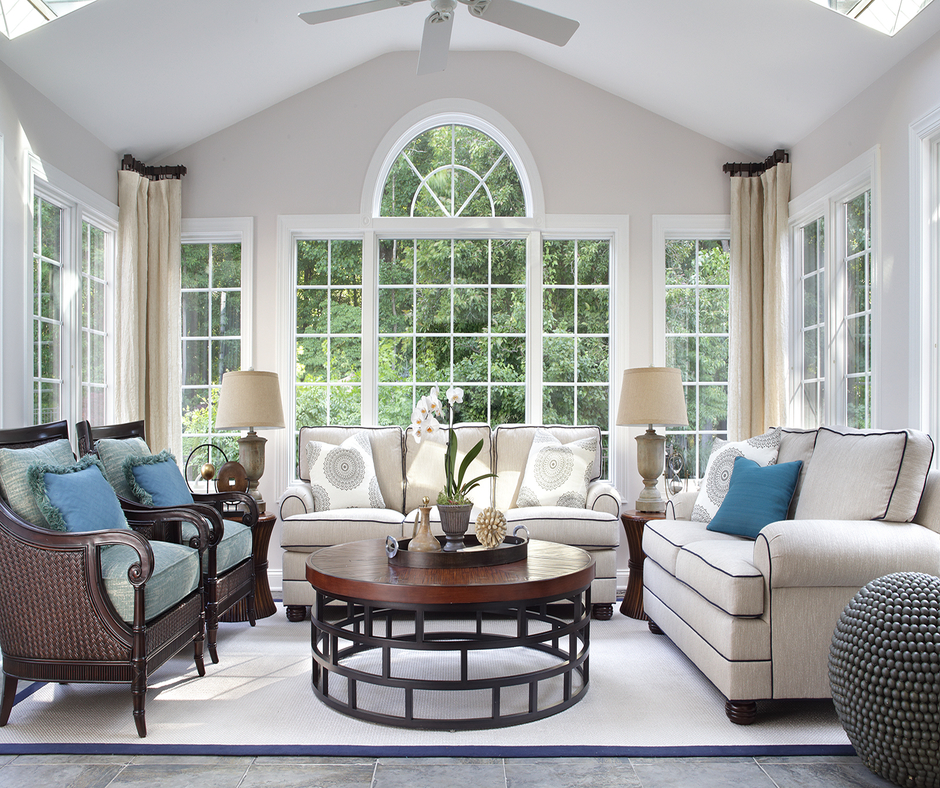 Home accessories are one of the most budget-friendly ways to facelift any space. But if not used properly, accessories also have the power to add further clutter and confusion to an already ailing room.
No matter what your design style, you can follow our five simple steps below to harness the power of accessories in your home, as well as to avoid common mistakes many DIY Designers make.
#1 Start Fresh
Before you add any new accessories to your space, start by clearing off all shelves, tabletops, and other surfaces.
While you're at it, take a moment to truly assess each item to determine if it serves a purpose within the space. If you don't love it, move it, store it or donate it!
It may be difficult to get rid of things at first, but clearing out that which no longer serves you gives you the opportunity to breathe new life into a space.
#2 Choose Quality Over Quantity
When accessorizing, less is more. Once your space has been cleared and decluttered, start by determining where you can make your biggest statements.
Whether it's a sculptural piece on a mantel, a pair of stately vases on a sideboard, a stylish lamp on a side table or a big tray on a coffee table – one large item will always provide more visual bang for your buck than a smattering of smaller pieces.
#3 Layer, Layer, Layer!
Once your large accessories have been placed, THEN you can start rounding out your space with medium and smaller accessories.
At my luxury design studio, we call these, "filler pieces", because they help fill in the blanks, adding visual weight and balance wherever needed.
That being said, do not forget to leave some breathing room! Remember, less is more!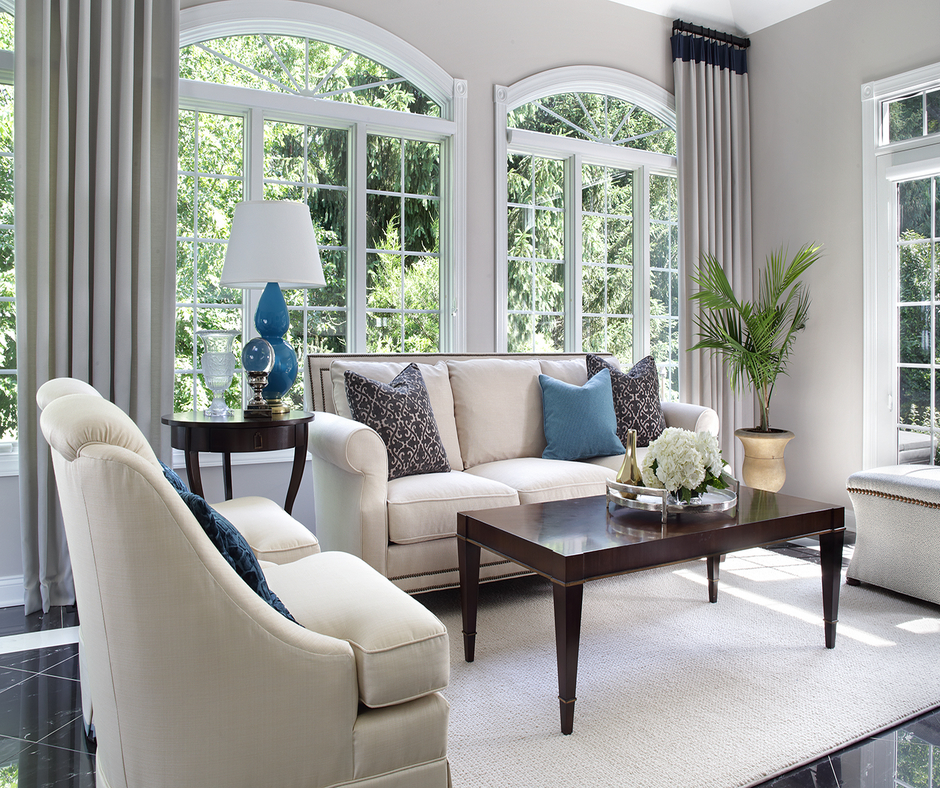 #4 Be Wise with Accent Colors
Accessories are an easy, budget-friendly way to weave an accent color through a space.
For a balanced look, be wise when it comes to placement! Use various types of accessories to spread the color evenly throughout the space. This will lead the eye around the room and create an overall sense of cohesion.
#5 Combine Textures and Colors
Once your accent pops have been placed, add depth and nuance by sprinkling in a few different materials. Think metals, woven materials, glass, ceramics, etc.
But be warned! Incorporating too many different textures will create visual chaos. Instead, select 2 or 3 accent materials and evenly disperse them throughout the space for a rich look.
While these home accessorizing fundamentals will have you on your way to a more beautiful and balanced space, if you're craving more guidance and instruction, be sure to check out my FREE workshop all about how to facelift any space using accessories.
It's called The 3 Secrets Behind Creating Gorgeous Rooms with Accessories…How to Accessorize Without Over-Spending or Ending Up With The Dreaded #DesignFail. Learn more at the following link!