Hosting the perfect gathering at your home can feel intimidating. You're probably asking yourself, where do I start? In today's blog, we're sharing our 5 favorite tips to eliminate stress and take your holiday party planning to the next level.
Pick a Color Scheme
Sticking to a color scheme is an easy way to create a cohesive, polished aesthetic to any party! Rather than going with a traditional, seasonal red and green look, pick a saturated color like cobalt blue, emerald green, deep purple, or a rich red and pair it with a metallic like silver or gold. Extra points if your party palette compliments your home's furnishings!
Set the Mood
Lighting is an important factor to consider when planning – too bright and your visitors will feel like they are under the spotlight – too dim and they won't be able to see who they're talking to! If you have dimmers, use them! If not, pare your overhead lighting down and fill in with candles or simple string lights for added ambiance.
Plan Your Menu
Creating a varied menu is an excellent way to cater to your guest's palettes. Mix your sticky sweet holiday goodies with some lighter, healthier options and don't forget to include a vegetarian appetizer or two!  Remember, bite-sized food portions are always less awkward and easier to handle if your guests are not seated.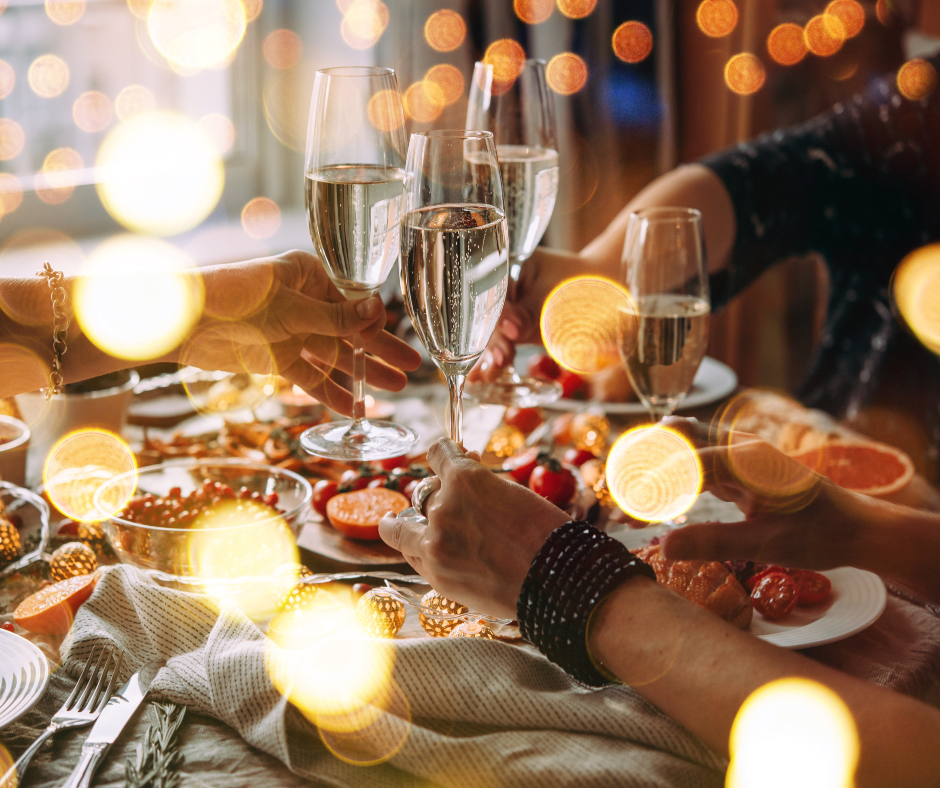 Create a Signature Cocktail
Keeping a mix of standard beverages on hand is always a good idea, but nothing says "holiday party", like a festive signature cocktail. Not sure what to serve? Check out Pinterest or your favorite lifestyle magazine for some inspiration!
Don't Be Afraid to Ask for Help!
Remember, lovely, you don't have to do it all! It is perfectly okay to ask your guests to bring a holiday dish, an easy dessert, or a bottle of wine to share! It makes them feel more involved and takes the pressure off of you.
Hosting your ideal holiday party is about making your company feel welcome and comfortable. By taking these few extra steps, you'll be sure to pull off a party your guests will be talking about for quite some time!
If you're hoping to whip your home décor into shape before holiday guests arrive, you MUST check out my online course, Design CPR. The results my Design Lovers get are truly amazing – and across all design styles and budgets. Click here for more information.
Design CPR - Creating Perfect Rooms with Accessories