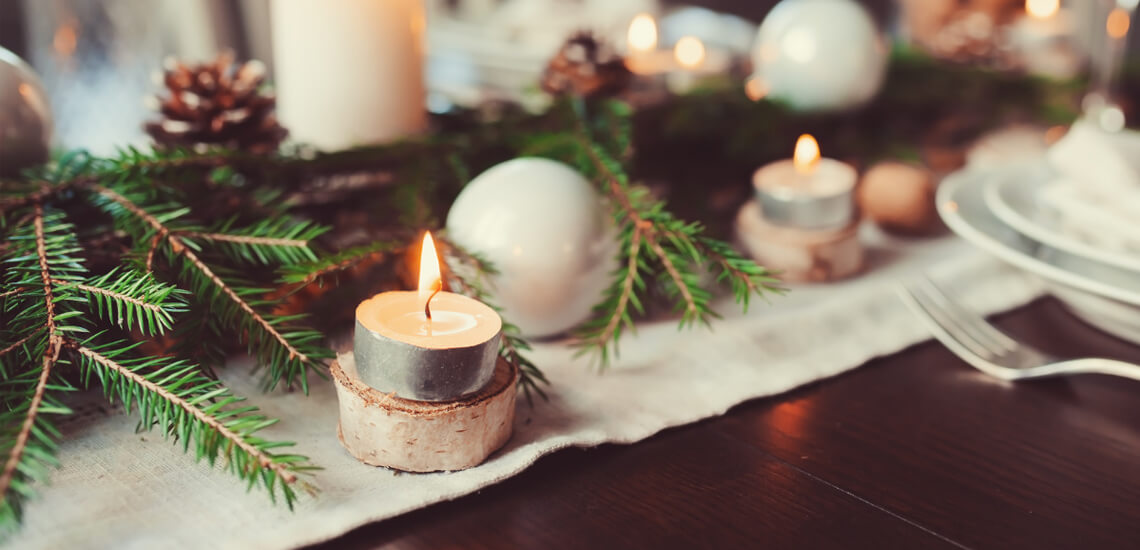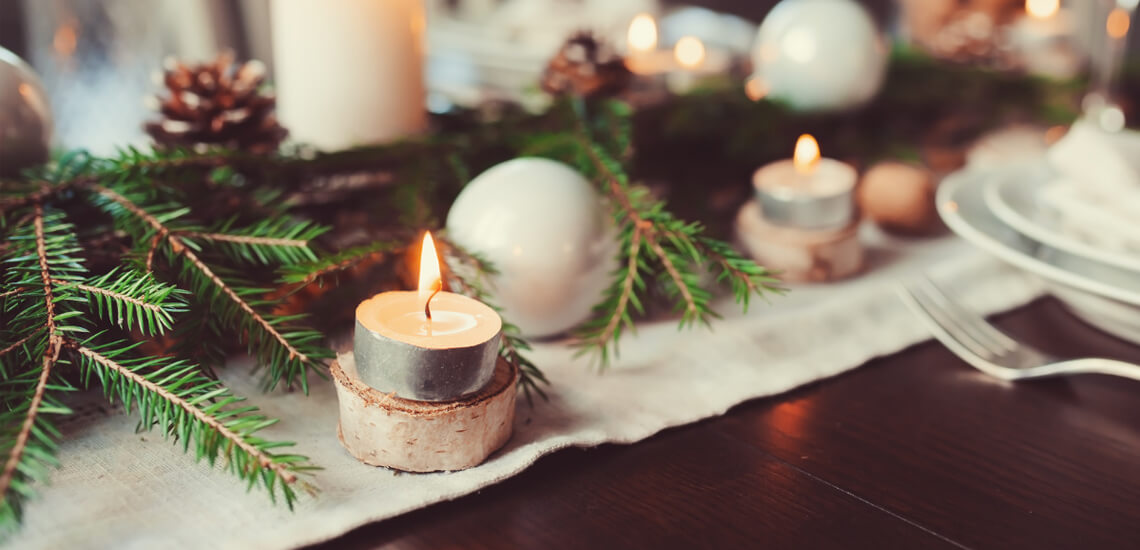 Tired of dragging out the same old holiday decorations year after year? Follow our 5 tips below for an easy refresh that'll transform your holiday decor from drab to dazzling.
Rethink Your Color Palette – Gone are the days where red and green are the only options for holiday decor. Instead, pick a color palette that won't clash with your everyday aesthetic and carry it throughout your main living spaces. Whether you select warm tones like burgundy and gold or cooler hues like navy and plum, the possibilities are endless! If you can't find a color palette that doesn't clash…
Go Metallic – Metallics like silver, gold, and copper add easy elegance to any holiday home. Buy a few new baubles or repurpose antique dishes, trays, and candlesticks for a vintage feel. (Be warned! Copper does not tend to sit well with warmer furnishings such as red, orange, and yellow..)
Incorporate Fresh Greens – You don't need a green thumb to incorporate fresh greenery into your home for the holidays. Purchase an evergreen garland or, better yet, snip a few branches from your own backyard. Arrange them in tall or short vases or lay them across a mantel or bookcase and voila!
Use What You have in a New Way – Assess your existing holiday decor with fresh eyes. For example, rather than putting all of your ornaments on the tree the same way you always have, nestle a few into greenery or place them in a big bowl for an easy centerpiece. You can also utilize non-holiday items such as crystal and china. Dishes can be used to hold pinecones, bows, single color fruit, candy, or nuts and antique crystal or silver can be sprinkled throughout the home for an added dose of elegance.
Get Cozy – Holiday decor isn't about just about the shiny stuff. Create a warm and inviting atmosphere with plush throws, candles, and a few faux fur accent pillows – all regular items that can add some major oomph to your holiday decor!
And there you have it, lovely! 5 new holiday decor ideas that are so easy to implement, you'll still have time to wrap all of your presents.
Wishing you and your loved ones a bright and blessed holiday season 🙂