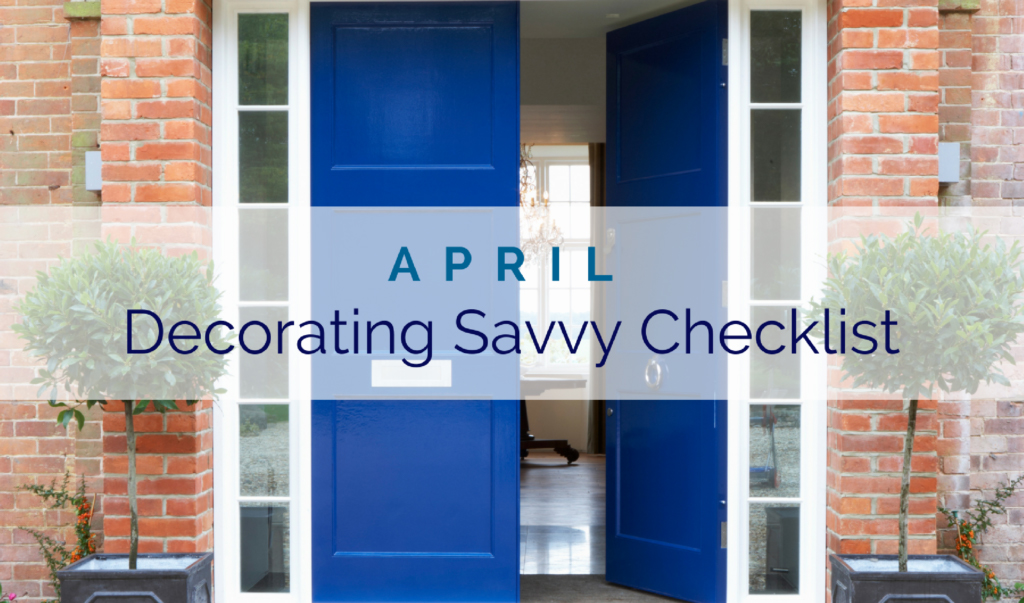 Big projects seem a lot less daunting where they're broken down into bite size chunks. That's why we love lists! Lists help us organize and strategize in design.
To help create your own strategy for getting the perfectly beautiful home you're after, enjoy this month's Decorating Savvy Checklist: Select even just one of the actions below to make immediate improvements to your nest and life!
Flip sofa and chair cushions to give upholstery an instant refreshed look and feel.
Add new "jewelry" to your upholstery: Purchase new throw pillows for an instant update and step out with patterns or colors that you've been thinking about but were too nervous to try. It's only a pillow!
Create curb appeal by updating outdoor light fixtures, replacing dated house numbers, or painting the front door a fun accent color!
Keep family and friends safe this summer by assessing outdoor decks, fences, and railings for damage. Repair or replace as needed.
Love hitting yard sales and flea markets in the summer? Be mindful of what will fit in your home comfortably. #wehateclutter!
Consider having a yard sale of your own to make room for new purchases you want to make for your home.
Small, savvy changes bring great rewards. Pick even just 1 of the ideas above to get moving…and watch wonderful things happen at your place!