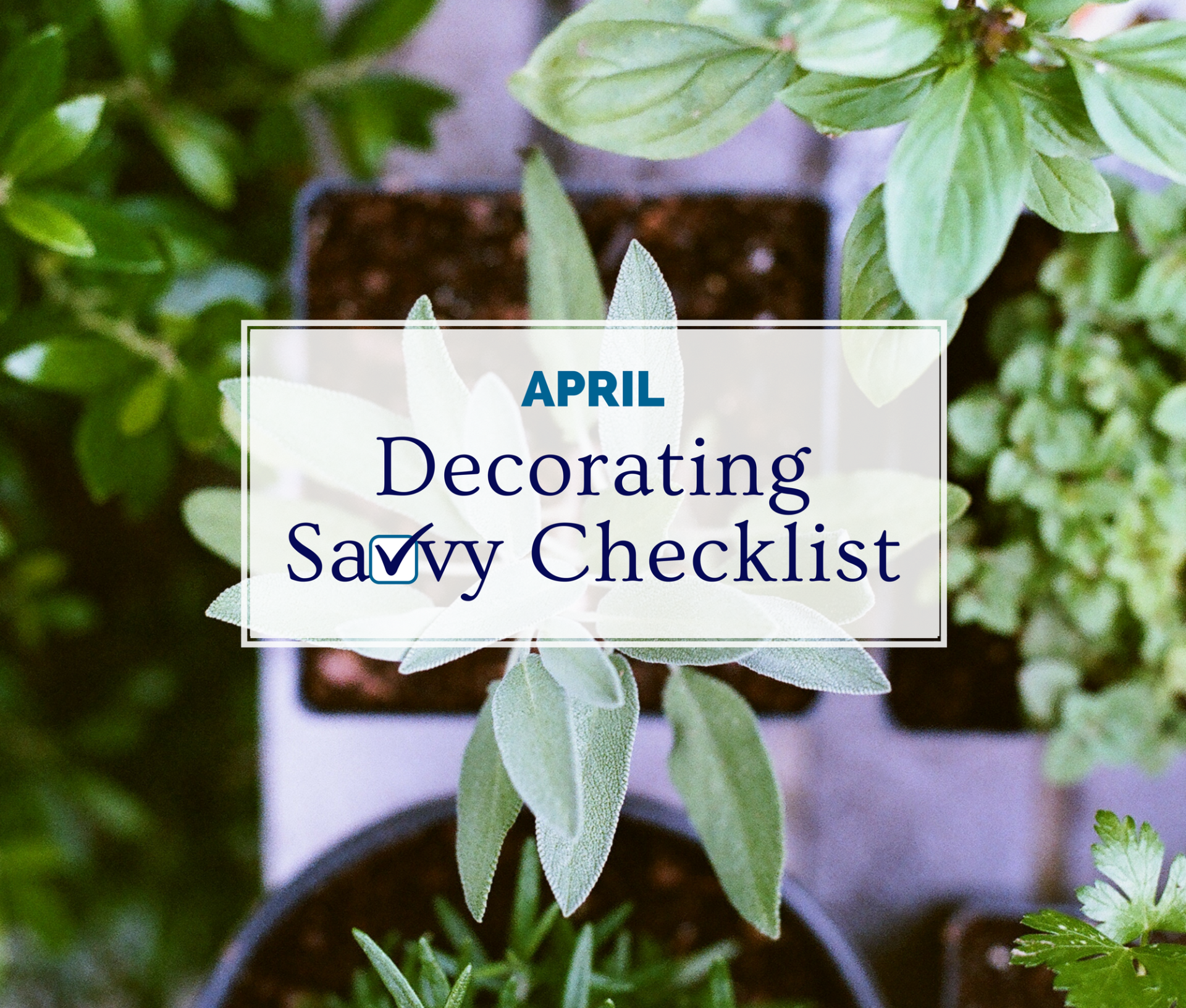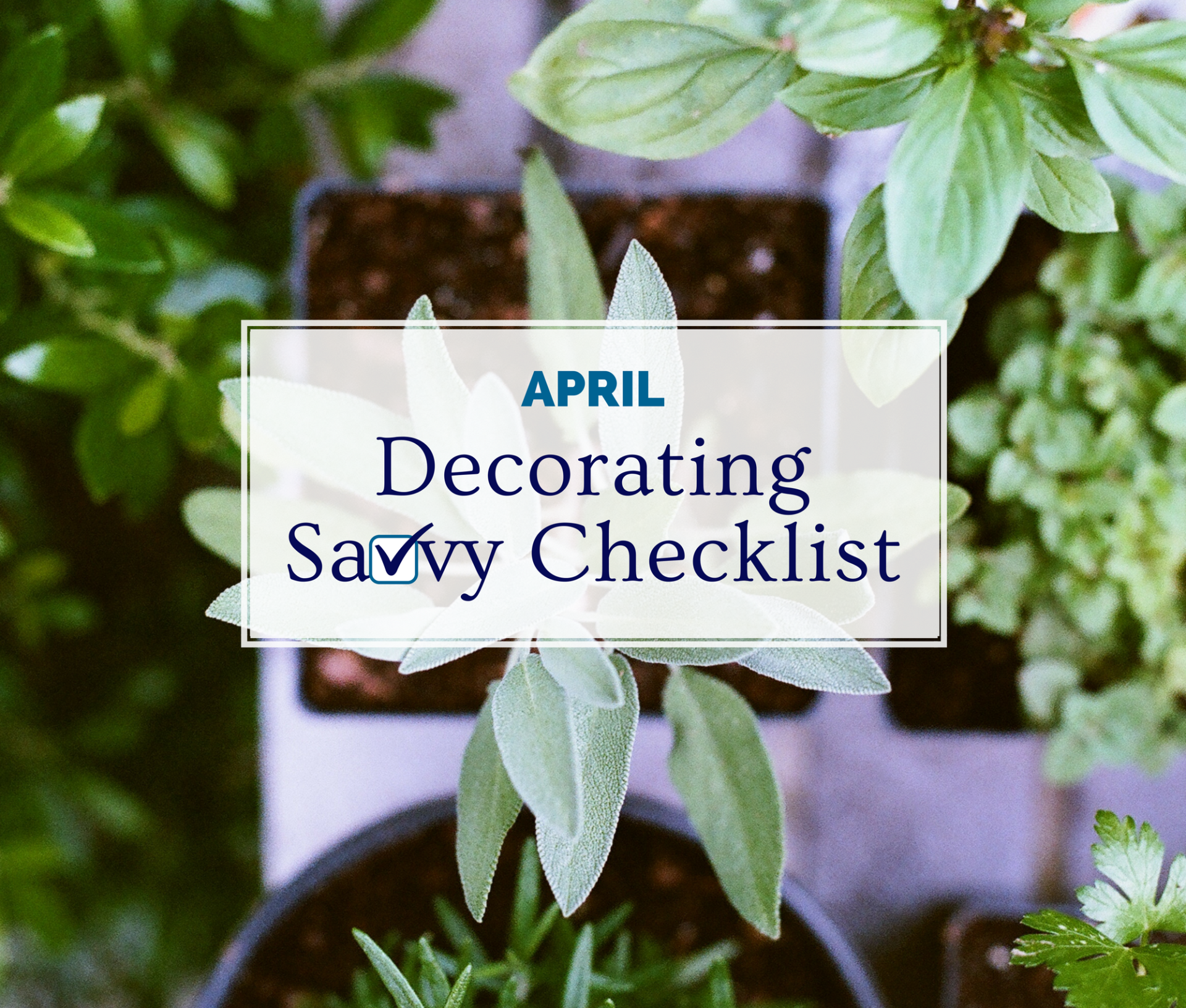 On stressful days, my to-do list helps keep me on track and out of the loony bin! Feeling overwhelmed? Declutter your design brain by getting ideas out of your head and onto a page.
To help ease your mind and get you a few steps closer to that great-looking home you're after, enjoy this month's Decorating Savvy Checklist!
Have a space that's feeling small and stuffy? Hang a large mirror to make the room feel instantly larger. If you can't afford a new mirror find one at a yard sale and spray paint the frame for an easy DIY makeover.
Purchase a new decorative bowl for your kitchen counter to hold seasonal fruits – functional AND beautiful!
Plant an herb garden to enjoy throughout the warmer months! Don't have a backyard? No problem! Use a window box to create a small indoor garden you can enjoy all year round.
Make space for beauty in your bedroom by purchasing under-bed bins or a storage bench – both perfect for hiding extra linens or out of season clothing.
Pick and plan any design project you need completed by the end of summer…plan to lose some focus in July and August, so starting now counts!

Small, savvy changes bring great rewards. Pick even just 1 of the ideas above to get moving…and watch wonderful things happen at your place!