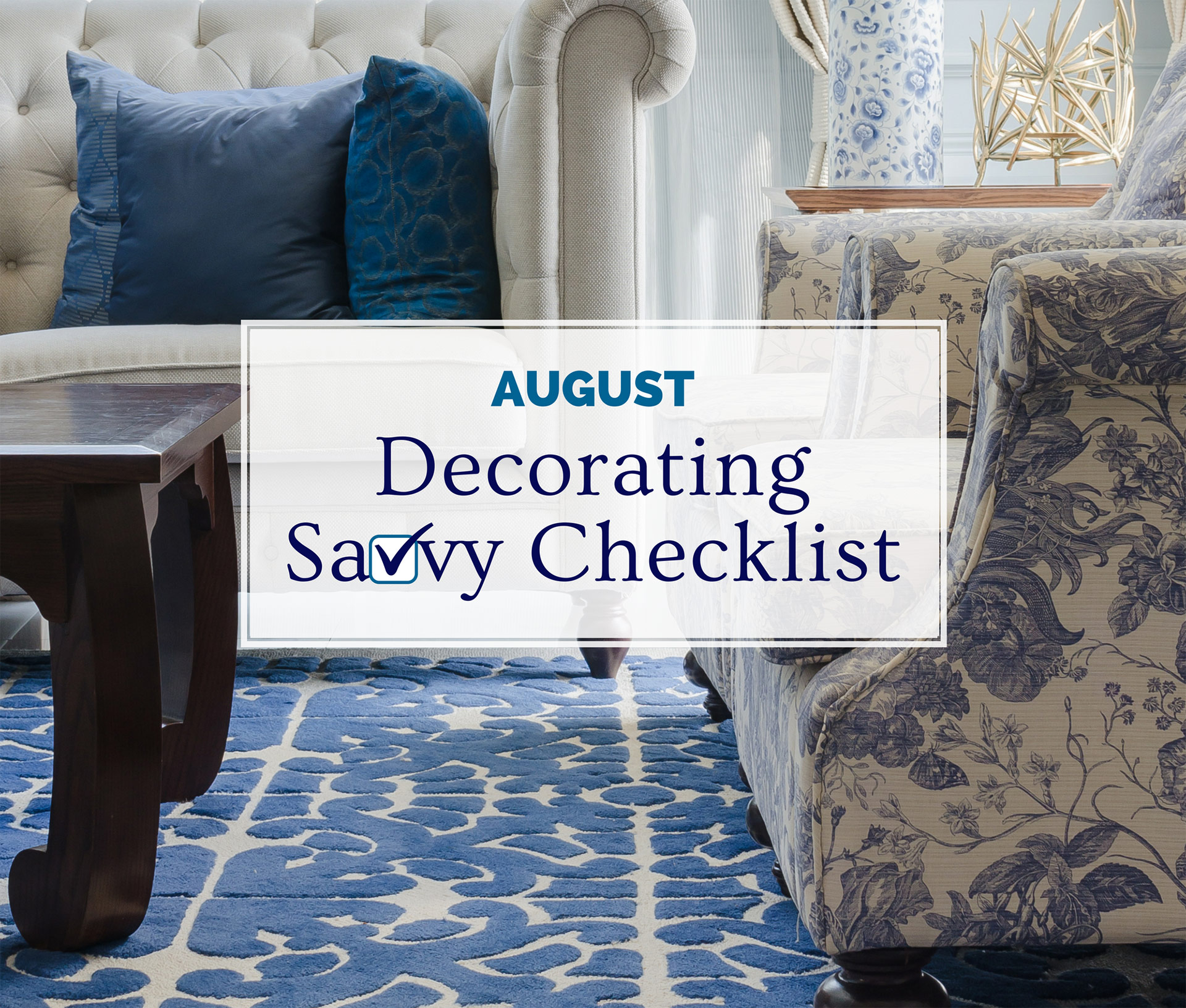 A to-do list should never feel like all work and no play. Whether it's sipping iced tea on the deck or busting out the sprinkler, be sure to add some fun to your to-do list before summer slips away!
To help make room for relaxation and beauty, check out this month's Decorating Savvy Checklist! Select even just one of the actions below to make immediate improvements to your nest and life:
Add "eye candy" to your upholstery. Purchase new throw pillows for an instant update and step out with patterns or colors that you've been thinking about but were too nervous to try. It's only a pillow!
Breathe new life into an old ceiling fan by painting the blades or replacing them.
Give an old piece of furniture a luxe new look by spray painting it with metallic gold or silver spray paint – it's an easy DIY that will give you tons of bang for your buck!
Raid the garden for final blooms to enjoy before the weather gets cold. A single flower in a shot glass is a sweet addition to a powder room and a water pitcher filled with a simple, monochromatic bouquet can refresh any kitchen island or countertop.
Design project timing alert! Pick and plan any decorating project that must absolutely be completed by Christmas or New Years. (You're almost too late for Christmas delivery … so ask about lead times before you order!)
Small, savvy changes bring great rewards. Pick even just one of the ideas above to get moving … and watch wonderful things happen at your place!