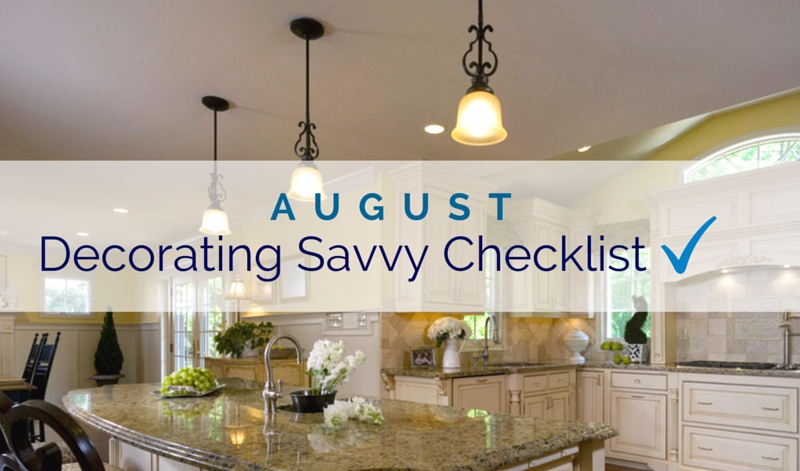 To help you create that great-looking home and life you're after, each month I provide a month-appropriate Decorating Savvy Checklist. Select even one of the actions you can take THIS month to make immediate improvements to your nest and life!
Evaluate the window shades. Replace or update any tired shades for better sun control or heat gain/loss. Remember, no chords in kids' room!
Refresh the kids' rooms for back to school. Declutter, repaint and add fun new artwork…frame some of their art projects from last year's school year!
Replace the kitchen or dining room light fixtures to markedly update the room for fall/winter entertaining. (Plus to enjoy yourself 24/7…365 days of the year!)
Pick and plan any decorating project that must absolutely be completed by Christmas/New Years. (You're almost too late for Christmas delivery…so ask about lead times before you order!)
Plan a Labor Day barbecue and purchase fresh new plastic servers to spruce up what you already own.
As ever, even small but savvy changes bring great rewards. Pick just 1 of the ideas above to get moving…and watch wonderful things happen at your place!