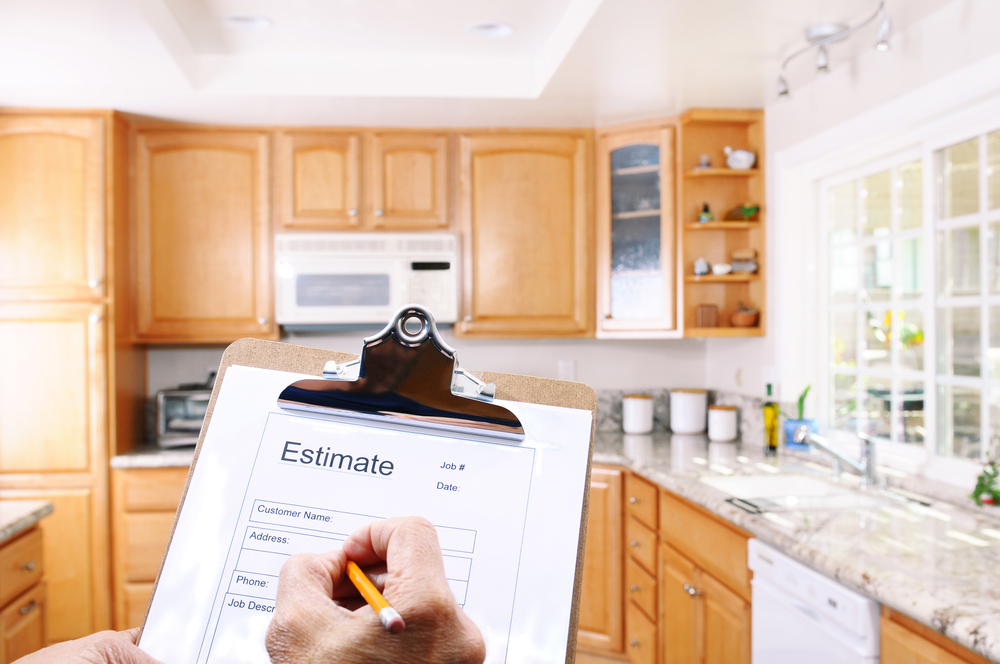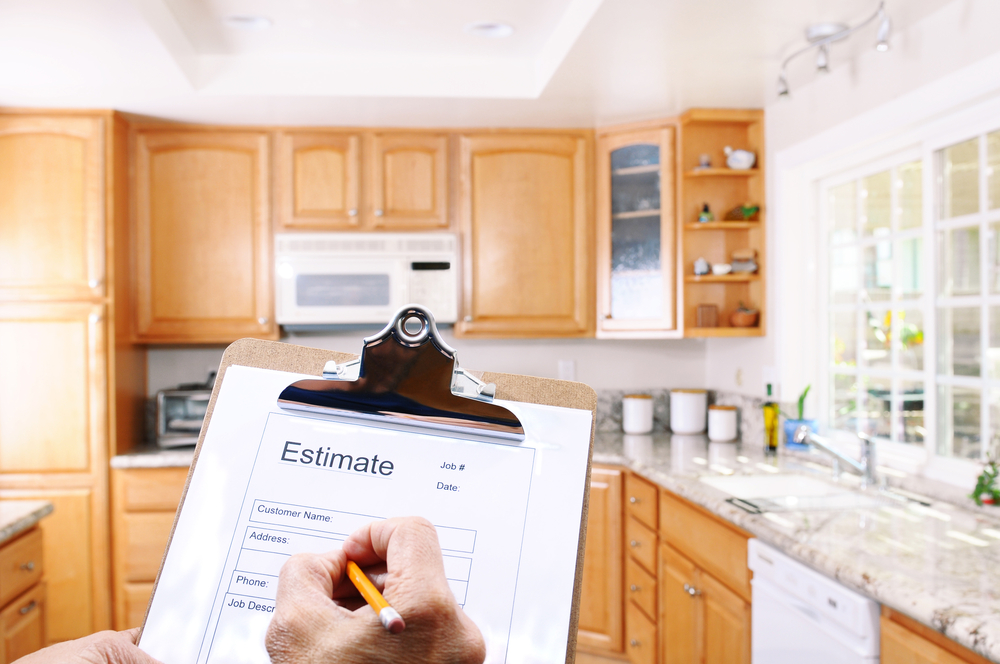 Beyond finding termites in your walls when you are gutting your kitchen, there is one other headache I want to avoid on your upcoming construction or renovation project:  Surprise overage charges at the end of your kitchen renovation, bath remodel or new build.  It's the worst and I've been there myself.
Years ago, before I was a professional designer, we had a pretty large deck built for about $14,000. We're talking 16+ years ago, which is why that cost was only supposed to be $14,000 for something this size (those were the days!). We loved the builder. He really liked us. It was all rose petals and harp music…UNTIL I got my final invoice and saw a very different number on the page than I was expecting.  I nearly fell over (cut the harp music). The builder handed us a final invoice with over $3,000 of additional, unexpected charges, called "overage charges." Now, if you do the math, those unexpected overages represented 20% of the total project budget! Imagine if those same ratios happen on a $180,000 renovation. That would mean you'd get slapped with an unexpected $36,000 invoice!
Now listen. Builders are fantastic people and they are fantastically talented people. The good ones are worth their weight in gold. However, one of the tough realities today that builders face is that they are competing in a heavily crowded playing field. To keep their bids looking competitive, A.K.A low, some builders will show unrealistic allowances for your materials. In English, that means they will calculate your project cost with materials "allowances" using what are considered builder grade, or lowest cost materials.  Think the lowest cost product at Home Depot. That may be fine for you. BUT, it could also be a huge problem is if the new master bath you're craving, which is inspired by the 62 fabulous images you found on HOUZZ, isn't exactly using those builder grade goods.
You can avoid the shock and ulcer of unexpected renovation and build overages by following these important tips both during the interview stage and during your actual project:
While Gathering Bids & Interviewing Potential Builders:
Give a very realistic view to the builder about the materials you are hoping for. Are you ok with…