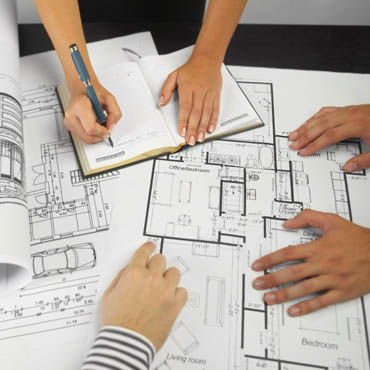 Hey listen up all you "I wish my place was bigger" decorating lovers. The grass may look greener from 15,000 feet, but once on the ground you will find the following to be true.  Bigger places need bigger budgets to decorate, fill and furnish.
Right now, I'm expecting an excited new client to crash into the "deer in a headlights" project phase next week when I present them with a budget for their very large family room. They've asked to combine features from different space plans which were all viable requests. They asked if we could make  their rug bigger. Answer:  Yes. They asked if we could make the sofa larger. Answer: Sure.
But it'll cost you. I'm guesstimating already that the bumped up, over sized sofa will add an additional $1,000+ to the cost of the sofa; the larger rug should add an additional $1,300 to the overall rug cost. Who knows, they may not mind the price tag. But then again, they might.
So listen, my design-loving wisher and dreamer. Dream on, but take comfort knowing that those giant rooms you're loving on Houzz.com come attached to larger homes. That all translates to more furniture and bigger furniture, both of which come with a bigger price tag.
Be careful what you wish for!
About Donna Hoffman, The Interior Design Advocate™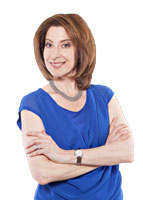 Author of the popular home design system, The Decorating Genius System – 7 Simple Steps to a Great Interior, Donna is the country's foremost consumer advocates in interior design in addition to being an award winning designer herself. "Using my design systems and strategies, I help people eliminate "decorating struggles, frustration and spending mistakes" so you can get fabulous  results when decorating your own home, or hiring the right contractors." The results are people get that more beautiful home, spend smarter and finally eliminate decorating stress.  A former QVC show host and now known as The Interior Design Advocate™, Donna is here as your advocate, making sure you get wise in design so you can get what you want. For more information or to get your copy of the video series, The Decorating Genius System – 7 Simple Steps to a Great Interior, go to www.TheInteriorDesignAdvocate.com.