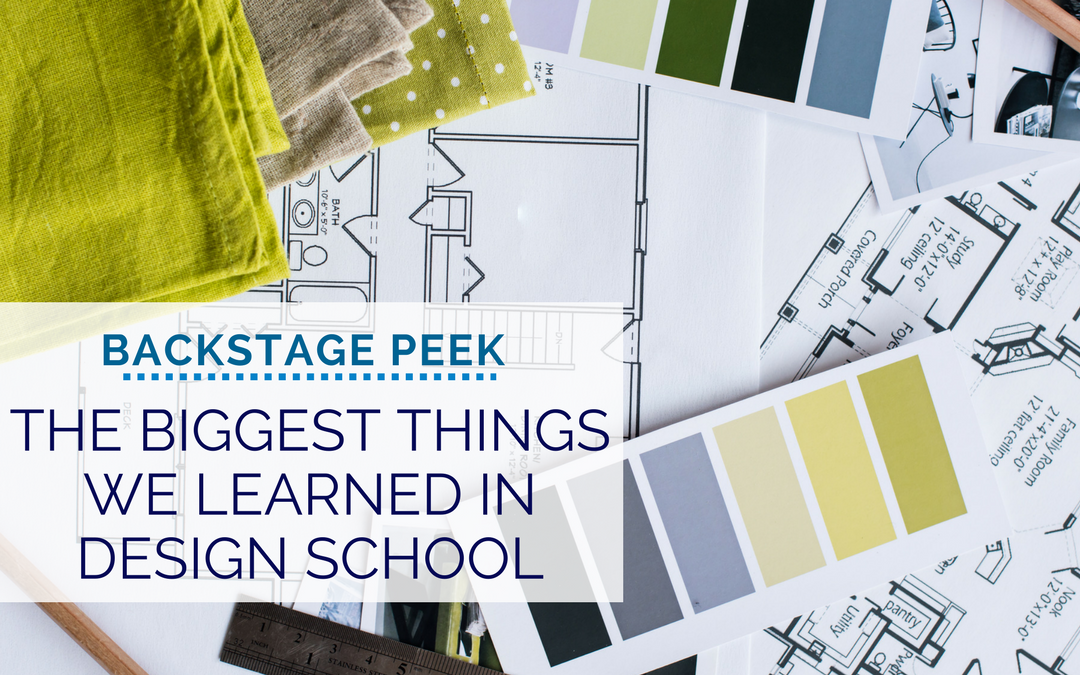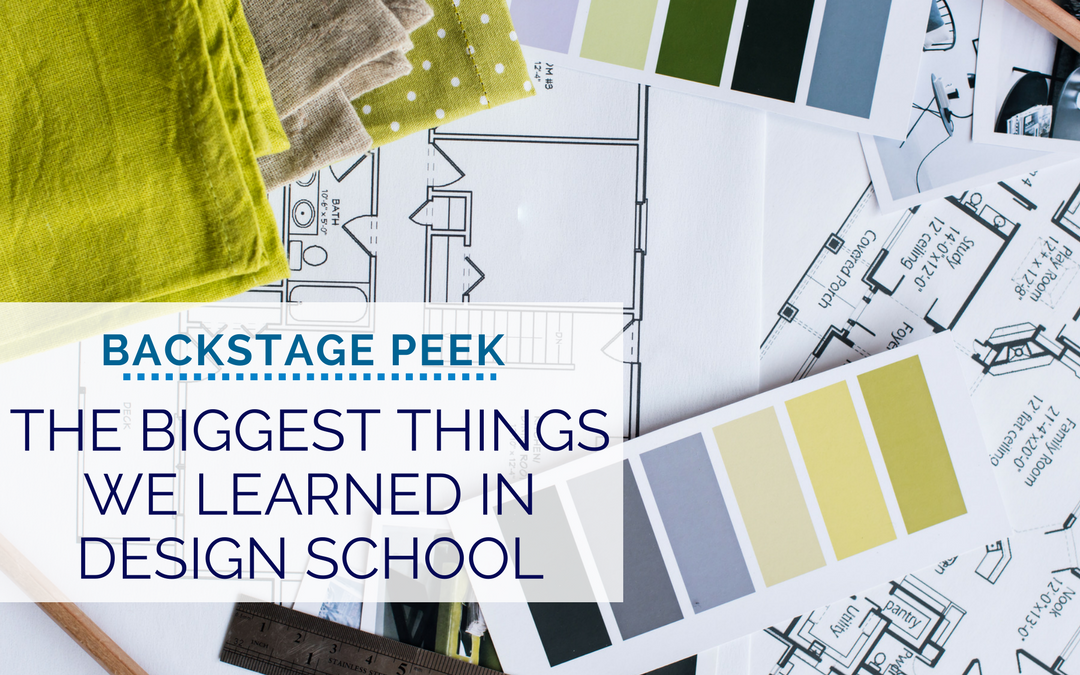 Design school can be exhilarating. It can also be a pain.
I remember being bored to death in a lighting class that for me was dryer than dry. I remember in a different and favorite class, a very funny fellow student "gagging" loudly throughout the first many centuries of a furniture history class (that I loved) because she was interested only in modern design. My heaven was her hell.
Then there was the time I checked out the professional portfolio of a professor and thought "Holy hell. I absolutely dislike her design work, what happens now?" Turns out she was an outstanding teacher of design technically, but I hated her rhetoric around how to deal with clients (p.s. …clients would have hated it too!)
Design school is, I suppose, like specialty training in most any discipline, a win-some-lose some affair.
Still, there are wonderful ah-ha moments that happen for all of us in design school.
Since you will likely never go to design school, I'm sharing some ah-ha takeaways that happened for some colleagues and me…both big and small…that may help you too.
"Learning that colors actually affect each other; they push and pull one another, calm or excite one another. They are not static "things". That was a game changer! " – Kelly M.
"I started design school feeling pretty cocky. Then I took my first 2 classes, one a color class and the other a design materials class and it hit me: Design was far more complex than I had ever thought. Worse…I realized that I didn't even know what I didn't know! That was pretty terrifying for me. That's not an ah-ha moment I guess. It's more a throw-up moment." – Liz H.
"This one is a teeny one but I use it today still. Pushing accessories closer together almost always saves a problem layout. Most DIYers spread their accessories." – Jenna S.
"Furniture layout is everything. It's the base note "set-up" of every visual rhythm in a room as well as its feel good – or terrible- function. Spend the necessary time to nail a perfect furniture space plan and be sure to "walk into the plan" as you work on it" -Abby J.
"I used to pain over design decisions. I'd go back, rethink them and tinker further with things. One day a professor said to us, "Never, ever rethink a creative decision. Make a design decision and move on to the next. Design is nothing but endless options so if you continue to rejigger every detail, you'll never complete anything. Trust your technique and move on." – Jean W.
"Your first instinct in design is usually the right one." – Marni L.
And here are 2 from me…
"Green can be considered a 5th neutral. That was a revelation for me. Now when I need to Band-Aid for a partially done interior for a new client, or to pull together disparate color elements in an existing space, I will look to the neutrals, to include some shade of green, from cool to warm, to pull it off." – Donna H.
"The less color there is in a room, the more important the shape and texture of every item becomes. That was a powerful learning message in school for me and it was also the moment when I realized I wasn't designing or decorating spaces, I was sculpting them." – Donna H.
Enjoy your peek at design school! Any ah-has for you in these ah-has?!? Leave a comment!