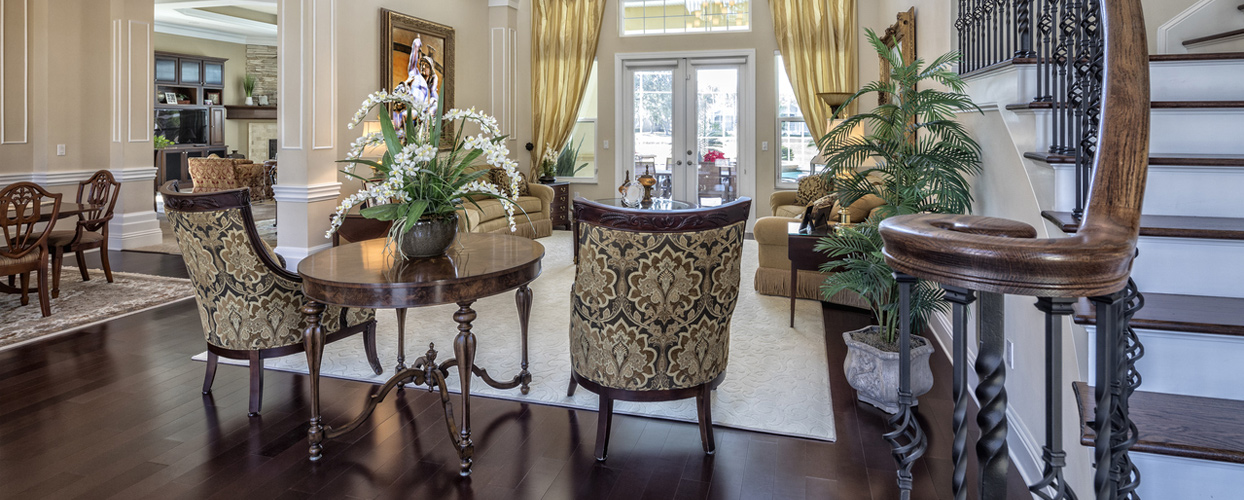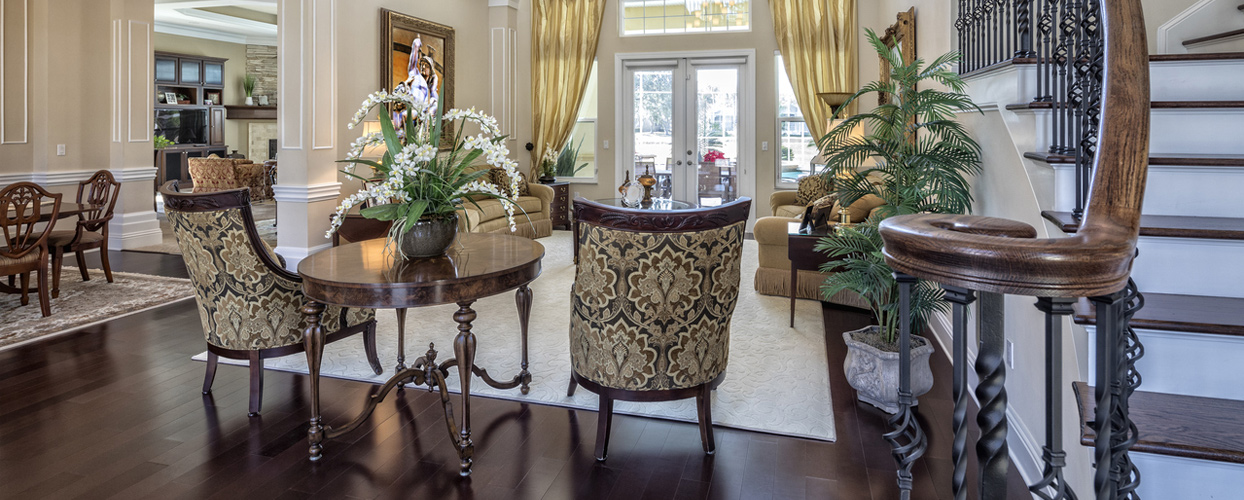 You know that knot you get in the pit of your stomach when you think about how much it'll really cost to decorate your home the way you want to?
Then, you switch on HGTV or an episode of "The Real Housewives of Whatever" and you get a pang of envy when you see how the other half lives.
Sign Up For Our Free
Decorating Workshop
Discover two secret strategies the best designers use to make a home breathtakingly beautiful… and learn how YOU can use them to transform your home!
Sign Up Now
None of this feels so great.
So, that begs the question: Are you alone in the universe or do the rich feel budget stress, too?
Well my lovely, I'm about to erase those feelings with a mischievous promise provided in a German word: Schadenfreude – which means taking secret pleasure in another's misery.
Get ready for some Schadenfreude …
YES! The affluent, your wealthy neighbor, that perfectly coiffed skinny woman at your health club wearing the big rock and even the well-off cousin of yours … they ALL get and feel budget stress in design.
I've seen this movie many times. I don't care if the budget is $24,000, $240,000, or $2.4 million. It's all money and universally, money hits people hard.
Universal Truths About Design Stress
Here's another universal truth about decorating and design budget stress. Design almost always costs more than people:
Think it should
Wish it did
Expect it to
Here's why. Furniture costs. Big. Material Costs. Very big. Labor costs. Huge.
Tie it all up in a pretty bow in order to furnish and fill even one room "to the nines" … not including any renovation … and it's enough to make you want to ask your butler to please bring a vodka shot along with your checkbook.
Get Your Free

Download

Complete the form below to access your Free Download!
How to Conquer Budget Stress
Don't look behind you or to the side. Just run your own race. Know that your project will likely cost more than you think it should, wish it did, or expect it to.
Then, get started. BUT, start with your budget.
I do something called power budgeting and my luxury clients love it (it makes them feel in control), and my TIDA peeps love it for the same reason.
Power budgeting involves using line-item projections for every hit to the bottom line. This includes shipping and handling, delivery, subcontractors, and even sales tax.
I love a good design budget because it melts stress by putting you firmly in the driver's seat and erasing the guess work. It's a comfort knowing that you project is not driving off a cliff.
For more info on how I teach people to whip out power budgets along with all of my great strategies to get a fabulous-looking and stress-free result on your next design project, check out my Decorating Genius System!