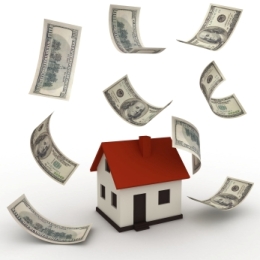 Here in the backroom at TIDA, we feel responsible to watch your back. You are all different, so we have different kinds of backs to watch! Today's post is about the costly mistakes DIYers make when working with a designer, specifically when hiring a designer if you feel the budget won't comfortably support it. Doing this often leads DIYers to cut the designer out of certain decisions in order to reduce their design fees. Bad move. Costly move.
The Example:
This week, I stopped in to see a fireplace rework that my clients did with their builder. To save on design fees, they chose to work independently. On the upside, this builder is a clearly talented carpenter: good proportion, excellent finishing, and fine craftsmanship. But he's not a designer and together with the client designed an architectural problem which includes:
1) A mantle whose mitered tip extends to cut INTO the adjacent window casings, which, beyond looking odd makes optimal window treatments impossible now.
2) A mantle that is too high for comfortable TV viewing of a flat screen – a problem that existed in the former fireplace mantle and surround, hence the redo.
3) A mantle with an odd little lip that extends up onto the wall – the aesthetic and functional benefits of the choice are – to be delicate – unknown.
The rip-out on that lip will annoy the builder and client, but is relatively low cost and worth doing before painting, and I said so. Correcting the other two glaring issues will break the budget so I told them to live with it.
What did the client save? They spent thousands of dollars on this less than ideally designed end product, which is a key driver in the room in total. What could have averted this error? A 30-minute meeting between me, the client and carpenter at the project start to discuss dimensions and aesthetic. Then maybe one 20-minute stop in during the build to answer any questions the carpenter might have or just to check his progress to be sure all was right. That's less than an hour of my time. Penny wise, pound foolish. I have seen this movie before when DIY-bent clients hire a designer and try to save money on design services. They always create their own problems and it costs them. I'm a bad guy if I speak up; I'm shirking my responsibility to my client if I say nothing. No win for the designer, all lose for the client.
Here's your TIDA Stay Safe & Wise Consumer Tip for all of you Hybrid Design Client DIYers: Consider carefully that you're hiring a designer to do something you cannot do because design looks deceptively easy. It's a costly sport, particularly when things go wrong or you have to live with bad decisions long term. If the budget is pressed and you decide to hire a pro anyway, then ask her/him to guide you in how best to use their services. Stop the waste and avoid those long term costly mistakes. Wise use of design can avert the problems – not necessarily big bucks.
Where do you weigh in on this?
About Donna Hoffman, The Interior Design Advocate™

Donna is a former top QVC Show Host and now one of the country's foremost consumer advocates in interior design in addition to being an award winning designer herself. "I help people avoid wasting big dollars and unnecessary frustration when  furnishing and decorating their home by offering clear strategies for finding the right products, professionals,  contractors and services." The results are that people get what they want, spend smart, eliminate the stress and get that beautiful home of their dreams. Known as The Interior Design Advocate™, Donna is here as your advocate, making sure you get wise in design so you can get what you want.