Working on a bedroom project?  Take a cue – or a warning – from this in-the-news photo of super model Elle McPherson's Upper East Side bedroom. Would you want to decorate like this celeb? Yay or Nay? Let's take a look: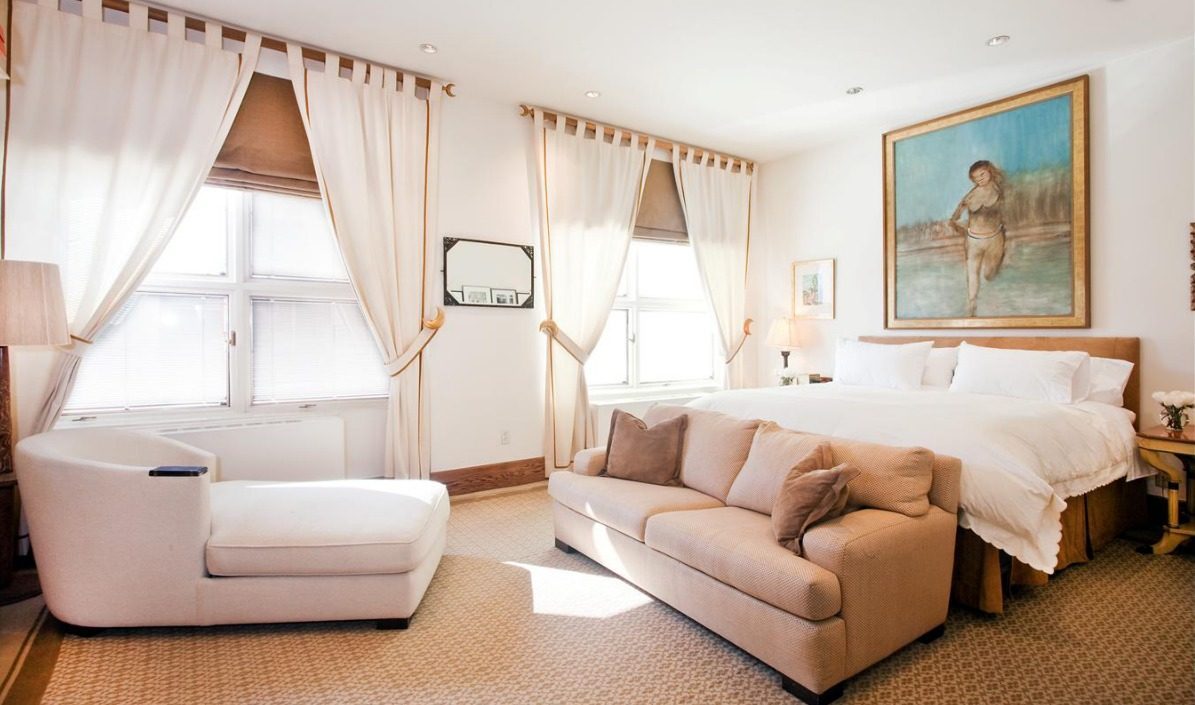 We say "Yay" to:
the great corner chaise for perfect perching with a view

the small-scale patterned carpet with golden border – so restful

the intentional movement of the carpet's golden border color to the roman blinds, the drapery panel banding  and the upholstered headboard and bed skirt

the large artwork over the bed – very signature
The effect of Elle's interior decorating is a sleek, calm space.
On the "Nay" side:
the tiny mirror between the 2 windows seems out of place proportionally

speaking of proportion, the scale of the sofa at the end of the bed overpowers terribly, and with the chaise to boot. We'd vote instead for a sleek armed bench from Jessica Charles.
What are your thoughts?  Take a walk on the celeb side…and leave a comment below!
About Donna Hoffman, The Interior Design Advocate™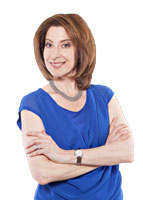 Donna is a former top QVC Show Host and now one of the country's foremost consumer advocates in interior design in addition to being an award winning designer herself. "I help people avoid wasting big dollars and unnecessary frustration when furnishing and decorating their home by offering clear strategies for finding the right products, professionals, contractors and services." The results are that people get what they want, spend smart, eliminate the stress and get that beautiful home of their dreams. Known as The Interior Design Advocate™, Donna is here as your advocate, making sure you get wise in design so you can get what you want. For more information, go to www.theinteriordesignadvocate.com.