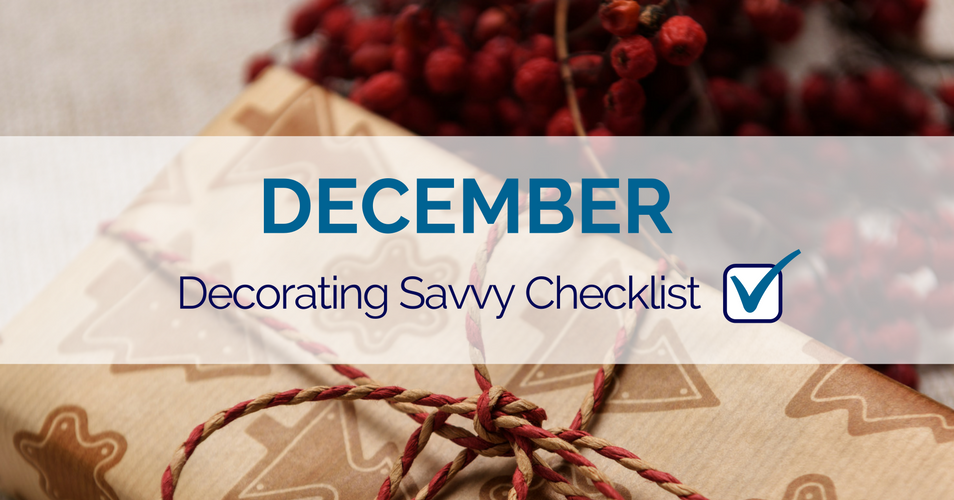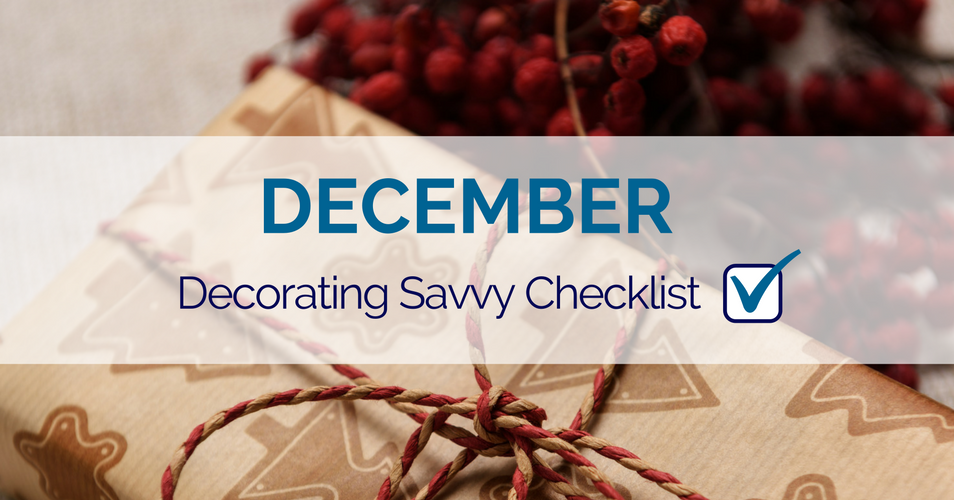 Holiday season is in full swing! Sure, nobody has the time to start a major design project now, but you can still select even just one of the items on this month's Decorating Savvy Checklist to make immediate improvements to your nest and life!
• Avoid stress by creating a simple gift-wrapping station. Set up a card table and chair away from prying eyes. Add a bucket to hold paper rolls and a few bins to keep pens, gift tags, ribbon, and tape organized!
• Update your holiday décor. Sick of green and red? Purchase a few new ornaments, candlesticks, and centerpieces in gold, silver, and bronze for a more contemporary look!
• Purchase a new table cloth and cloth napkins for the dining room. An easy and instant update.
• Make room for your holiday haul by donating items to charity. Look through your clothes, books, and electronics to find items you no longer use. If you have kids, this is an excellent time to get rid of toys they've outgrown.
• Sometime between Christmas and New Year's grab a cup of tea and notepad and settle into a favorite chair. Contemplate which room or rooms are on your list for a redo, refresh or total overhaul for 2018. Set a budget and start date.
• Schedule a time to reflect on and bless your home just as it looks today! It's been a full year of Pinterest pinning, HGTV watching and blog and magazine reading.
Inspiration images do inspire, but they can also make us lose sight of all that IS working in our homes, starting with the gift of having a roof over our heads and a warm bed in which to sleep. SO…this month…
Say a prayer of thanks and open your eyes to appreciate the beauty that is your home.
Then, say a prayer for those in need. Maybe send a check to a homeless shelter or food pantry.
Wishing you a beautiful and blessed Christmas, Hanukkah, Kwanza…and 2017!