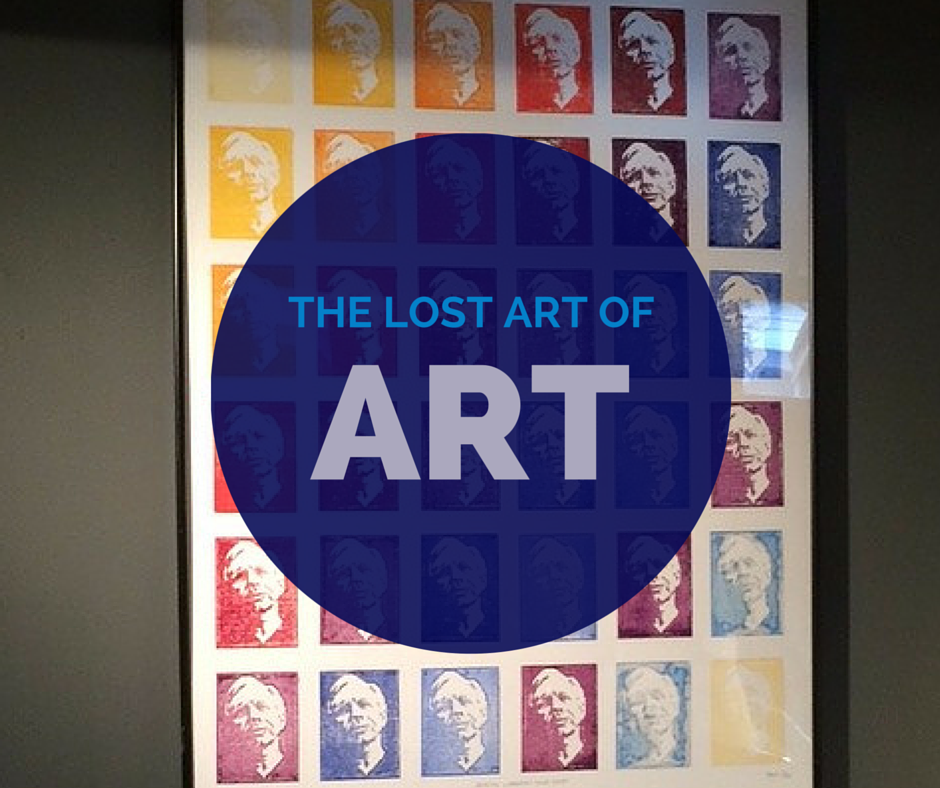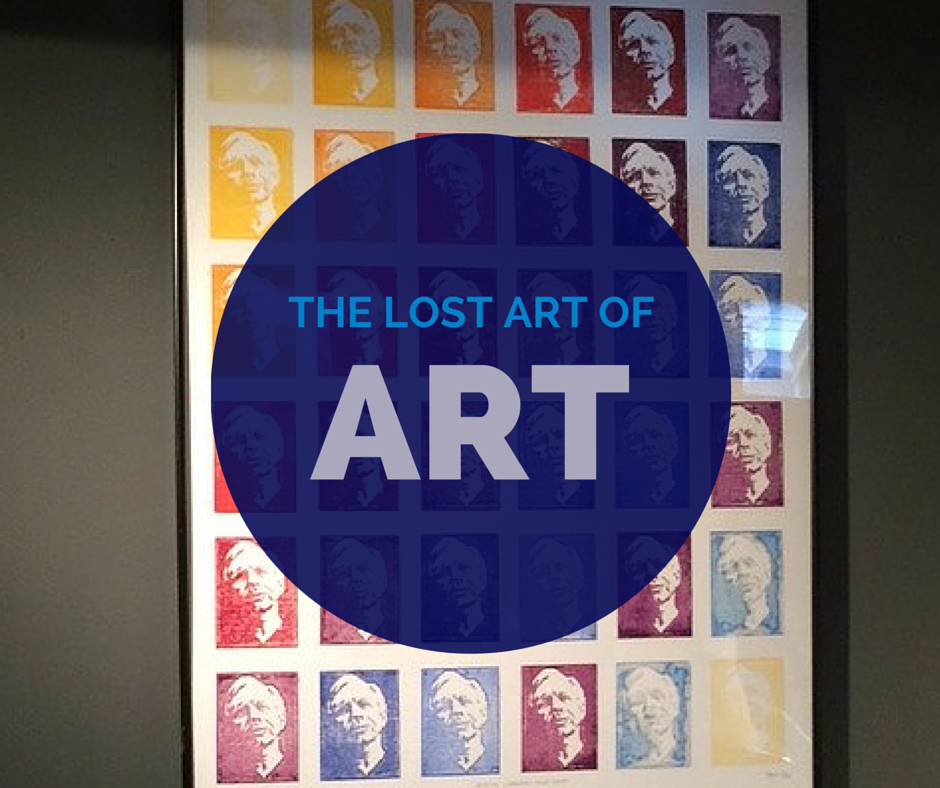 Art amps up the wow factor in every room I've ever designed. Rooms look collected and more sumptuous the second we had it. You can get great results too!   You don't need to have Bill Gates as your sugar daddy  – just follow these tips and hit your local vintage shops like I just did To prove my point with my iPhone in hand.
Follow these favorite tips
1. Abstract Art is always a winner
2. Don't over look salvage as sculpture or wall art..
3. Look past the frame!  Its easily replaced – or – repainted.
4. Not everything needs a frame
5.  Buy it when you see it….treasures disappear as soon as you walk out the door.
These photos are from a great vintage shop in lambertville NJ: The Don Prince Gallery. Prices range from $185 for one if the charcoals to and$200 for the 46″ ceiling tin panel to a modest $1500 for the very generously sized large abstract. (A deal!)