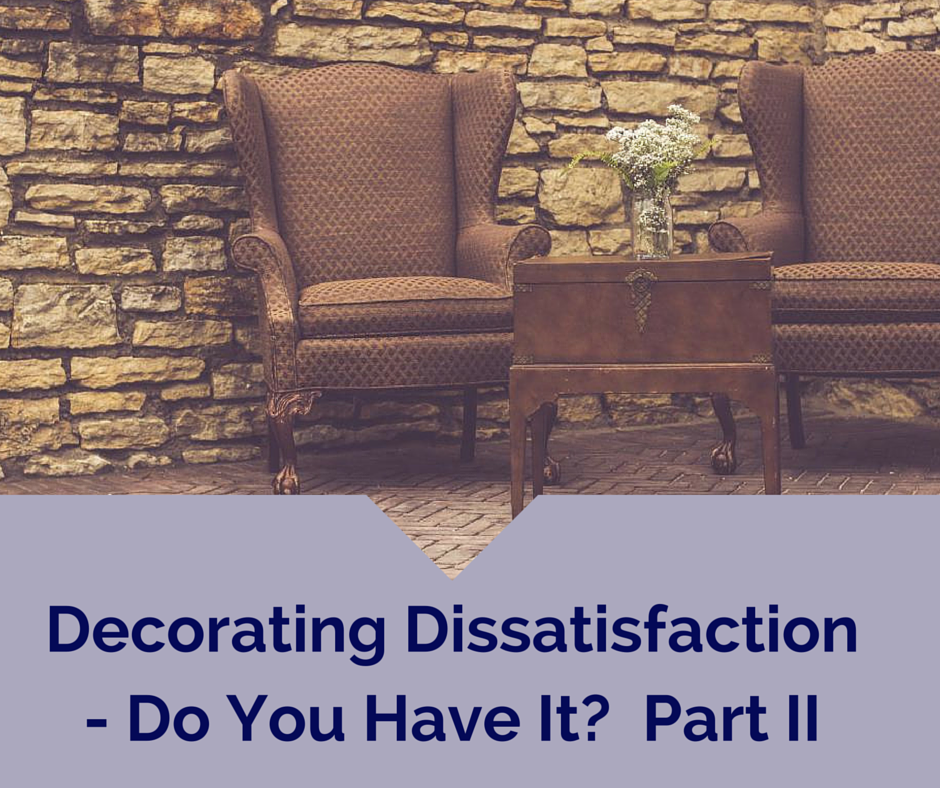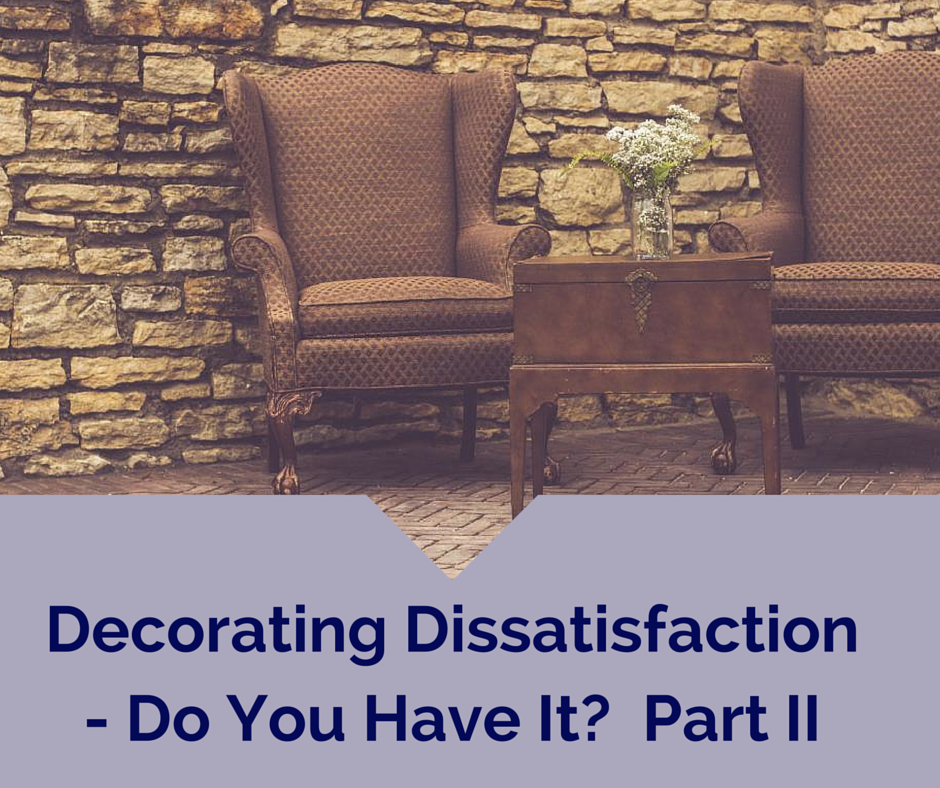 So in Part I of this 2-part series, we started an interesting conversation about the fact that Elle Decor recently reported some scary statistics from a Houzz.com survey. In it, an overwhelming 98% of design lovers reported being dissatisfied with their homes decor. 98%!!!   And only 1 in 2 people thought they were even on the right track to getting the results they wanted. This despite the endless stream of photos and information available- from Pinboards to ideas books to blog and magazine and TV shows.
Last week I asked you what you thought was behind this massively reported decorating stress people are feeling – despite the availability of that endless stream of ideas (the ESOI).
Here's what I think.
I think the problem is…The ESOI… the endless stream of 1-off ideas!
Design Lovers are understandably splashing around in the deep end of the design pool, only to discover they don't know how to swim. Disparate ideas gathered here and there with no clear know how about how to actually DO a design project from start to finish is a perfect recipe for decorating dissatisfaction.   It doesn't help that design has been so dumbed down by TV episodes and those yummy 3-500 word blog posts.   Decorating looks so easy to do, right? Until you're the one staring at that room in your new house that has only a sofa and thinking "Now what? What's this going to cost and how the hell do I do this?"
The thing missing from todays DIY panacea of 1-off ideas and photos is a comprehensive strategy or method to empower you to just …DO IT. To actually Design.  The answer is not in collecting more Pinteret or Houzz images. (Hey…those are FUN to do, but not the answer….)  Nor are more blog posts with Top Ten Lists about how to accomplish 6″ of a 60-mile journey.
So, take a breath Design Lovers.  Don't panic.  Don't feel you have to hire a designer either.  The vast majority of the population never will.  Know then that achieving your own beautiful results is something you need to get empowered to do.  And this is easily done,, with the right info.
If you're interesting in seeing a powerful tool, check out a wonderful product I created for design lovers just like you.  Head to my new design self-help website here and just check out this option.  If its right for you, great… If not, no harm no foul. But know this:  I believe in you; I want to see you in that tiny 2% of people reporting they love their homes decor and the decorating results they are creating at home. I know that with the right wind at your sails, you can get to wherever it is that you want to go.
Here's to loving that beautiful home you and your family live in… all thanks to your very own decorating wisdom and know how! xo