Actor Jonah Hill may be known for his talent on the screen, but as a wise design lover, I say, let's take a design lesson wherever it shows up!  So Jonah, this blog's for you, or your designer (or girlfriend…or wife…or whomever designed your NYC loft).
Cue #1: Repetition in Design Creates Harmony. Notice the repetition of these simple black light fixtures, as well as the similarly scaled artwork and mirror running through the 3 distinct zones in this long loft. This is as strategic design move that keeps the space from feeling overpowered or overcrowded. That's because your eye follows rhythm in design – which, in this case means the repetition of an element or a shape. And in design, repetition creates harmony.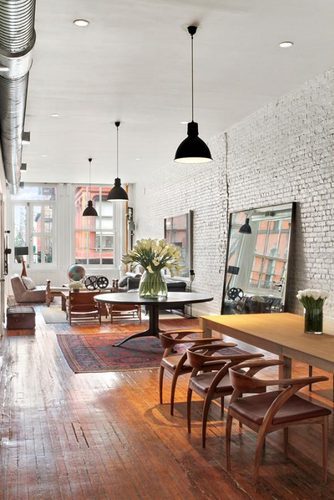 Cue 2: When in Doubt, Go Simple & Bigger or Go Home. Never over stuff a loft with too much stuff. Fewer larger scale items will maximize a sense of space while their size-soaking proportion stops things from feeling cavernous.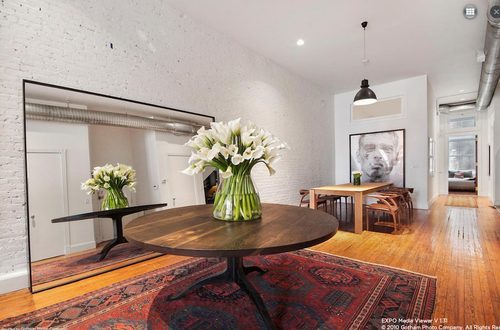 Cue 3: Color and Pattern on Your Floor for Warmth & Unity. Pattern on the floor will raise the floor toward the eye – which is a great move with lofty ceiling heights. Here, the deep color and pattern together create unity in every seating zone, plus a sense of warmth and comfort.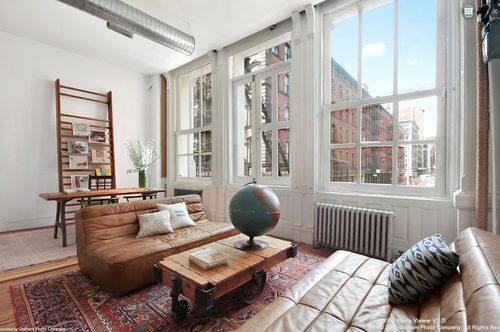 Cue #4: Don't Fight Your Architecture. If you do, you'll lose. Embrace the slopes, the exposed pipes – it's all part of the vibe and beauty of a loft space in total.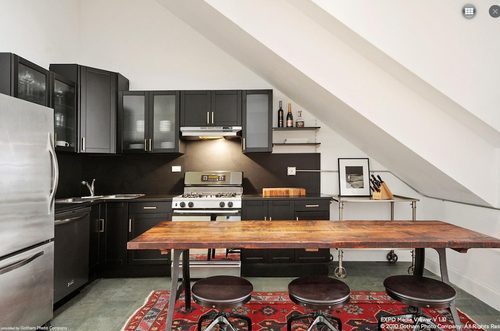 Cue #5: When in Doubt, Stick a Grand Piano in the Bedroom. (Jonah, really? You get an A for originality, my friend. Love it!)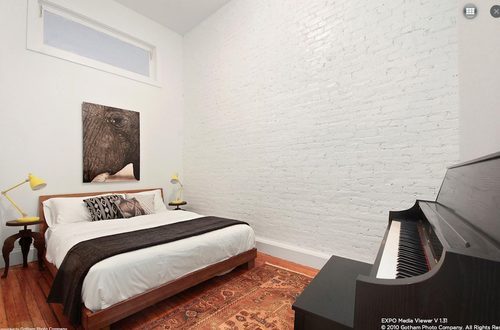 You, too can put in your bid for this place of Jonah's – listed for $3.8 million.
*Note: Images from a CURBED blog by Jeremiah Budin
About Donna Hoffman, The Interior Design Advocate™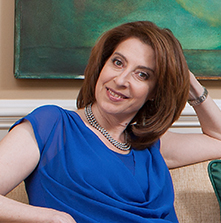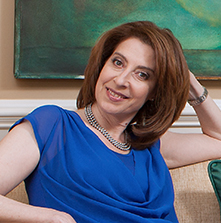 Donna is a former top QVC Show Host and now one of the country's foremost consumer advocates in interior design in addition to being an award winning designer herself. "I help people avoid wasting big dollars and unnecessary frustration when furnishing and decorating their home by offering clear strategies for finding the right products, professionals, contractors and services." The results are that people get what they want, spend smart, eliminate the stress and get that beautiful home of their dreams. Known as The Interior Design Advocate™, Donna is here as your advocate, making sure you get wise in design so you can get what you want. For more information, go to www.theinteriordesignadvocate.com.