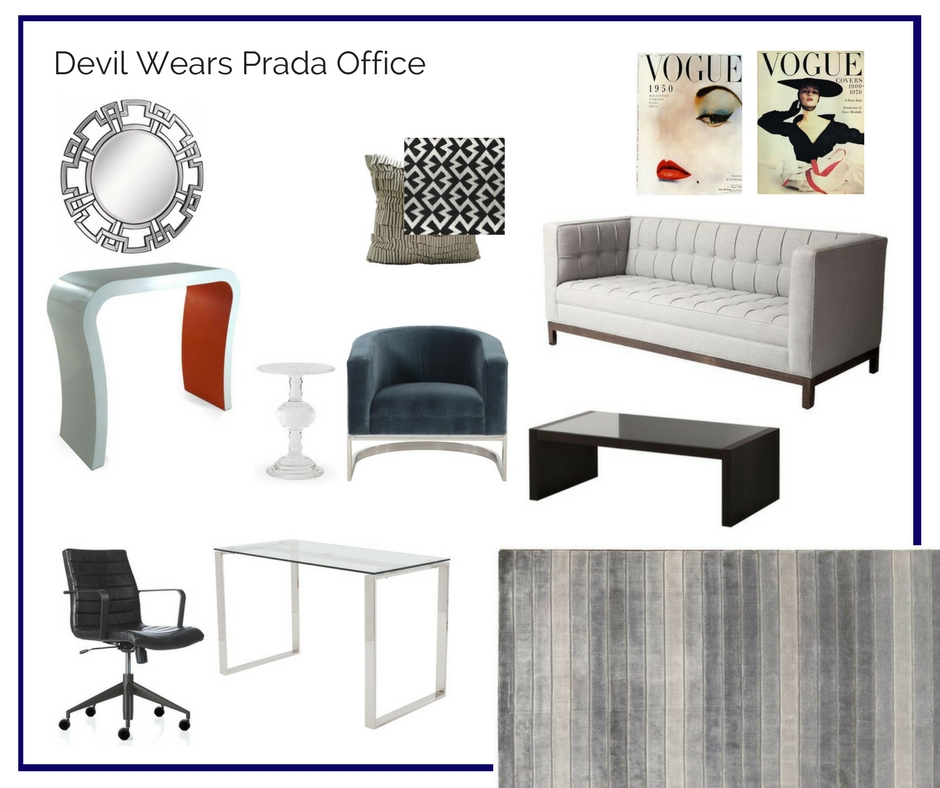 This month, we created a high-end home office that captures the sleek, urban aesthetic of the devil in Prada herself, Miranda Priestly.
A glass top desk and a black leather desk chair are paired together on one side of the space. Across the room sits a stylish tufted white leather sofa and pair of dusty teal armchairs with a sleek black cocktail table in the center. Underfoot lies a striped area rug in muted grey blues while a pair of vintage vogue covers hang above. Against the wall, we placed a chic white and lipstick red console and hung a striking mirror above. Additional accessories come in the form of textured neutral and graphic black and white accent pillows.
Say what you want about Miranda Priestly, but the woman knew how to decorate an office. Now, where's that piece of paper I had in my hand yesterday…?