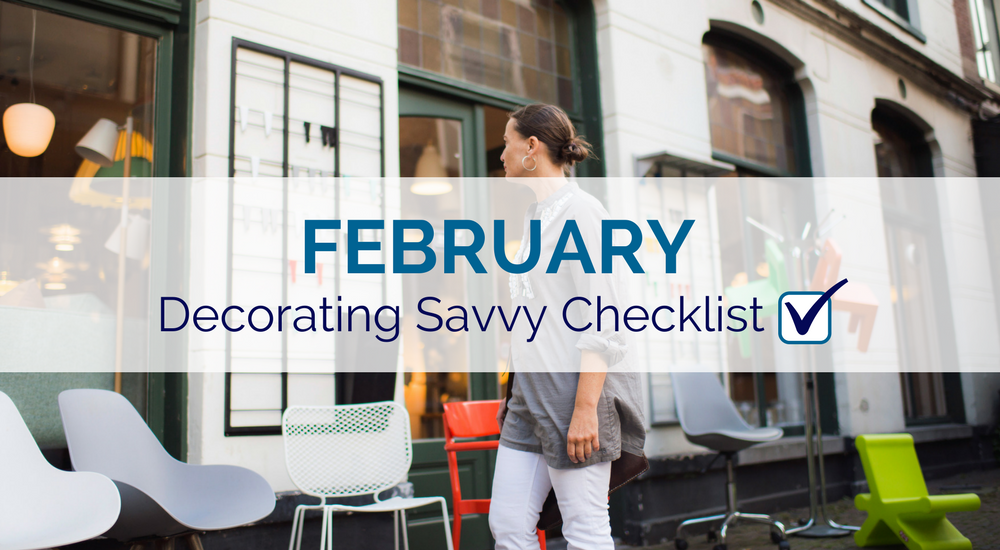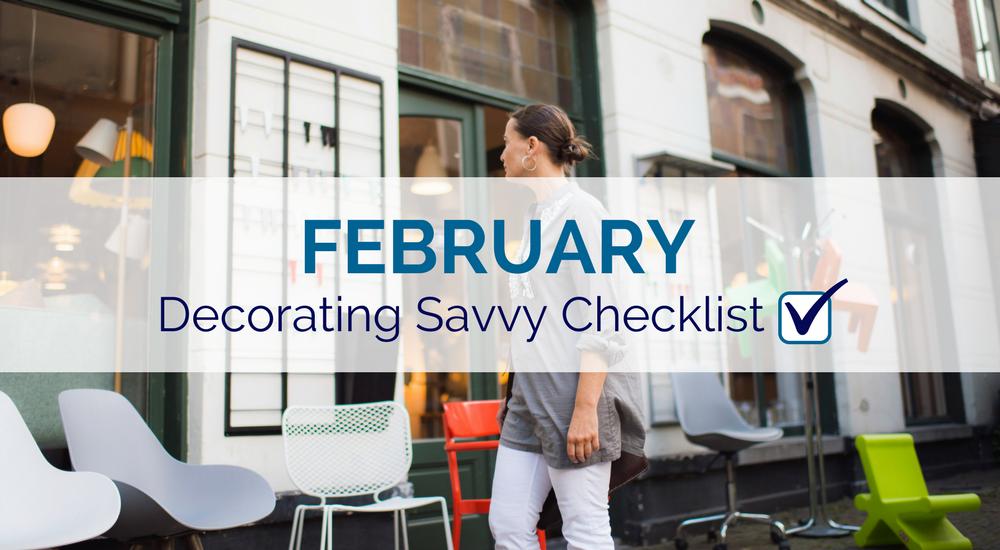 To-do lists are all about celebrating little victories! Even ticking off minor tasks like "buy new throw pillows" or "clean the stove" can feel great AND your nest improves too!
To get some positive vibes going in your home, check out this month's Decorating Savvy Checklist! Complete even just one of the actions below to make immediate improvements to your nest and life!
Before packing up your winter clothing, spend time assessing what you have in your closet. Get rid of items you don't wear anymore and make a list of what you need to purchase.
Curl up with your laptop and plan a fun spring or summer getaway! Having something sunny to look forward to will help you get through these final chilly weeks.
Spring's coming, but not yet! So why not add a great blooming plant to your bedside? In fact, why not restyle your entire bedside table for some energy?
Check furniture stores for sales this month…this is the standard sale month for the industry – the perfect time to buy that "X" you've been dreaming of!
Design Timing Alert: Pick and plan any design project you absolutely want to see completely finished by May.
Small, savvy changes bring great rewards. Pick even just 1 of the ideas above to get moving…and watch wonderful things happen at your place!