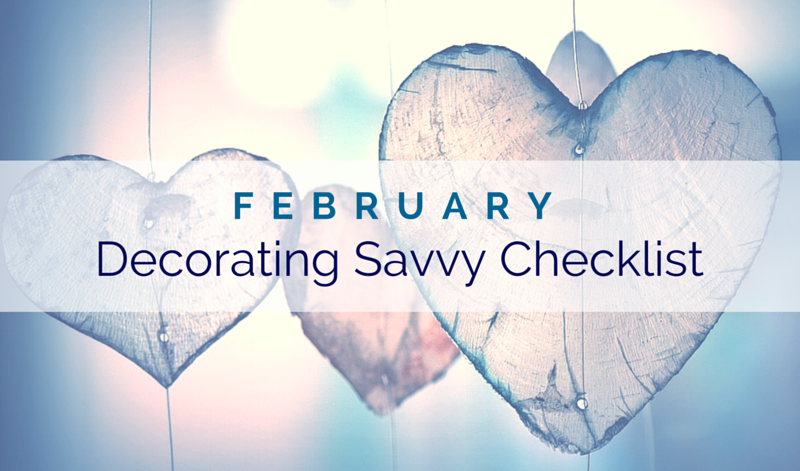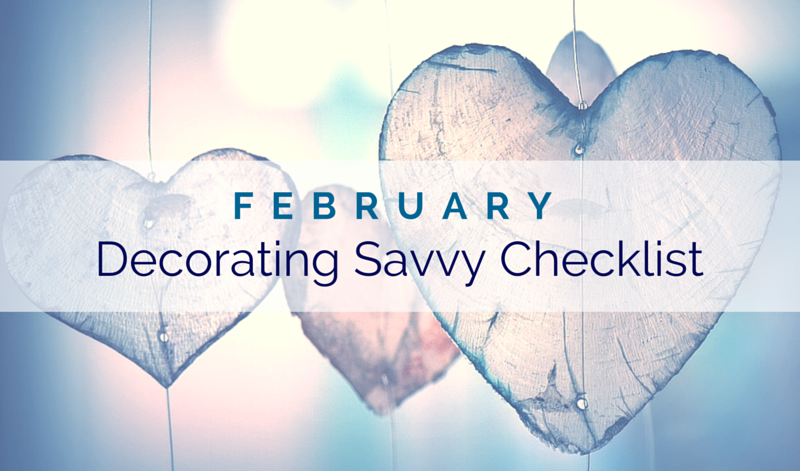 I love how lists keep us on track here at my design studio. I'm also a big list maker in life. (So is my college age daughter!!) Lists are super but simple tools that really help make things happen in your life.
So as your design advocate and in order to help you create that great-looking home you're after, each month, I'm going to help boost things at your place with a number of actions you can take each month to make immediate improvements to your nest and life!
Pick up fresh flowers to fight the winter doldrums. Do all one color for easy elegance; 2 colors for a designer look. (pink/red; blue/purple)
Throw an informal and last minute Valentine's Month tea for 1-3 close friends. (Flowers above will come in handy!) Do flavored teas and desserts…easy and always pretty!
Pick and plan any design project you absolutely want to see completely finished by May…Mother's Day or College Graduations.
Scrutinize all lamps! Update/replace tired looking shades; spray paint tired looking lamp bases to a new color if purchasing new is not in the cards. Even small changes bring great rewards!
Check furniture stores for sales this month…this is the standard sale month for the industry – the perfect time to buy that "X" you've been dreaming of or Pinterest Pinning!
As ever, savvy changes bring great rewards – even the little changes. Pick even just 1 of the ideas above to get moving…and watch wonderful things happen at your place!