If you missed my trend report on Maison & Objet, click here to read Part I: Design Trend Spotting from Maison & Objet September 2015.
Maison & Objet, literally translated Home & Object takes place twice annually in Paris. In Part I of this 2 part series I outlined the key trends, both emerging and developing.
In this post, I will share some really fun finds from the show in the furniture and accessory world.
Furniture Standouts
Classic Shapes with Innovative Twists
Kudos, Andrew Martin of England! A fabulous showcase of upholstered furniture and case goods (wood furniture). It was great to see so much innovation on silhouettes. With a refreshingly unexpected turn, the silhouettes were livable, interesting and sometimes just fun, as shown here in these bunching tables that spell out LOL – or the jigsaw puzzle pieces. Some favorite chairs include this take on a midcentury modern club chair with rolled back, and this exaggerated tufted fan barrel chair and this darling club chair with modified camel …or cut out shoulder. Website can be seen here. www.andrewmartin.co.uk.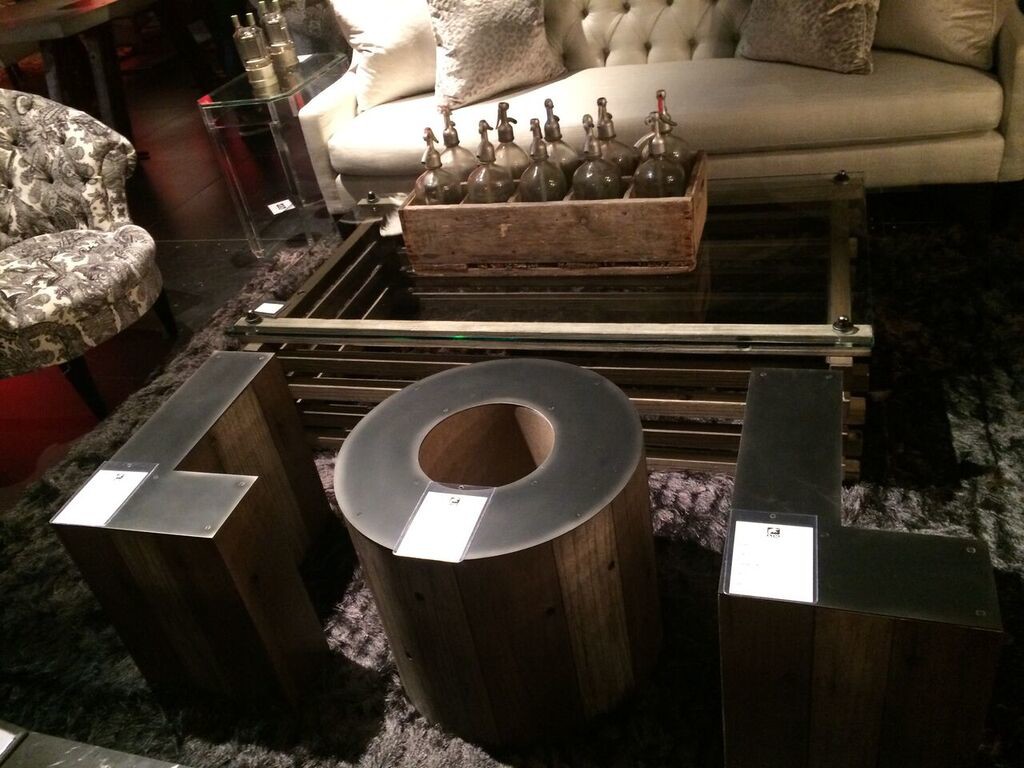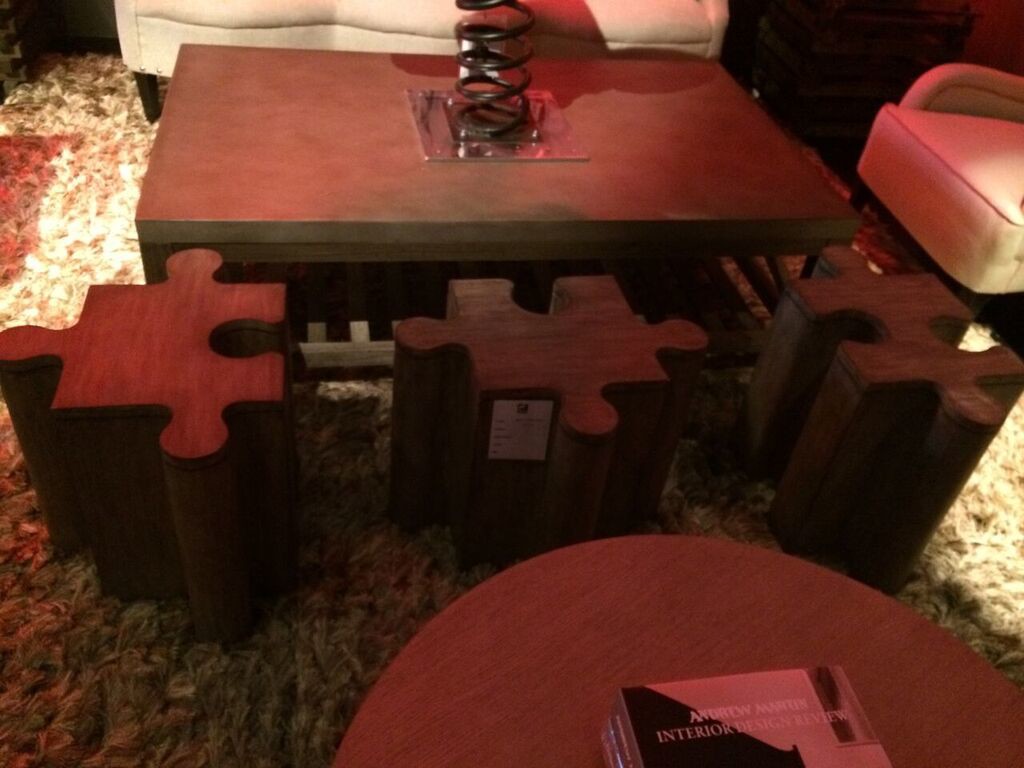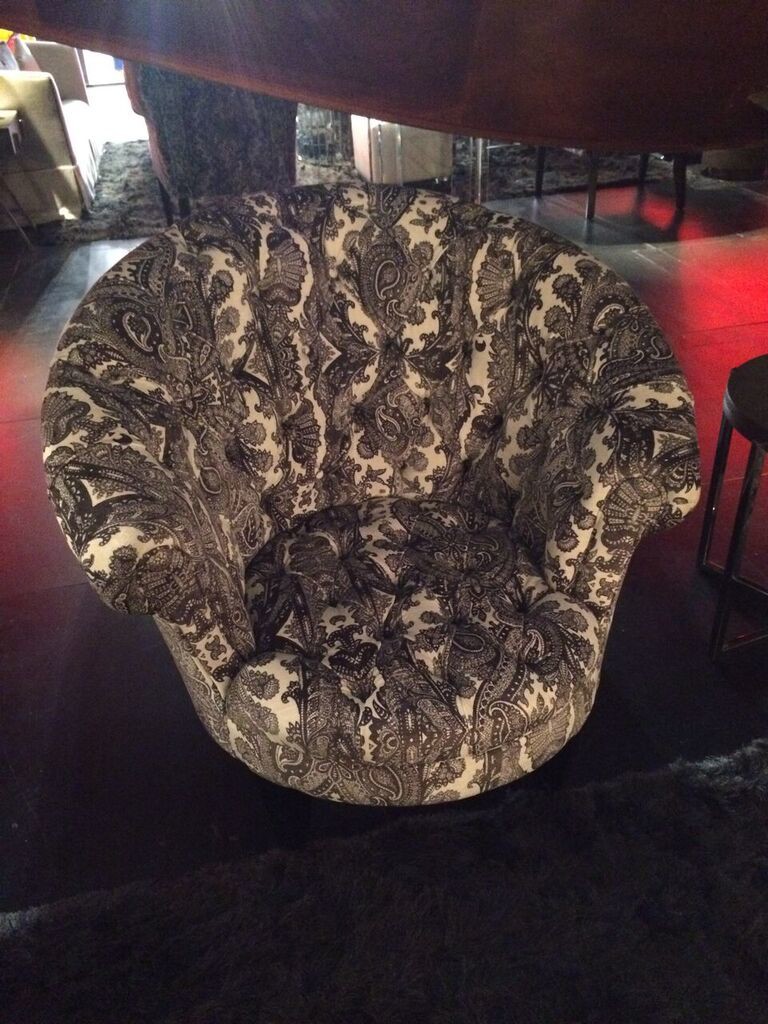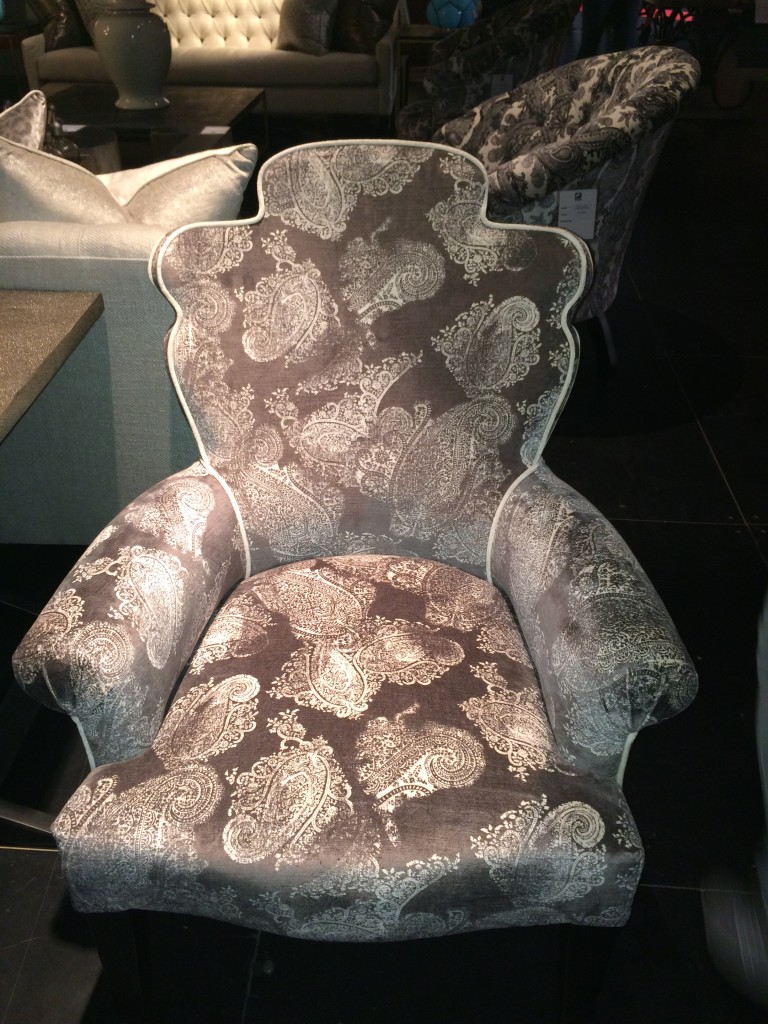 Acylic Accents
What a fabulous showing of acrylic furnishings from French designer Jean Christophe Bernard of Acrila Furniture. The pieces ranged from exciting and beautiful, to just plain beautiful tripping as easily from baroque styling to modern. Acrila pieces seamlessly mixed pattern and color overlay with the acrylic which made for furniture that ranged from eye candy to to smart pieces for small space and city living.  Take note of this not-to-miss furniture group here: www.acrila.com.  And Jean, thanks for the miniature acrylic Louis XV chair – I love it and it looks great on my desk!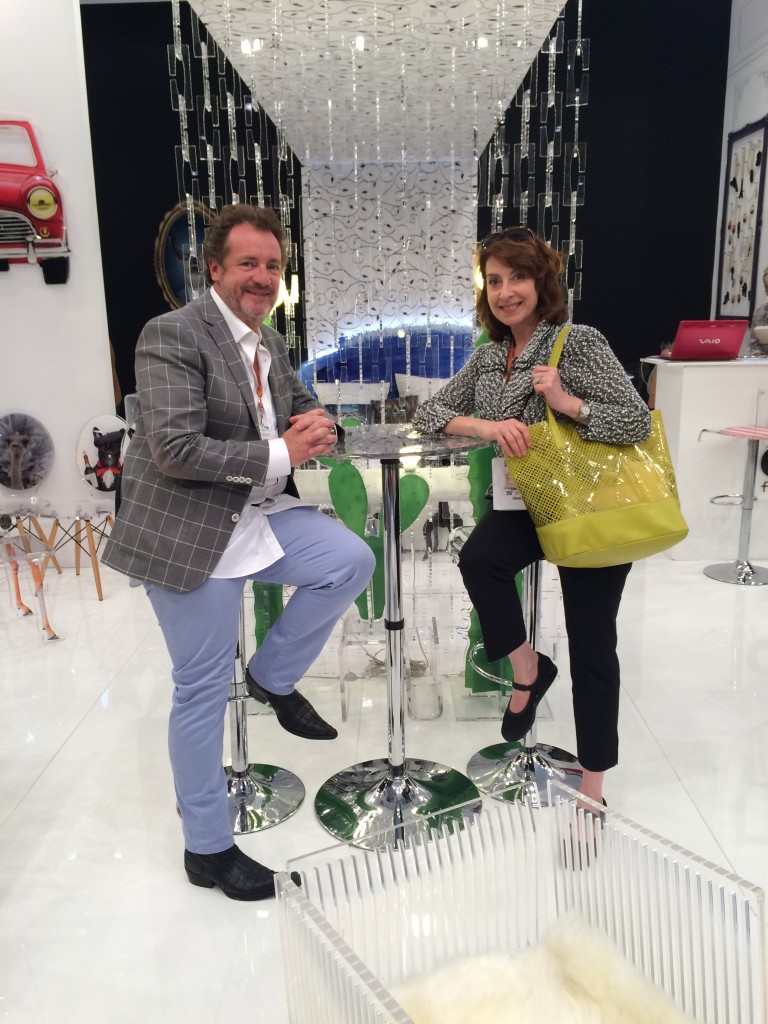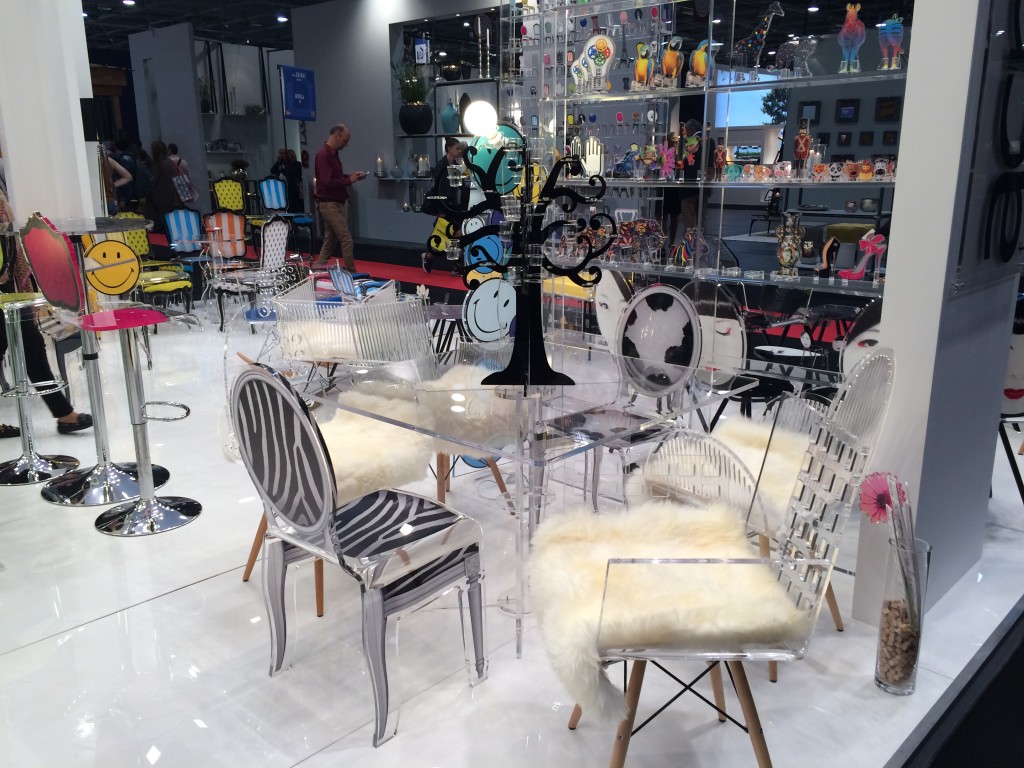 The Creative Tufting Award Goes To:
RVA Astley! Also based in England, they boasted innovative and beautiful silhouettes and keen button tufted placement. From sneaking a tufted row to an inside arm to pushing a total upholstered silhouette to a more unique stance, all their furnishings showed beautiful proportion and line. Here are few show favorites and their website can be seen here: www.rvastley.co.uk.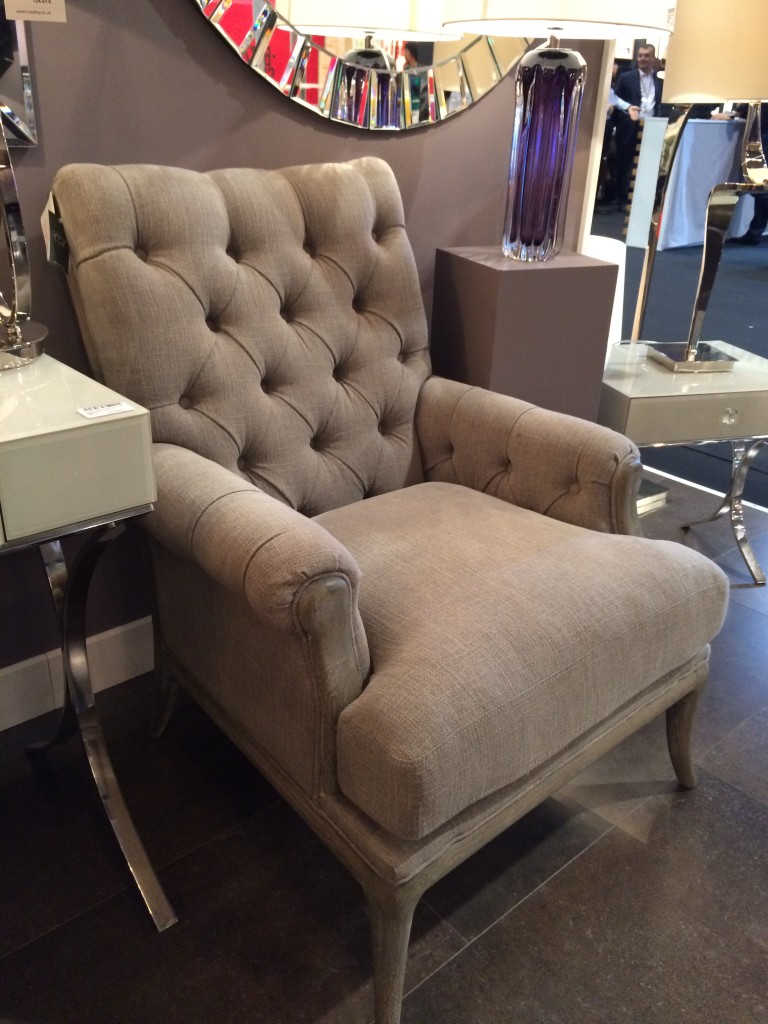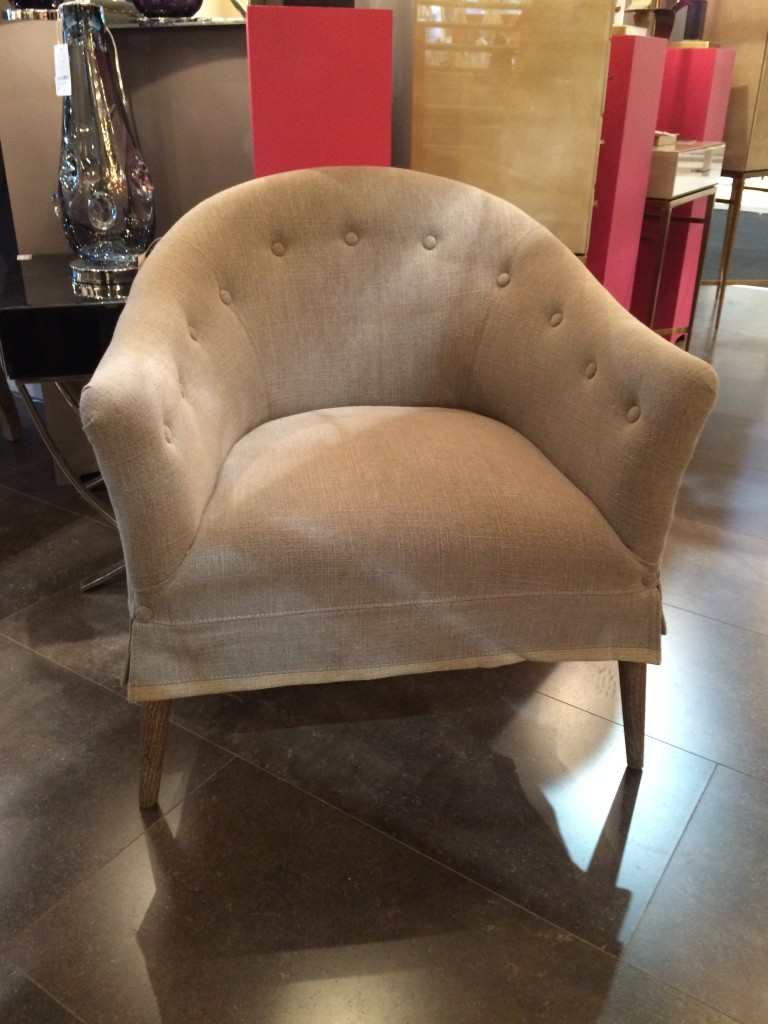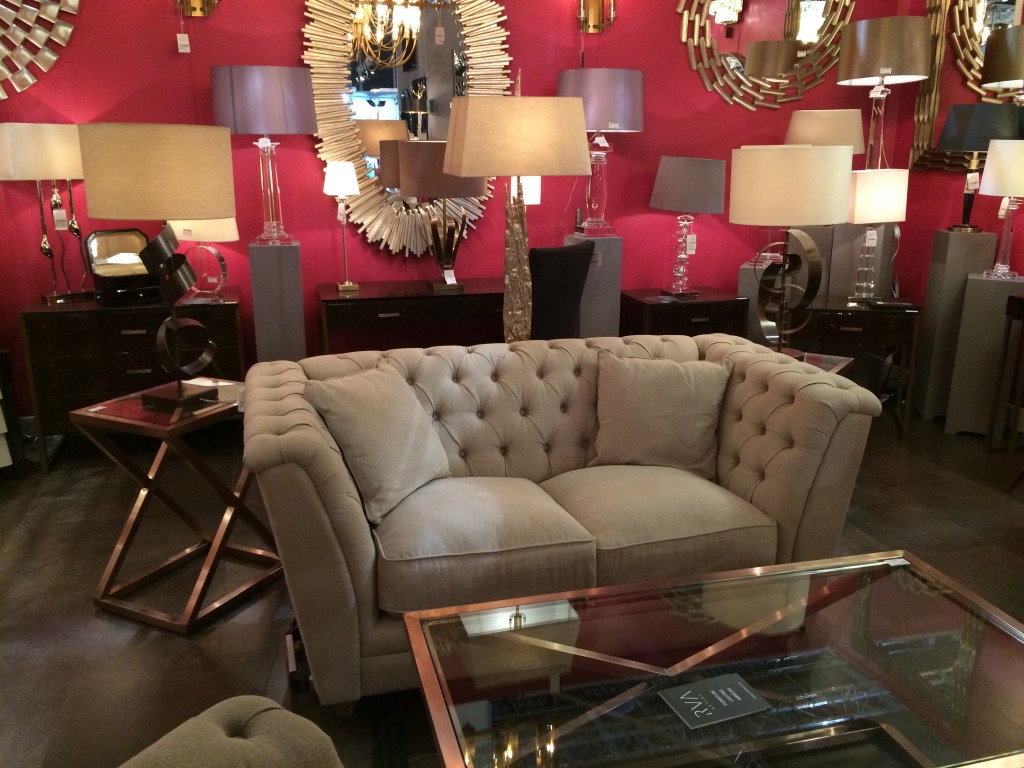 Furniture in Bloom
Meet the colorful conversation pieces and their creators, 13 Ricrea in Italy. Their art is reshaping leftovers into eco-friendly indoor outdoor furniture that provides a creative touch. Smashingly well done. This rose chair is made of dyed, recut and recycled….inner shoe sole lining! And…these chairs are comfortable! Also a showstopper is their recycled PVC leafed creations in grass green benches or whimsical chairs. Imagine their uses ranging from indoor-outdoor rooms, to an accent chair in an uber feminine ladies study or dressing room or for a perfectly girly teenage room. Bravo! Coming to you from, 13 Ricrea, here's their website for further perusing. www.13ricrea.com.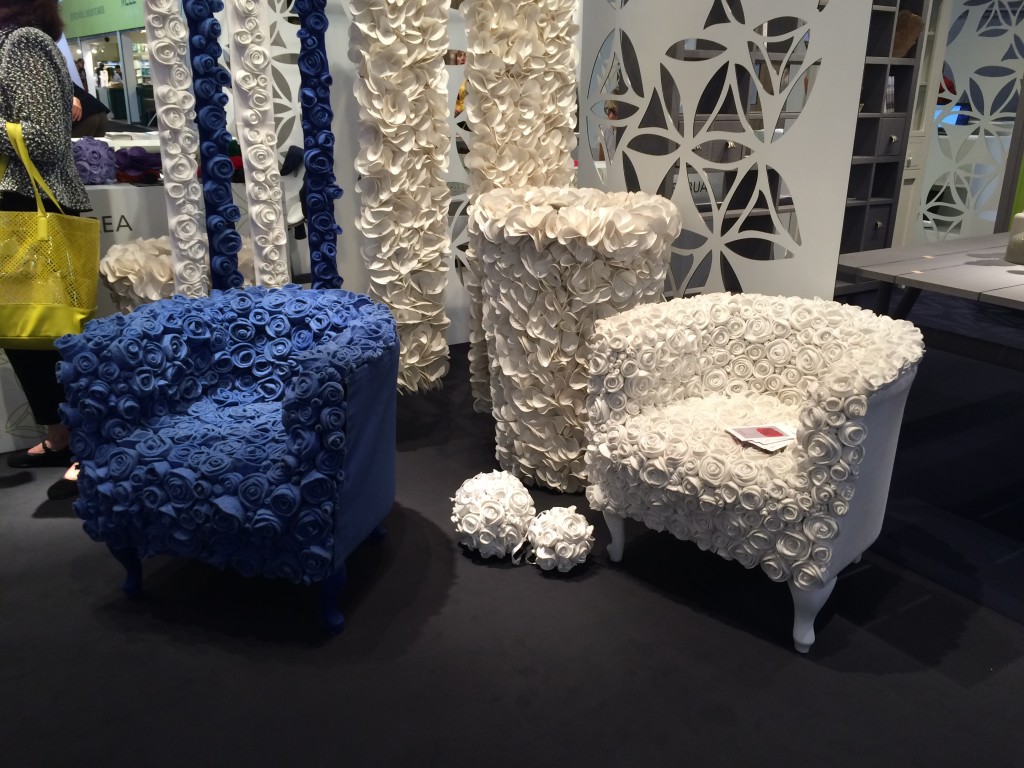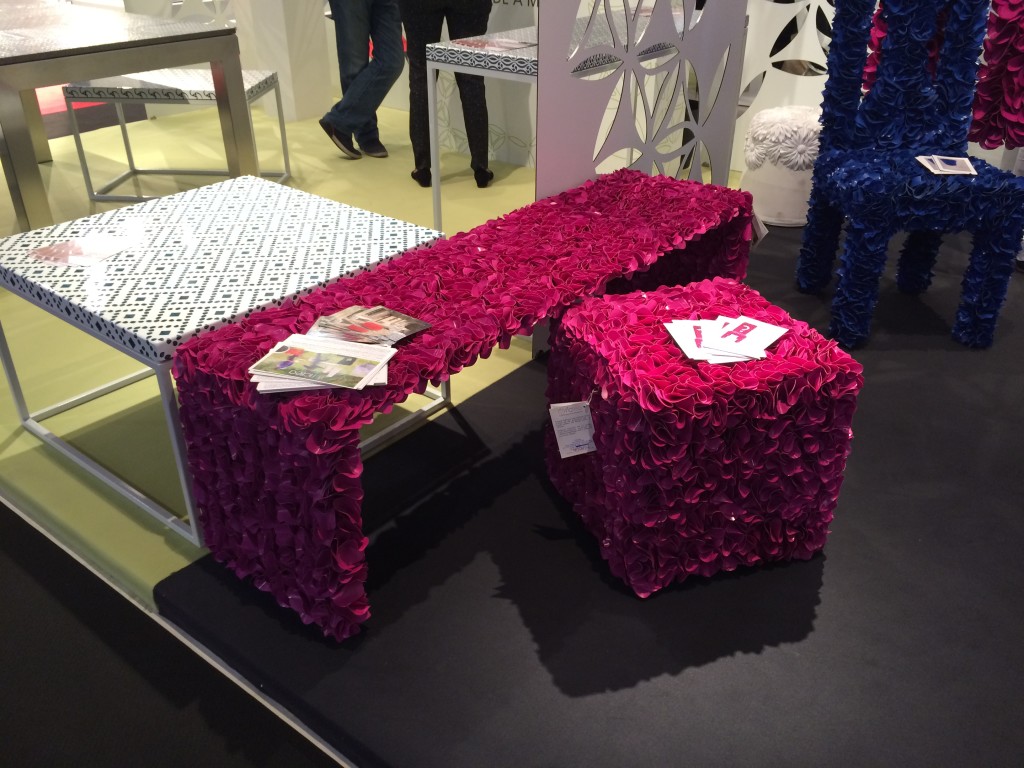 Striking and Customizable
PolArt's answer to indoor outdoor furniture was PVC crafted into 18th and 19th century furniture shapes, and all customizable on color. Look beyond the boldness and imagine customizing the barstools in a black frame with an off white chair seat for use at an outdoor bar. Chic and practical. From a funky shelving unit to this lacquered bombay chest….now… come on! Here's their website: www.polartdesigns.com.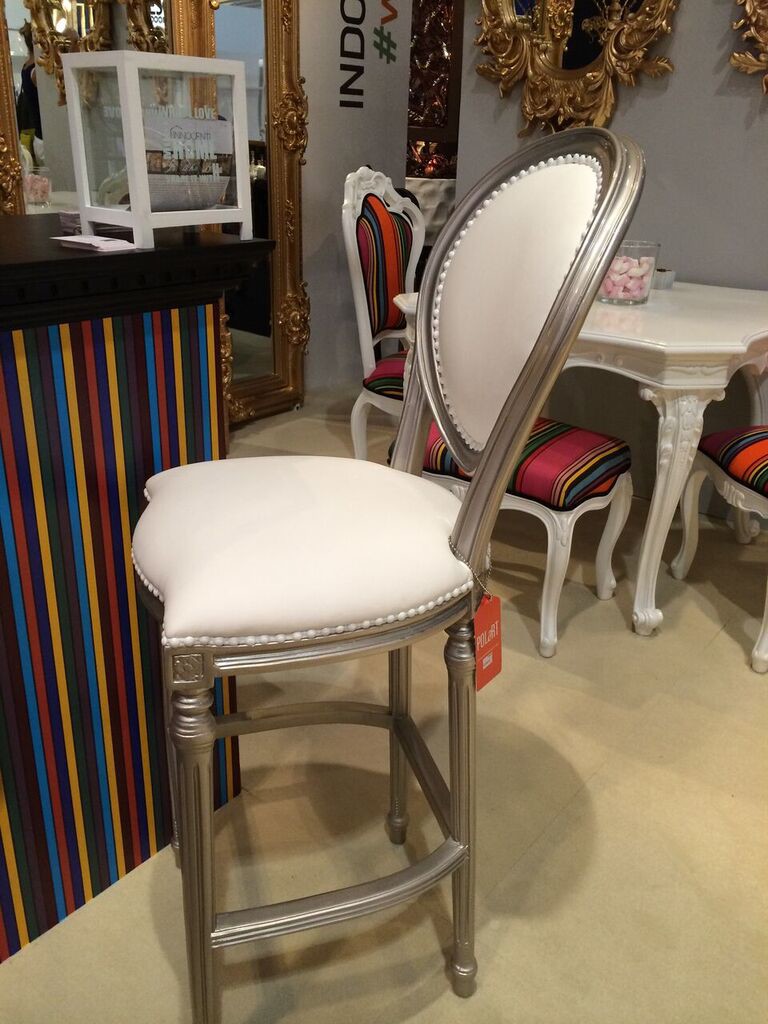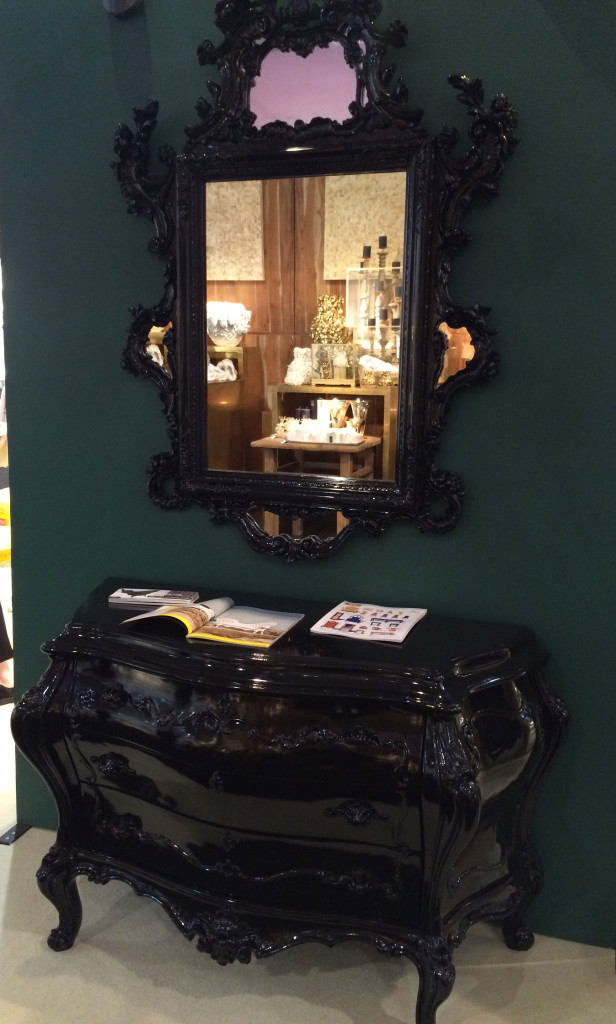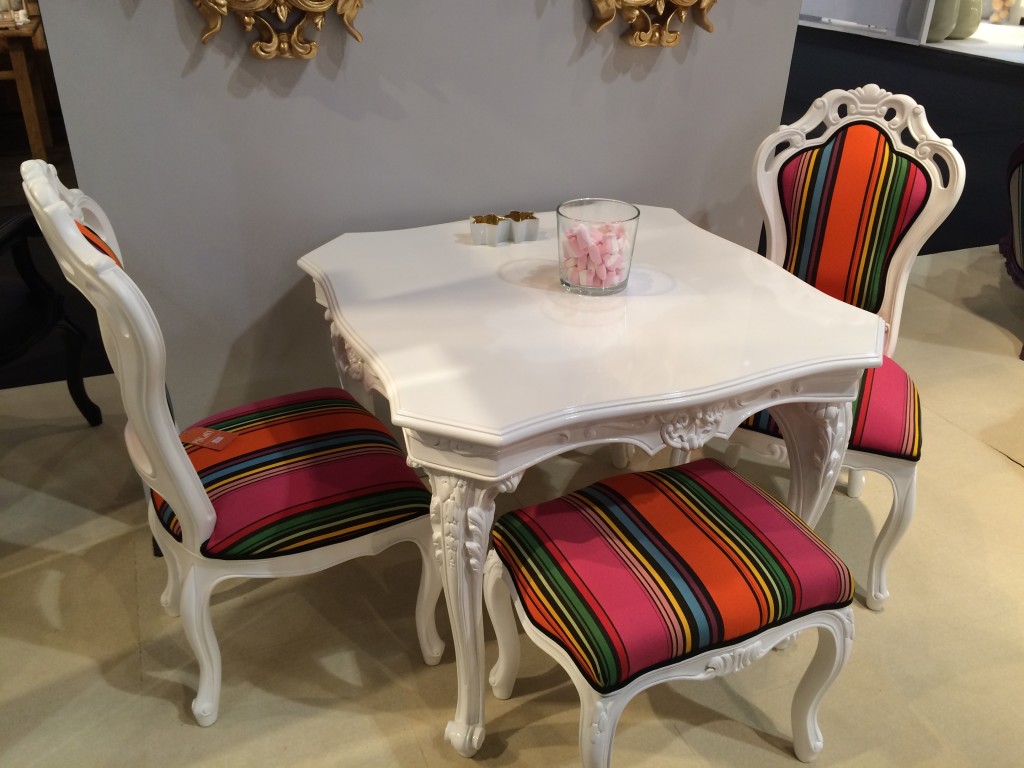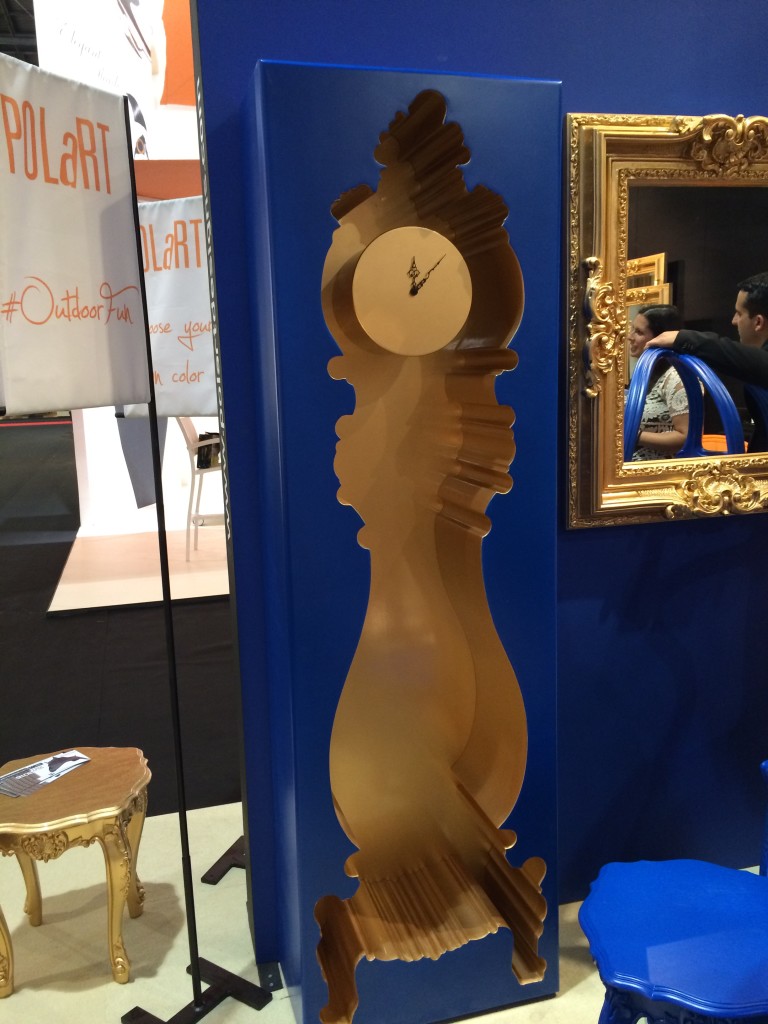 There were more show winners to be sure – particularly in the accessory category, but hopefully this little taste will give the flavor we got at Maison…delish!
Leave a comment below and tell me your favorite piece and where you'd use it!