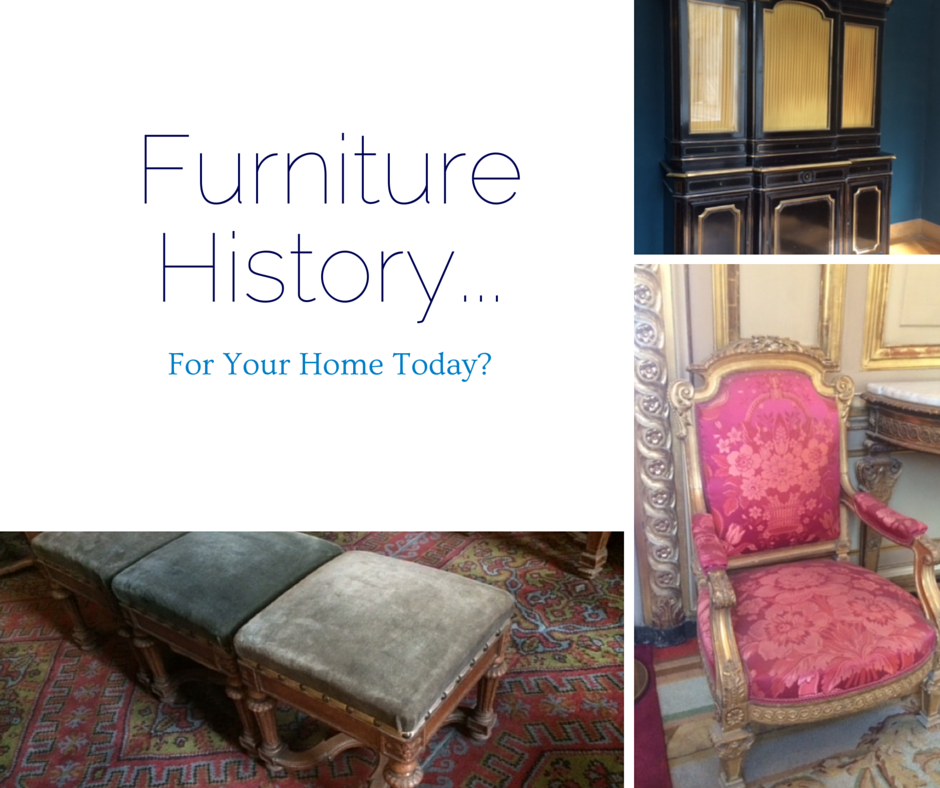 As hard as it is to believe, the furniture you love and buy today, whether from favorite catalogers, on-line resources or stores near you…all of the furniture…has its roots somewhere else. Like…a long time ago-somewhere-else.
Furniture designers today routinely look to the past for their inspiration, make a turn or a twist here, adapt something for today's living, and voila…Restoration Hardware has a new silhouette. Here are some recent yesterday & today shapes I thought I'd show you.
Black Lacquer
SO hot and so cool. Do you think it started in the glamourous Hollywood 40's? Try again. Here are 2 examples from the 18th century: one is wainscoting, the other is a large cabinet.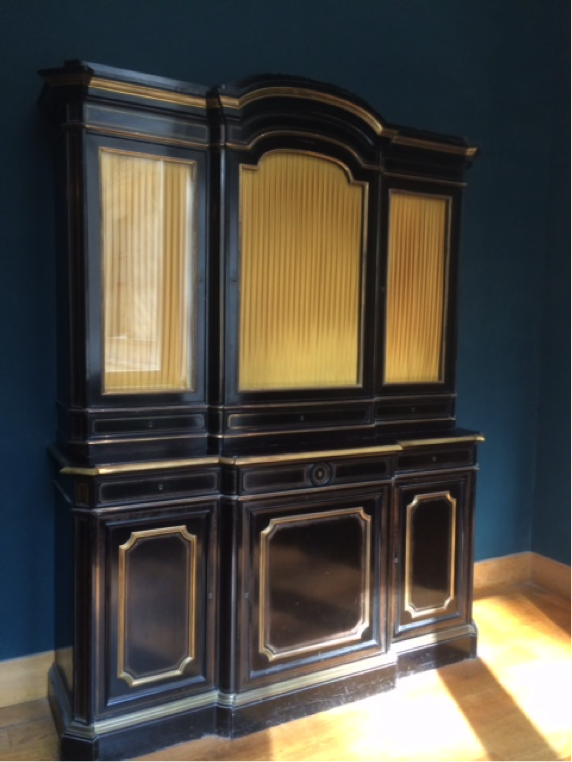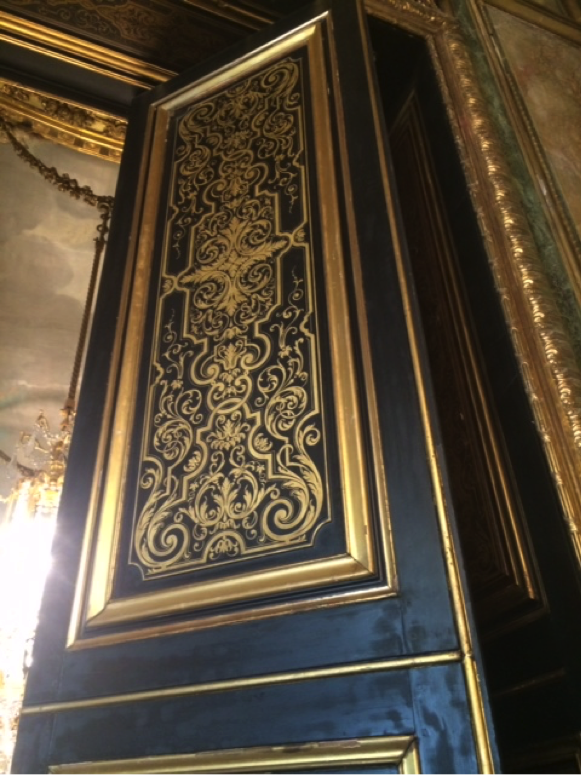 Chair Shapes
At a recent design show in Europe, I found wonderfully innovative upholstery designs at Andrew Martin of the UK. Take a look at these styles that were just showcased at the September Maison & Objet design show – and then peek at their grandparents.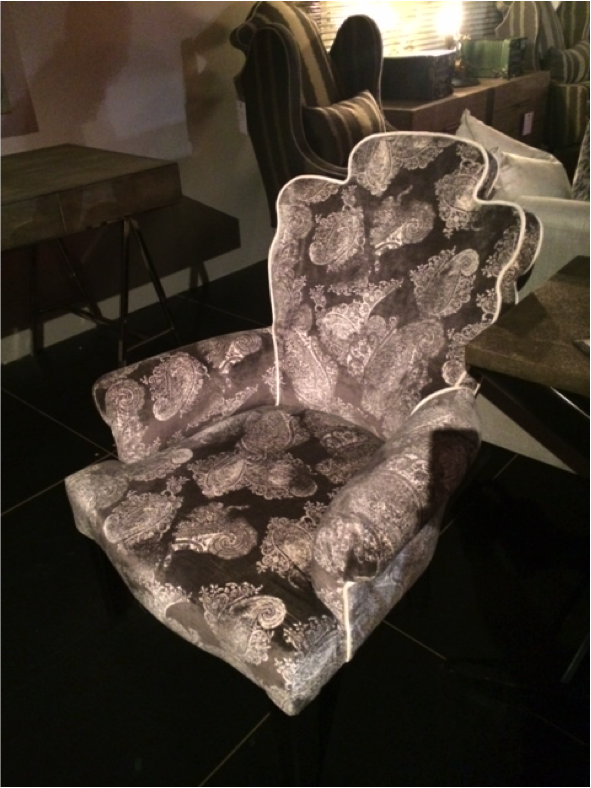 Can you see the similarities in the shape of the back of the chair above to this chair below from the Louvre's collection. This shapely 17th century chair may not be your thing, but the seeds of the styles shown today are found in it nonetheless.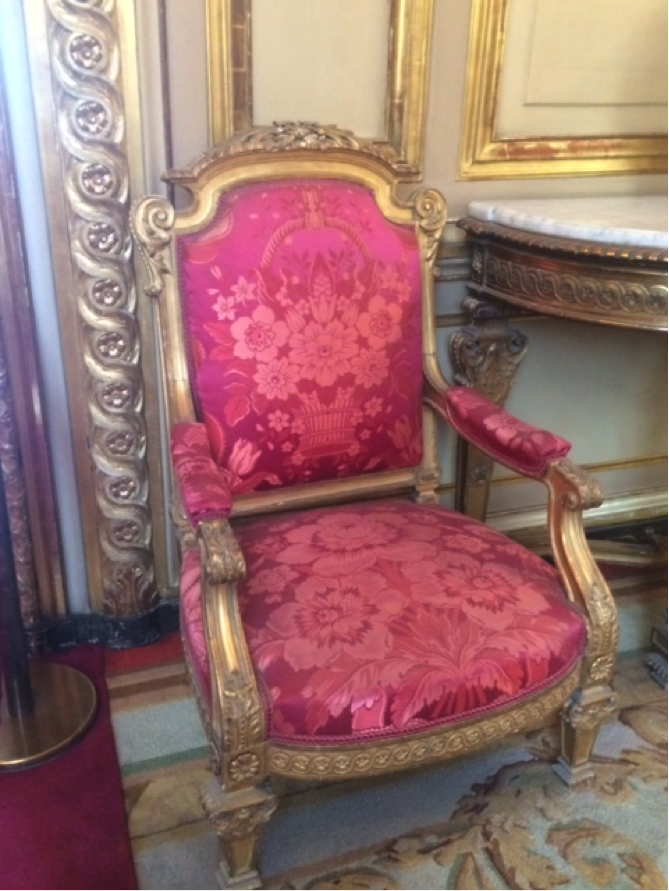 How about Lucite furniture?
Must have come from the 1960s, right? Well, perhaps the Lucite that you're thinking of, but it all started with glass. Here's the dressing table of Louis the XIV's Mistress, Mme Montesponne in stunning glass and gold. (it's good to date the king).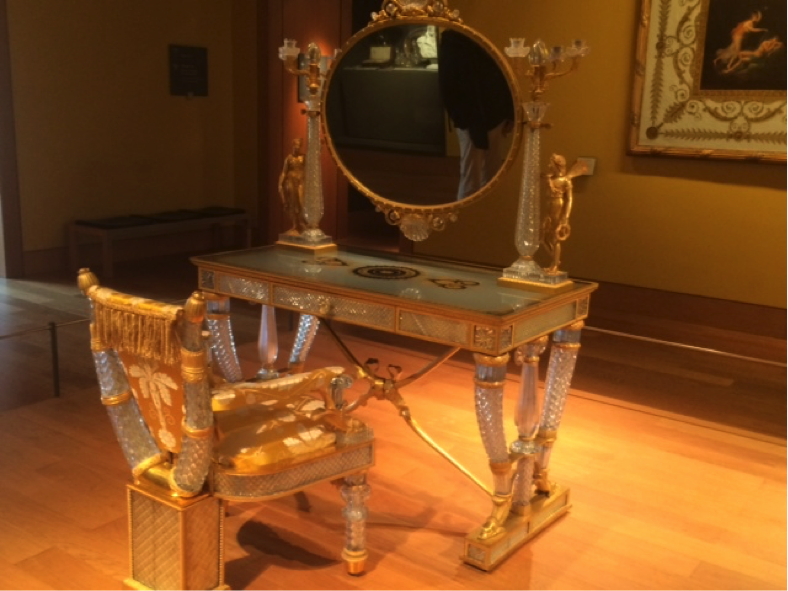 And now, here's something from the recent NY Home Show that just happened late summer.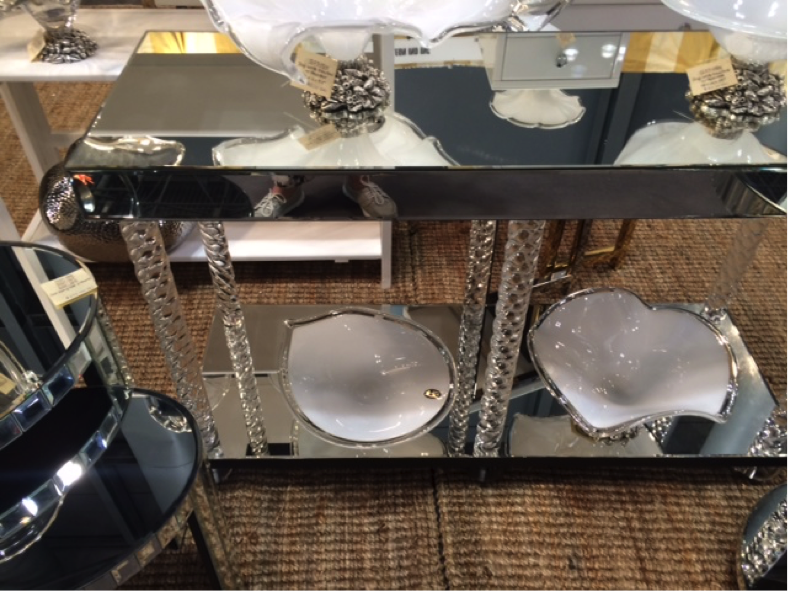 OK…nail heading. That must be new, right? Not exactly. Here's some nail heading on stools from the 16th century.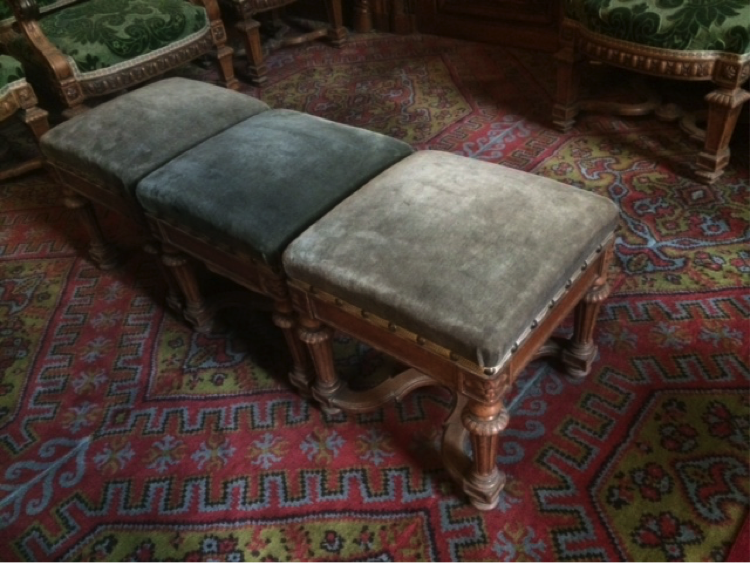 Yes my dears, respect your elders. Everything old is new again.