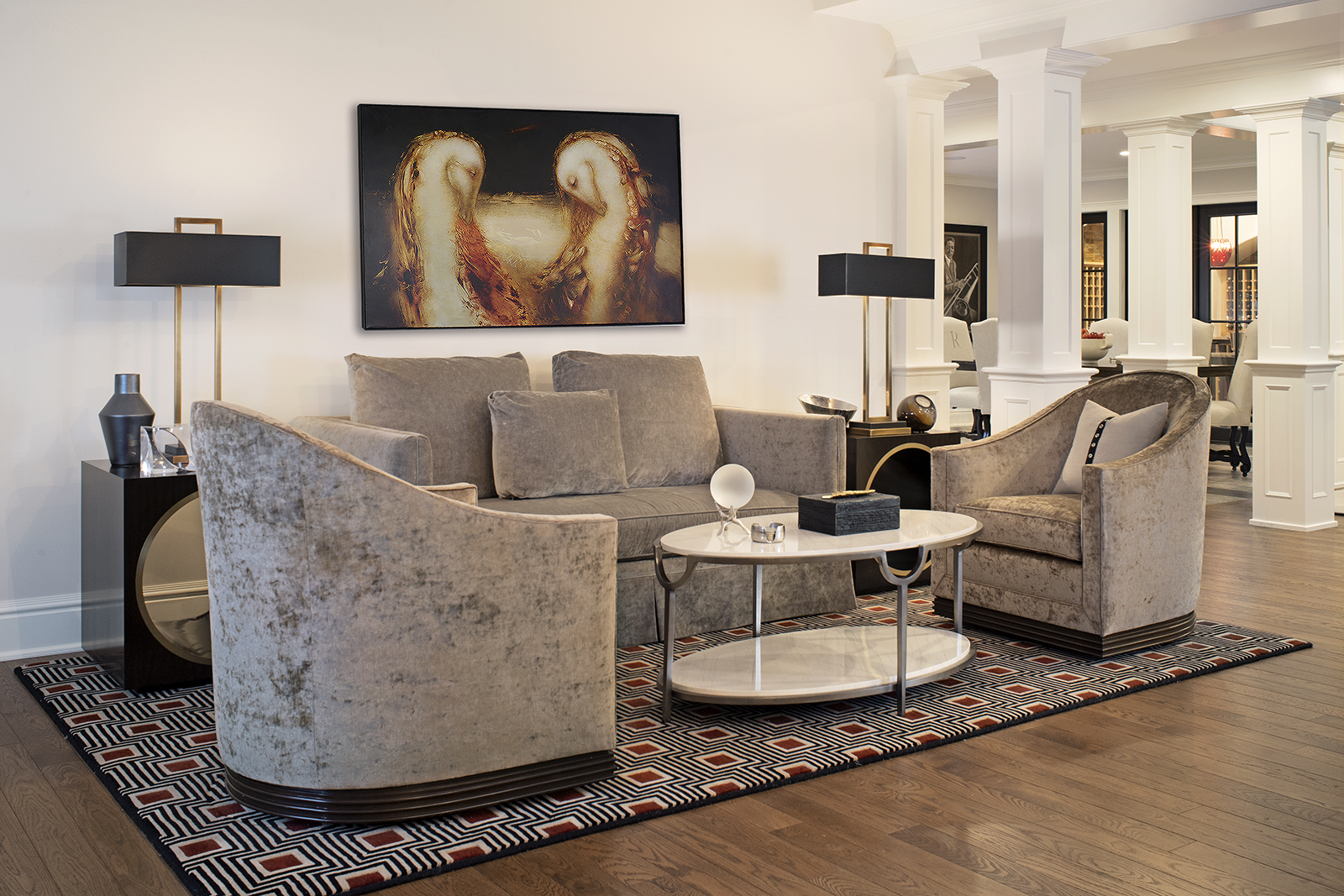 Hey, guys! Donna Hoffman here. We're at the 2020 Highpoint Furniture Markets, spotting trends. We're putting a lot out on our Insta stories.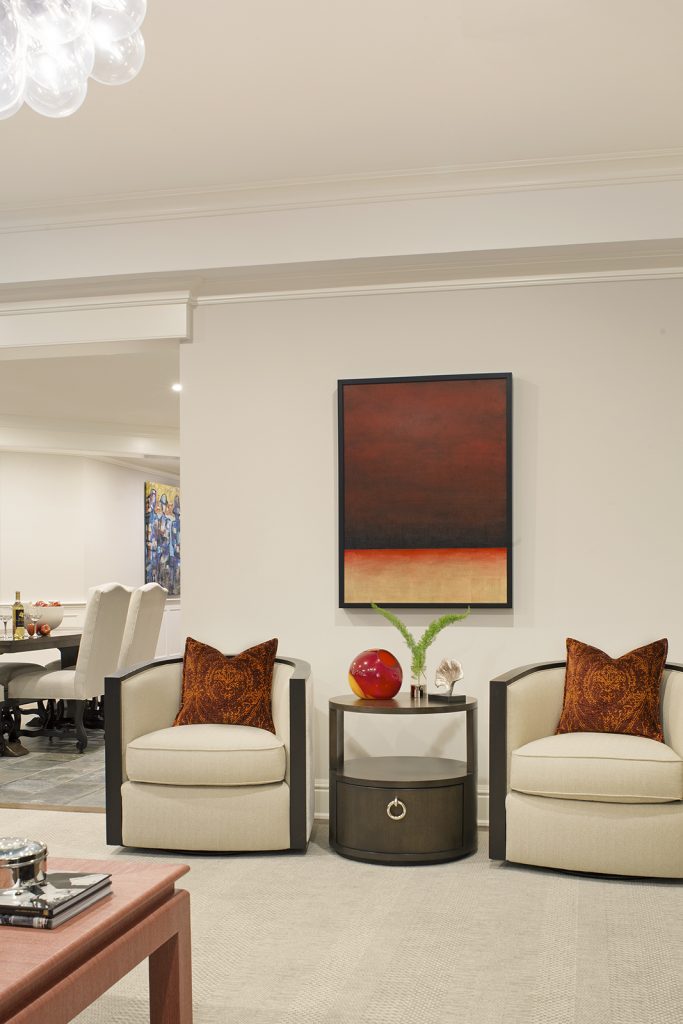 I want to show you how trends combine and morph. We've been posting that the barrel chair, it's picking so much continued steam and it's changing, finding new shapes.
Here's a great example of two trends colliding. You have a barrel shape but now it's got a squared off shoulder and then that tuffing trend which has been really picking up steam combines into a barrel. How cute is that?
And then over this way, look at this adorable little demi barrel, totally reduced back, totally reduced scale, absolutely adorable. So you can see how same trend picks up steam, starts to ship.
Here's another something…in the line of barrels!, here's another barrel. It's the arm, it changes, right? So, in the design world, you see that you have these morphing trends. Trends don't just stop or die. They  just start to do a list bit of an incline, they level off, they do a bit of an incline, they take a little turn. It's up to the design community to say – yes, let's heavy up on that trend, let's back off on that trend – based upon what we're specifying in our project.