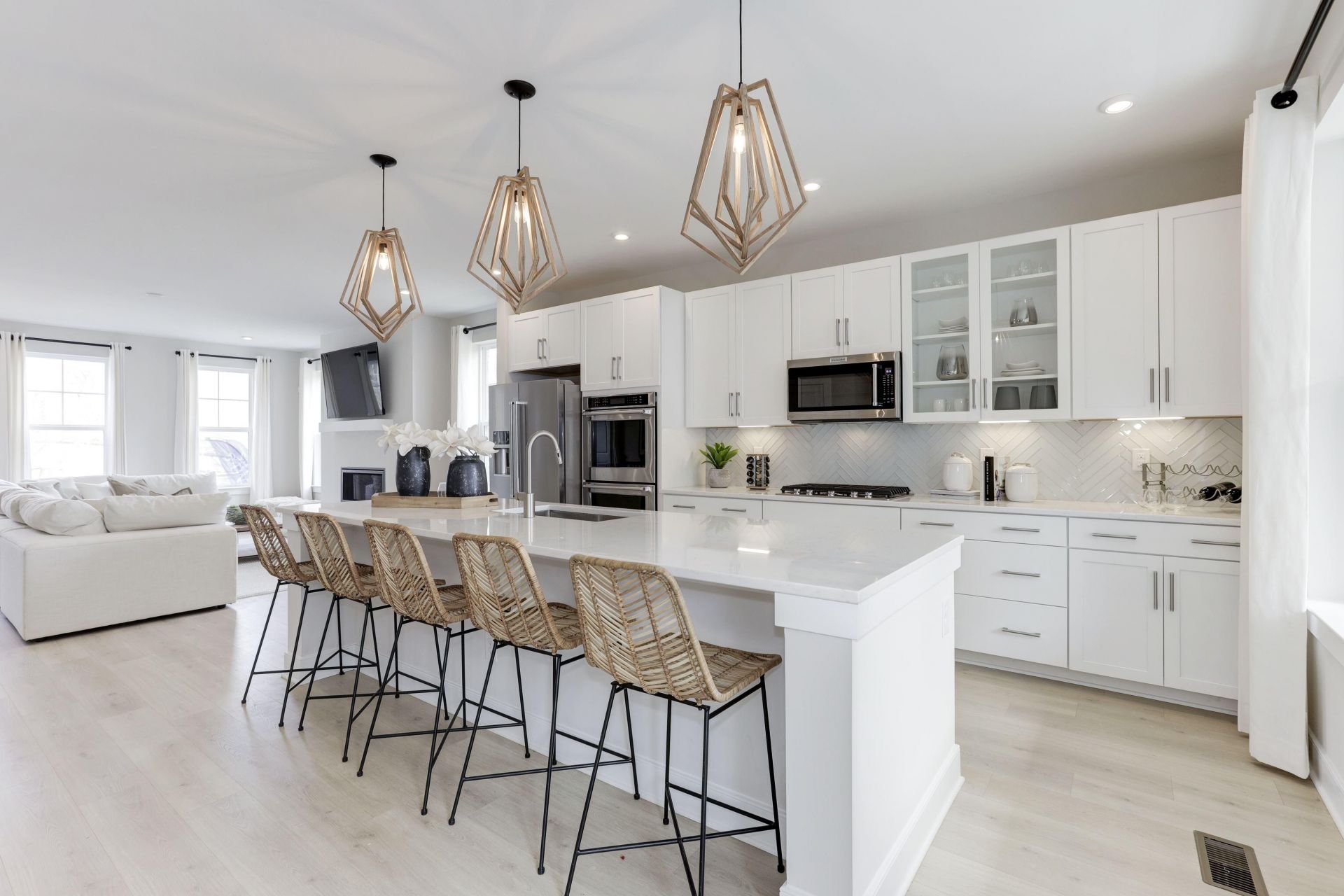 Let's be honest: who doesn't love the fresh look of an all-white kitchen?  The light bounces and sparkles, highlighting textures and shapes that we may have implemented, creating a beautiful, serene ambience for the heart center of the home.  Initially, we are thrilled, but just like any space that we have lived with for an extended period of time, we may want to eventually make a style change or add some interest, without breaking the bank.  Want a few ideas to add life to your all-white kitchen? LOOK NO FURTHER!  Settle in with a cup of tea and read on….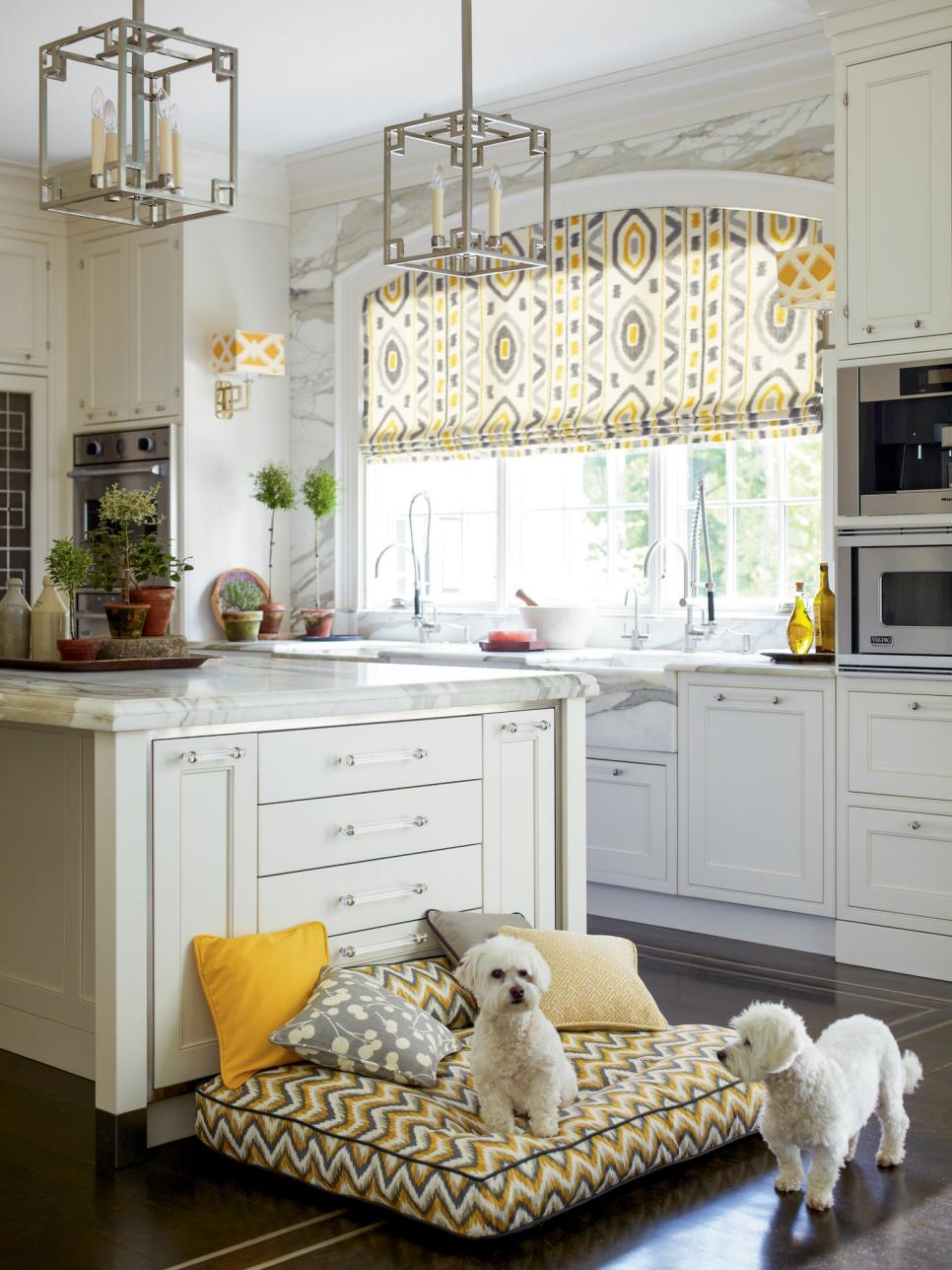 1. Update your window treatments!
Select a current, patterned fabric to add a pop of color and interest to an otherwise blank canvas.  Notice how your eye is automatically drawn to the bold selection in this photo – that's how simple it can be!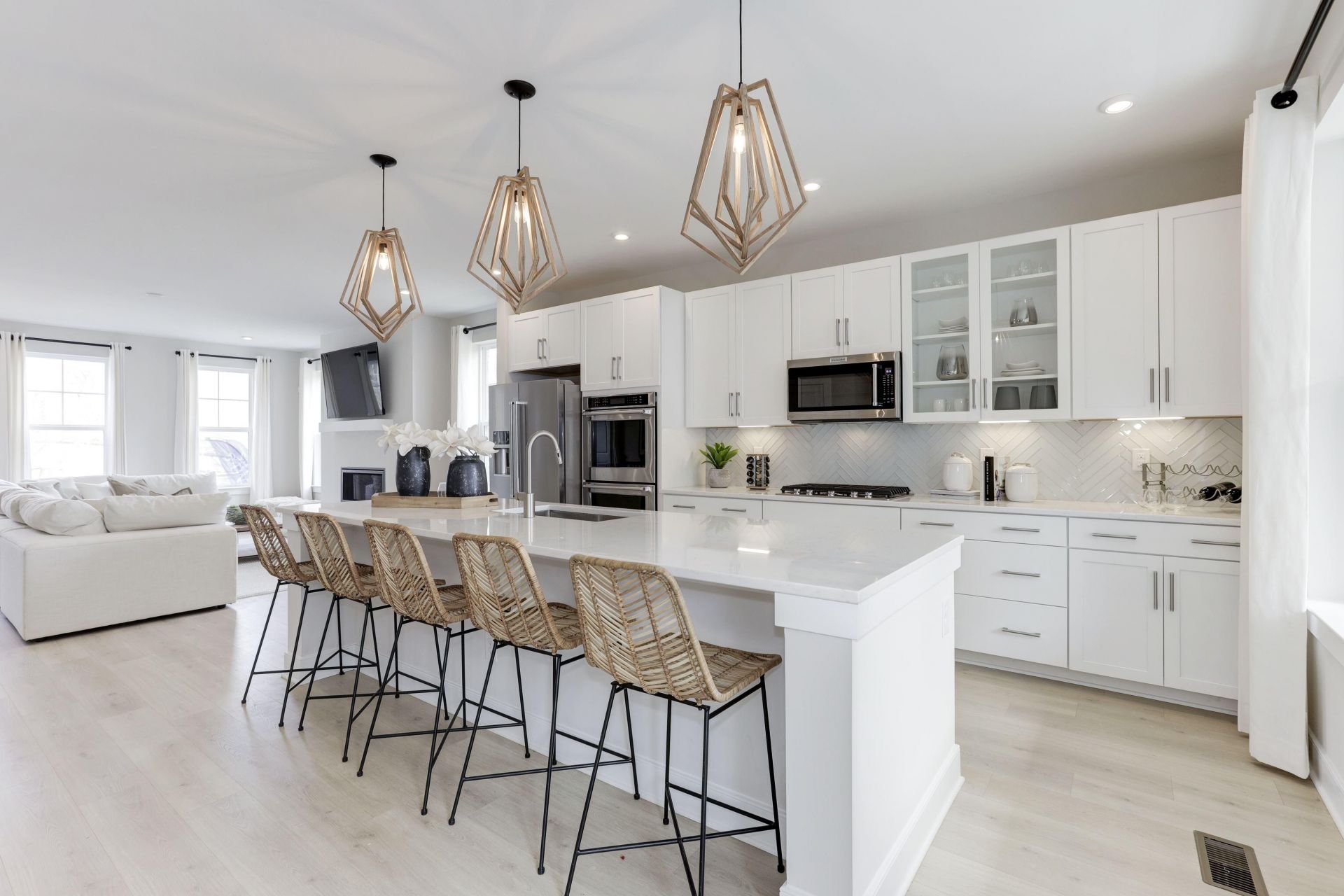 2. Choose some interesting new barstools!
You don't necessarily need to introduce color in order to add pizazz and completely update your design aesthetic! These geometrically blessed stools speak for themselves with their incredible angles and design.  Complimented by the design-savvy light fixtures, the impact is incredible!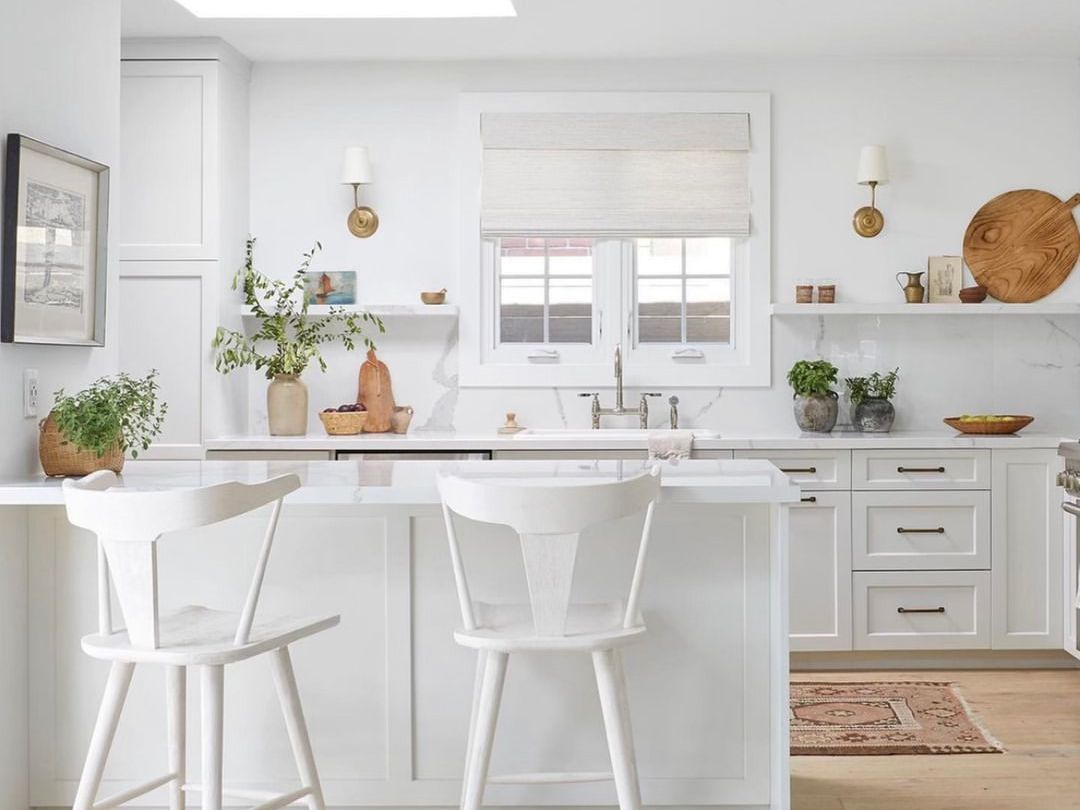 3. Accessorize to add new life!
A lot of people will shy away from color to accessorize an all-white kitchen.  They may be fearful of losing the clean, breezy look that they carefully curated.  That doesn't have to be the case!  Yes, some people like the sharp "pop" of bringing a loud color in. That is a great way to add eye candy. However, as shown in this photo, you can add so much depth and dimension to your design by choosing natural elements in earth tones as well. Keep the serenity while adding interest.  Accessorize with earthy tones and lots of texture to achieve a calming aesthetic while adding more life to an otherwise all-white space.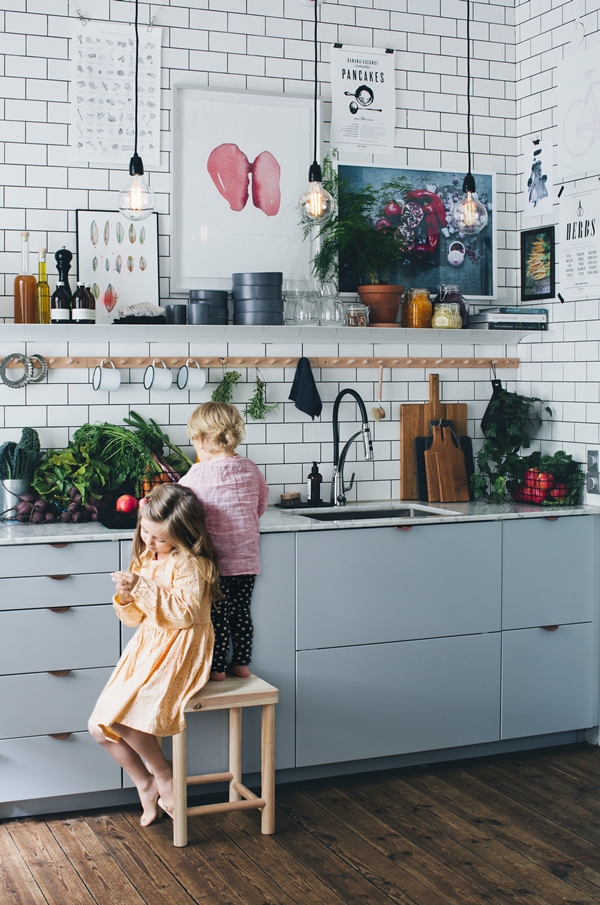 4. Add some artwork!
Just look at how much the arts adds to this kitchen!  All it takes is a little splash of color to completely transform your space and the best part about using art is that you don't have to commit.  Move the art around, layer it on a shelf, hang it on a wall, lean it on a counter.  Tired of the look? Grab some new pieces and do it all over again!
The beauty of having a classically designed all-white kitchen, is that you can update your look with little investment.  Get creative!  Tuck your credit card safely back into your wallet – all these suggestions can be done on a shoestring budget.  Grab a few bucks and hit the fabric store or a local flea market–find some treasures and see how you can transform your space!  
If you love more help in reinventing a room with pillows or accessories by leading into the power of these extraordinary things, you gotta join me in my online course Design CPR, Creating Perfect Rooms with Accessories. This is the course that completely demystifies what designers know about how to do low-budget, big-power moves by harnessing the power of accessories and pillows to totally reinvent space. Check out this course and everything that comes with it by clicking on the link shown below. Type it into your browser or your phone and I'll see you on the other side.