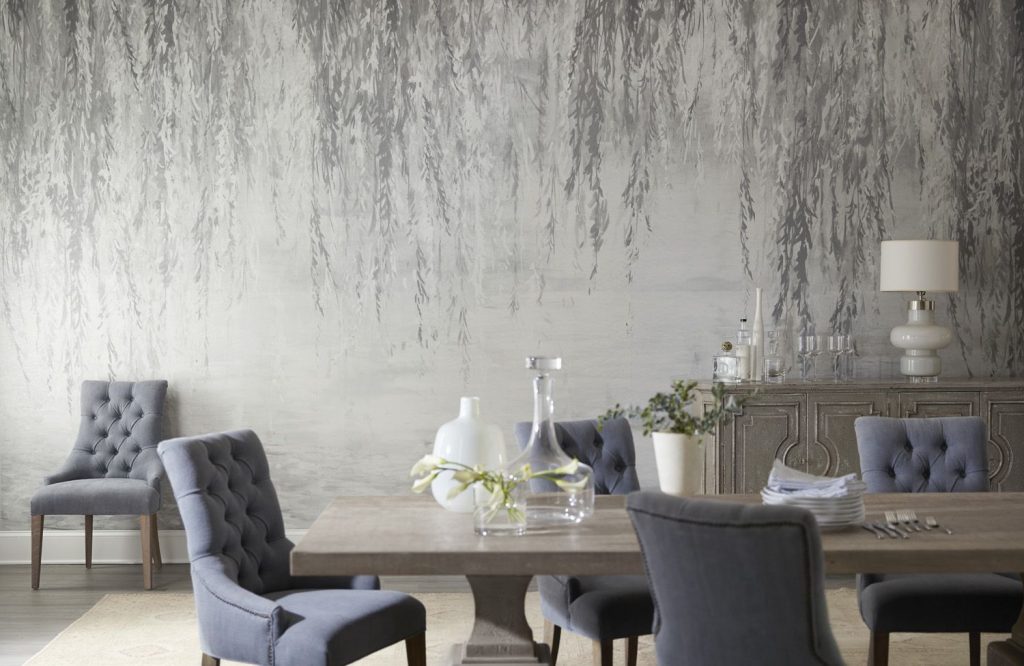 Muraled wallpapers are one of the hottest interior design trends for 2021, but they are not for the faint of heart.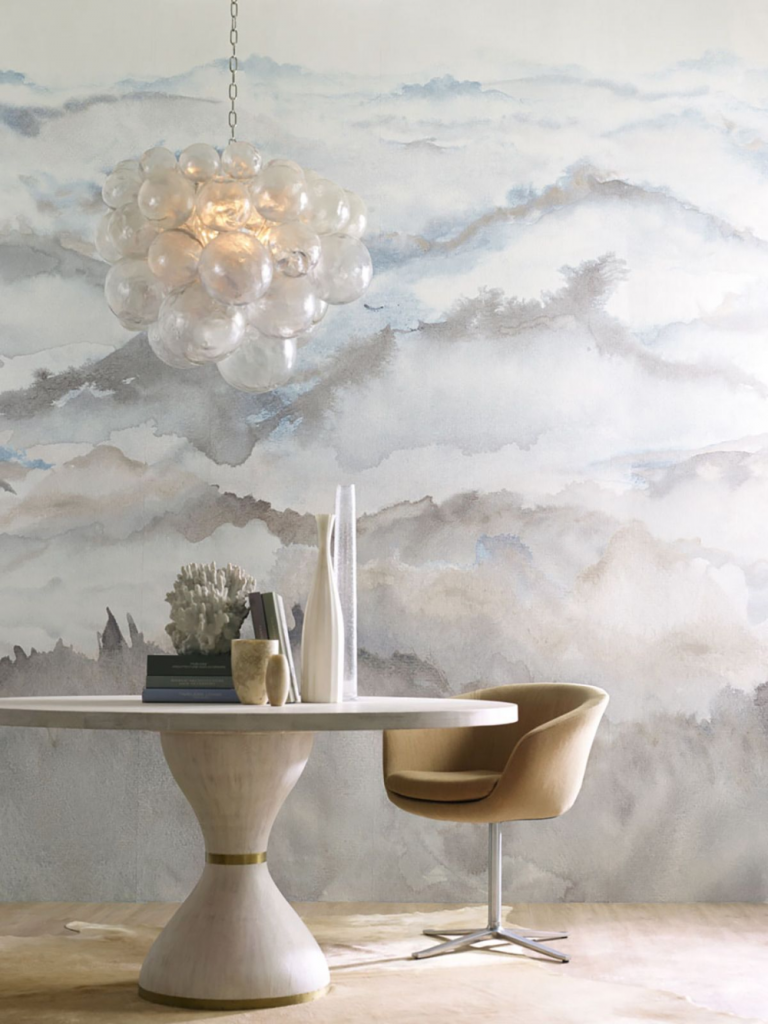 Many of the students from my online home decorating courses have reached out to ask me how they can indulge in this exciting trend. Below are 3 easy rules to follow to add muraled wallpaper to your home without going overboard.
1. Be Wise with Placement
Muraled wallpapers are a bold way to add a striking dose of pattern, color, or texture to a space. But, be wise when it comes to placement!
Where you put a muraled wallpaper will immediately become a focal point in the room so before moving forward, ask yourself why you want to bring attention to that area, as well as how will that attention affect the rest of the space.
Excellent locations for muraled wallpapers include behind a bed, in a dining room, behind a sofa, or on a ceiling. Some muraled papers could even work in smaller spaces such as a powder room or foyer!
2. Always, Always, Always Order A Sample! 
Color and texture are very hard to read through a computer screen. No matter what, you must order a sample of your potential muraled wallpaper to ensure it will work with your existing furniture, finishes, and color palette.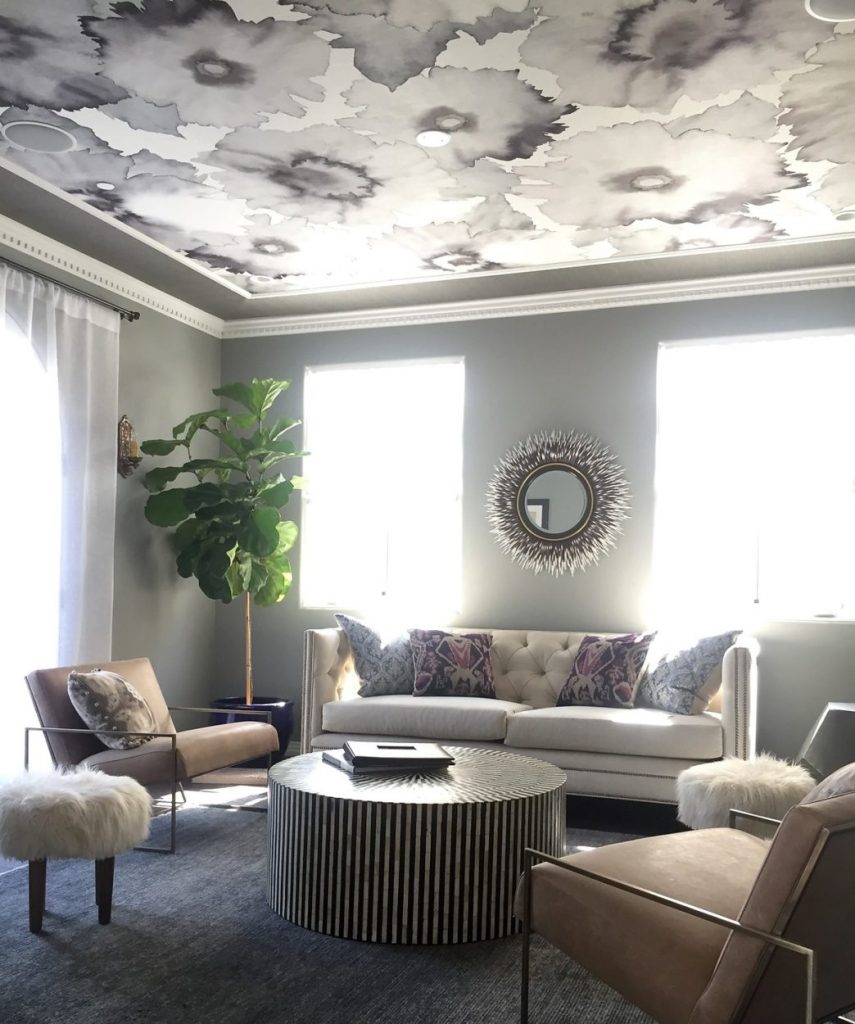 If you don't, you run the risk of wasting money purchasing yards and yards of wallpaper that won't work in your home.
3. Be Clear on How It Will Be Installed
And finally, before taking the plunge, be clear on HOW your wallpaper will be installed.
Is the paper a peel & stick, or glue down? Are you going to DIY or do you need to hire a professional?
If going the DIY route, be sure to read all instructions VERY carefully and be prepared to make a few mistakes along the way.
If hiring a professional, always check references and get a quote before purchasing your paper! Installation costs can be a few hundred to a few thousand dollars depending on the space, so better to include it in your budget up front rather than being surprised by an eventual bill.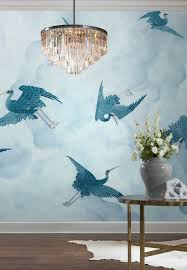 Muraled wallpapers are by far one of the most exciting trends on the design scene today. When working with them, be bold and brilliant, but above all, be wise.
For more information on how to add major style to your home, check out my fabulous online home decorating course, Design CPR: Creating Perfect Rooms with Accessories.
It will give you the knowhow you need to bring ANY space to life using only accessories! For more information, click here.
*All photo credit to Phillip Jeffries