Anyone can add items to a bookcase, but to get that perfectly styled, designer look? That's a different story. If you have a bookcase in your home that could use a little love, check out these 4 easy tips below to take your décor to the next level.
Photograph & Measure:
Empty your bookcase and take a few quick photos of it. Then, measure the height, depth, and width of each shelf and write it directly on the photograph. Easy right?
This simple step will save you tons of time, energy and money when shopping for accessories for your bookcases. Instead of guessing what will fit, you can now reference your notated photograph when out shopping. Which brings us to Step #2…
Use a Tape Measure:
Dimensions are everything when it comes to styling! I can't count how many times I have fallen in love with a piece just to find out it is too big or too small. To save yourself the heartbreak, always carry a measuring tape (and your notated photographs!) when out shopping.
Vary Colors, Textures & Patterns:
Adding a variation of color, texture, and pattern to your bookcase will elevate your design to that Pinterest-perfect look everyone is after. Select 1-2 accent colors, and 1-2 textures to work with (these could be metals, wood, wicker, you name it!)
When you're ready to style, start with an empty bookcase. Then, add these elements in one at a time, trying to spread them evenly to create balance. For example, if you have four blue vases to work with, you ideally don't want them to all be right next to one another!
Don't fret if you don't get it perfectly the first time. This step can take a bit of trial and error!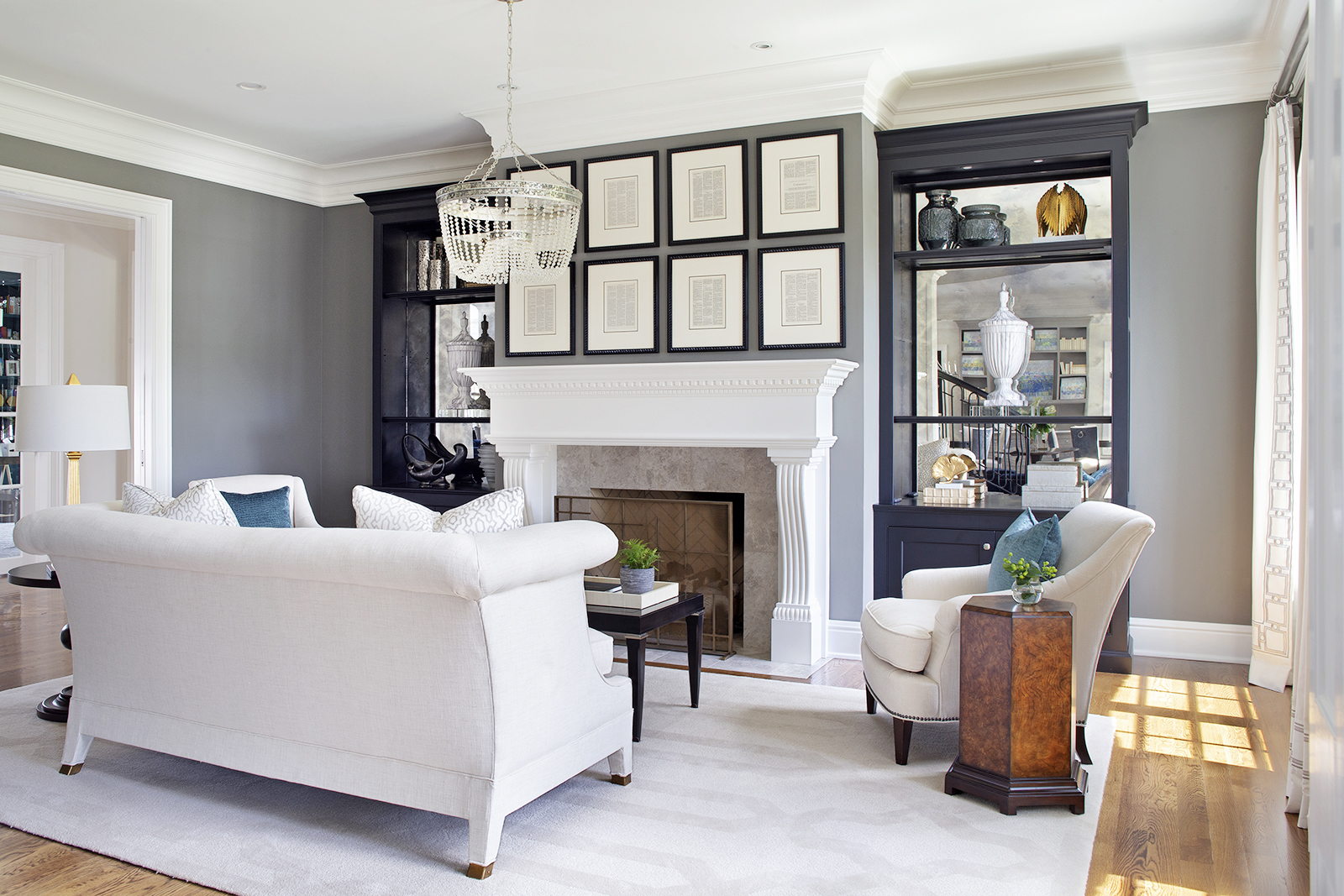 Layer, Layer, Layer!
To "layer" an accessory means to place it in front of, behind, on top of, or next to another accessory. This technique creates nuance and visual depth.
Not every item needs to be layered, however! Try to find a balance of larger items that can stand on their own, and smaller pieces that can be layered.
Again, this step can take a few tries to get right. Don't be discouraged! Practice makes perfect.
Bookcase styling, like any interior design discipline, becomes easy when you break it down into steps.
If you'd love to learn the design formulas and strategies that the pros use to quickly and easily transform any bookcase…not to mention your entire home using accessories, check out my online home decorating course, Design CPR: Creating Perfect Rooms with Accessories.
My students absolutely love it because in it, I reveal how to transform ANY room in ANY style on ANY budget in under 30 days or less! Learn more here 😊