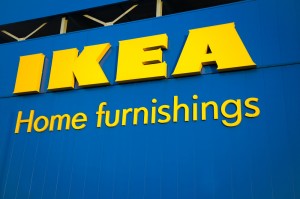 Have you heard about IKEA's bold and savvy furniture marketing initiative? Stupendous!
They helped IKEA consumers in Norway to advertise and resell their used IKEA furniture. 50 sellers ultimately were chosen. Sellers were required to post photos of their furnishings, and IKEA – a la Craigslist – advertised both the sellers' items and contact information using everything from broadcast to print to on-line to bill board advertising. Products for sale were posted on IKEA's Facebook page but on Sundays only. The whole 8 week campaign was run like a Sunday flea market, open to transaction only on Sundays during the designated market time frame. At "closing time," products were taken off the page. All 50 products successfully sold.
What a bold marketing move by IKEA. The campaign was a clear move to support sustainability by endorsing recycling rather than discarding old furnishings. But, beyond this earth friendly stance, there was clever advertising at hand. At the same time that the masterful marketing drove a sustainable message, it also drove traffic to IKEA. IKEA sales were reported to have increased during the test campaign. Heck, I'm even blogging about IKEA furniture – never used a stick of it in a design project before. Now, I just might.
Talk about being Wise in Design (and business). How do you say Bravo in Swedish?
If you could sell any item in your home, what would it be and how much do you think it's worth?
About Donna Hoffman, The Interior Design Advocate™

Donna is a former top QVC Show Host and now one of the country's foremost consumer advocates in interior design in addition to being an award winning designer herself. "I help people avoid wasting big dollars and unnecessary frustration when  furnishing and decorating their home by offering clear strategies for finding the right products, professionals,  contractors and services." The results are that people get what they want, spend smart, eliminate the stress and get that beautiful home of their dreams. Known as The Interior Design Advocate™, Donna is here as your advocate, making sure you get wise in design so you can get what you want.