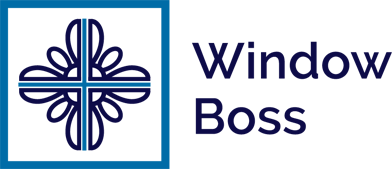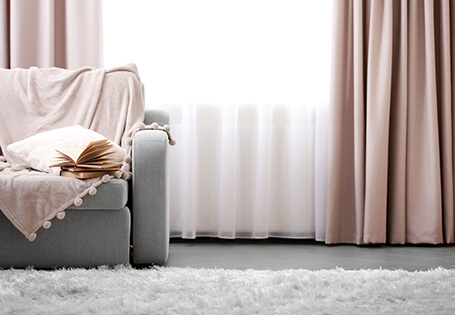 "Windows are challenging!" Do you ever look at your windows and feel frustrated because you KNOW your window treatments need help, yet you feel stuck about what's the best move? Or where to start?
Do you ever struggle with picking out Pinterest-pretty treatments on a shoestring budget or making the right decision with semi-custom or custom treatments? Ever wish you felt completely confident deciding between shades, blinds, plantation shutters, curtains or drapery…or maybe layering a combo?
Maybe you're one of the millions wrestling with a few unusual windows, or a whole room with a tricky window challenge, or just wrestling with an open concept?
Even the smartest design enthusiasts struggle with window treatments and making the right decisions to add perfect beauty and function so that your window treatments do what they're supposed to do: Make your spaces LOOK and FEEL AMAZING!
The truth is, window treatments can be overwhelming. There's so much to choose from.
Our Window Boss online course demystifies the process of choosing and designing your most PERfect window treatment, within any design style or budget. It reveals Donna's game-changing and foolproof system.
Window Boss's engaging videos and workbook arm you with an eye-opening-yet easy technique so you never get frustrated (or overwhelmed) when it comes to PERfect window treatments – from open concept to contained spaces. We'll even design your first room of window treatments together! You WILL have your own project plan by the end of your last video!
From readymades to semi-custom to custom, we empower you with unshakeable confidence and know-how. The Window Boss course gives you exclusive access to our results-driven videos, PLUS bonus cheat sheets, shortcuts, and access to our private Facebook page reserved only for Window Boss users!
Here's What's Inside The Window Boss
Wish you knew how to plan and select the PERfect window treatments? Need know-how and confidence? Girlfriend! With this fun and binge-worthy online course, you'll discover my simple-no-fail method to plan and select perfect window treatments LIKE A BOSS! From ready-mades, semi-custom, and custom; from shades, blinds, panels, and more; and across any design style or budget, I make it a snap! You'll be amazed…
5-Focused Video Modules
Our videos and worksheets provide you with
Donna Hoffman! This was such an incredible course!! I learned so much that it's too much to list. SO you taught a very much beginner in window treatments and now I consider myself able to conquer the task! I feel totally capable, from planning to carrying it through to completion…which makes me very happy!

Amazing job bringing together all the details. Thank you so much!

– Meredith Ann W.

The difference between Hoffman and DIY videos, blogs, etc. is that she isn't imposing her personal style or touting the value of shiplap. Pinterest and Instagram are great ways to discover specific styles, but Hoffman's courses are about what to do.

– Forbes magazine

Donna! There were so many AH—HA moments! How to measure to get fullness even in ready-mades, your method for using my own room pictures to create the PERFECT plan, how patterns repeat and are so different in different treatments and drapery folds, how different fabrics will hang, what to consider for 1 and 2 story rooms. SO packed with great information. This is an amazing course!!! Thank you for taking care of us who are non-professionals but share your love of design!

– Joyce R.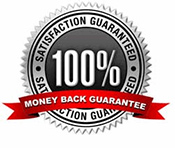 The Interior Design Advocate™ team is 100% confident that you will love our product. That's why we offer a no-questions asked, full money-back guarantee if you're not fully satisfied. Just email us within 30 days of purchase and we'll issue a full refund using the Customer Service form.