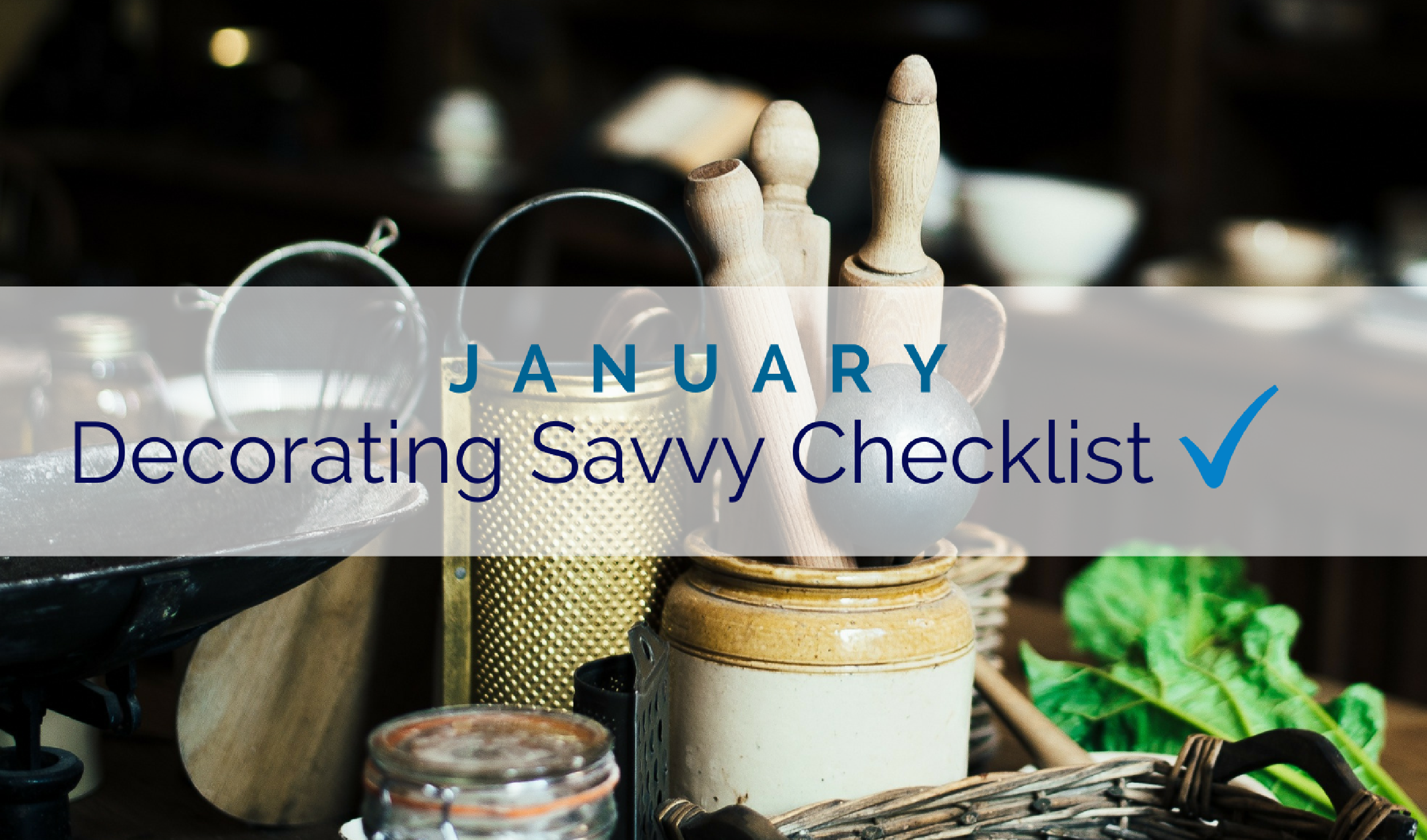 When it comes to creating your most beautiful home and life, results don't happen overnight! It can take many small steps to achieve the result you want. To keep you motivated on your quest for your dream home I love to send a monthly checklist of both small and large actions really make a difference in your nest and life. So without further ado…enjoy our first 2017 Decorating Savvy Checklist!
Time to take down and store holiday décor. Make notes of broken, tired, or missing items that need to be replaced this coming October.
Want to keep the holiday cheer going a little longer? Leave a few evergreen branches in a container or a string of white twinkle lights on a shelf to ward off the post-holiday blues.
Since the last two months have been all about family, plan a cozy night in to reconnect with your other half or a few close friends. Nothing fussy! Add candles and a bottle of wine…you already have your re-jiggered holiday greens.
Get your kitchen and pantry off to a healthy, fresh start. Time to deep clean. Toss expired food, toss triplicate utensils cramming drawers and buy a fabulous new fruit bowl to put healthy options front and center!
Design Timing Alert: Want a project completed by April? Now's the time to start!
Small, savvy changes bring great rewards. Pick even just 1 of the ideas above to get moving…and watch wonderful things happen at your place!