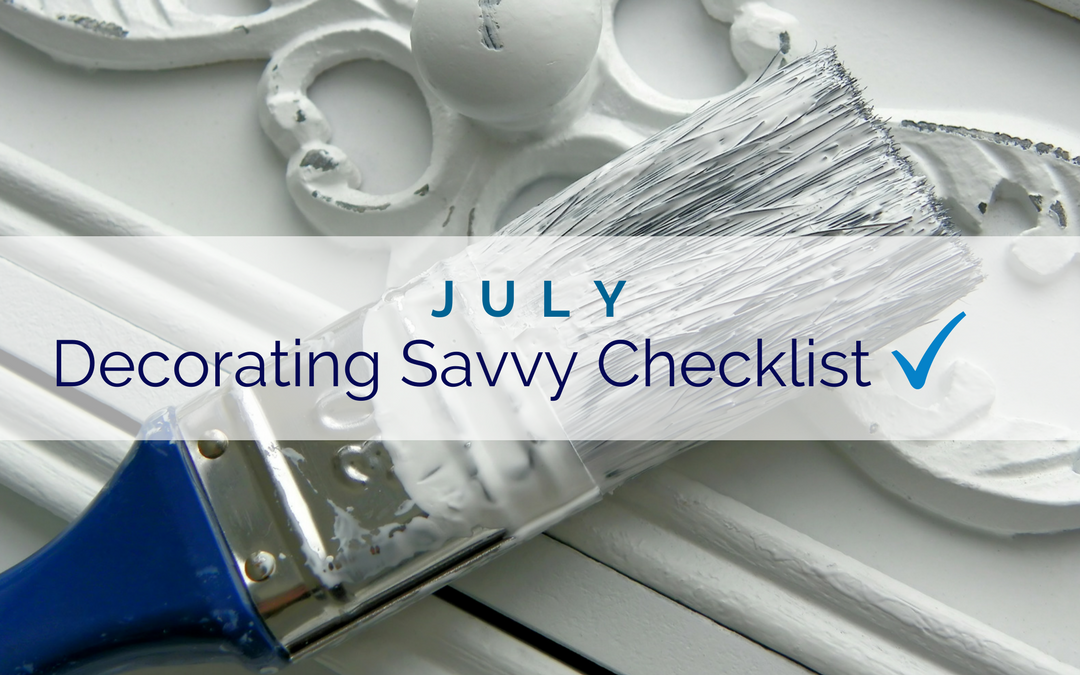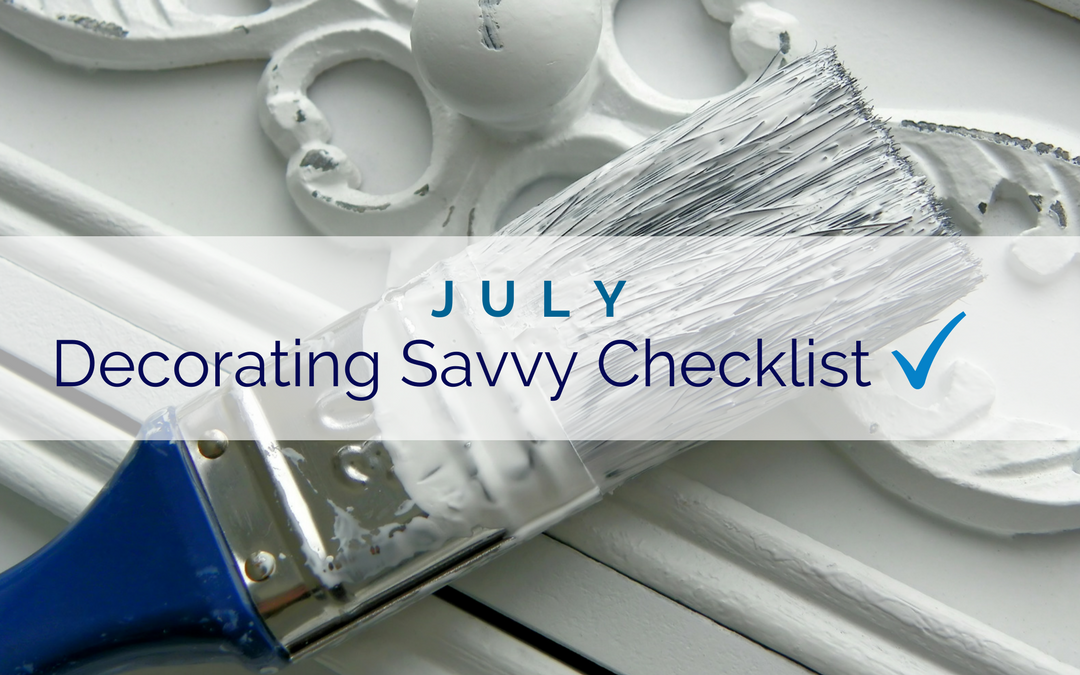 I love the feeling of accomplishment I get after crossing something off of my to do list. Sometimes, I'll write down a task that I've already completed, just so I can cross it off!
To get the same positive, productive vibes going in your own home, check out this month's Decorating Savvy Checklist! Select even just one of the actions below to make immediate improvements to your nest and life!
Pick an old piece of furniture in your house to repaint. Go with high-gloss white or black for a crisp, chic look OR select a bright accent color to create a fun statement piece!
Clean your mirrors! Dust off the frame, then spray cleaner onto a microfiber cloth and wipe the mirror top to bottom to remove built up dust and grime.
Try adding a new framed mirror in a great size or shape above a dresser or chest to bring more light and space into a room.
If you can't afford an entire bathroom renovation replace old towels, update light fixtures, repaint, or add fun new wallpaper to refresh the space without breaking the bank! (Be sure to check that your wallpaper is rated for water locations!)
Decorating Timing Alert! Pick and plan any decorating project you need completed by Thanksgiving/Christmas. Now's the time to start or you'll miss the mark!
Small, savvy changes bring great rewards. Pick even just 1 of the ideas above, to get moving…and watch wonderful things happen at your place!