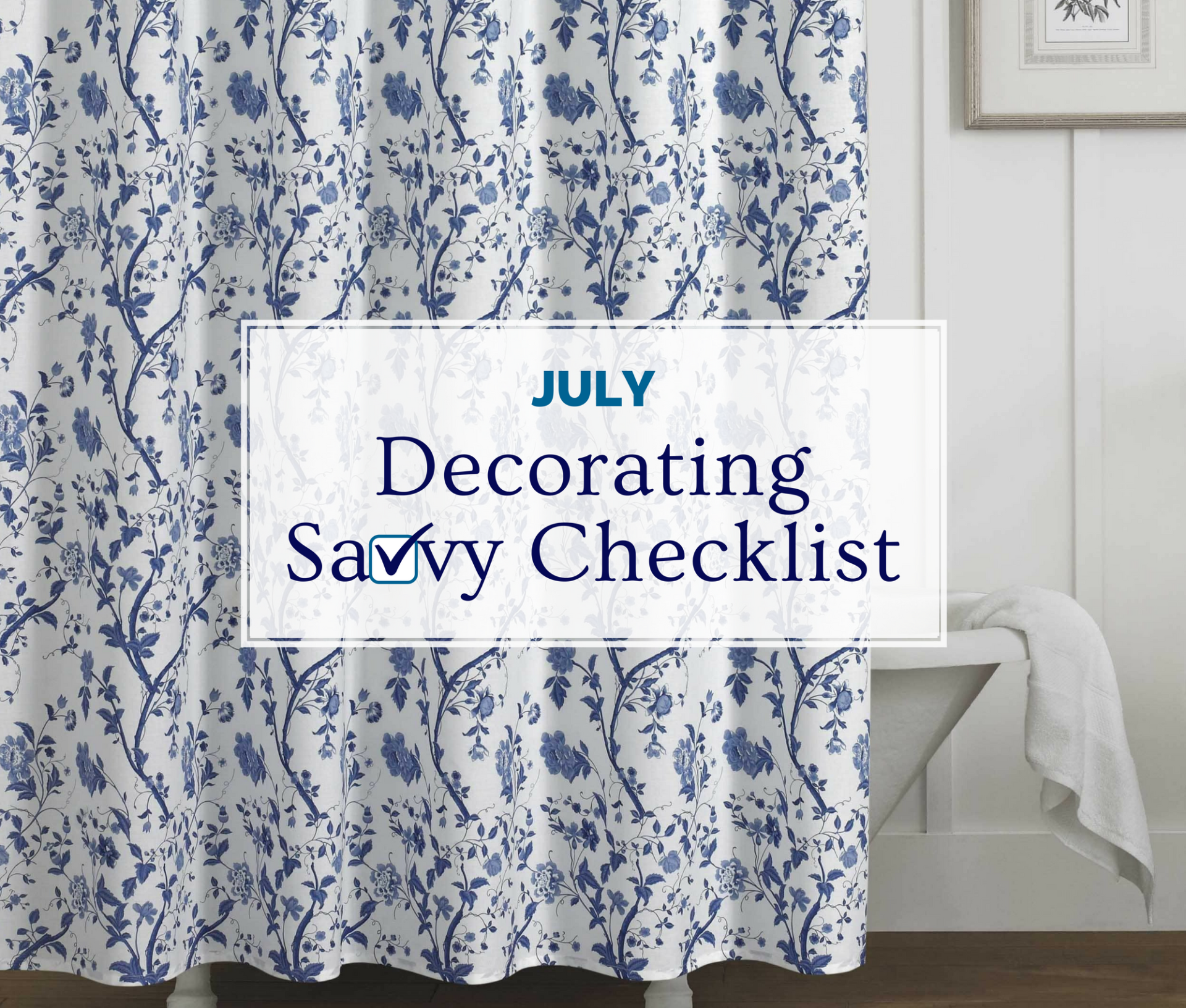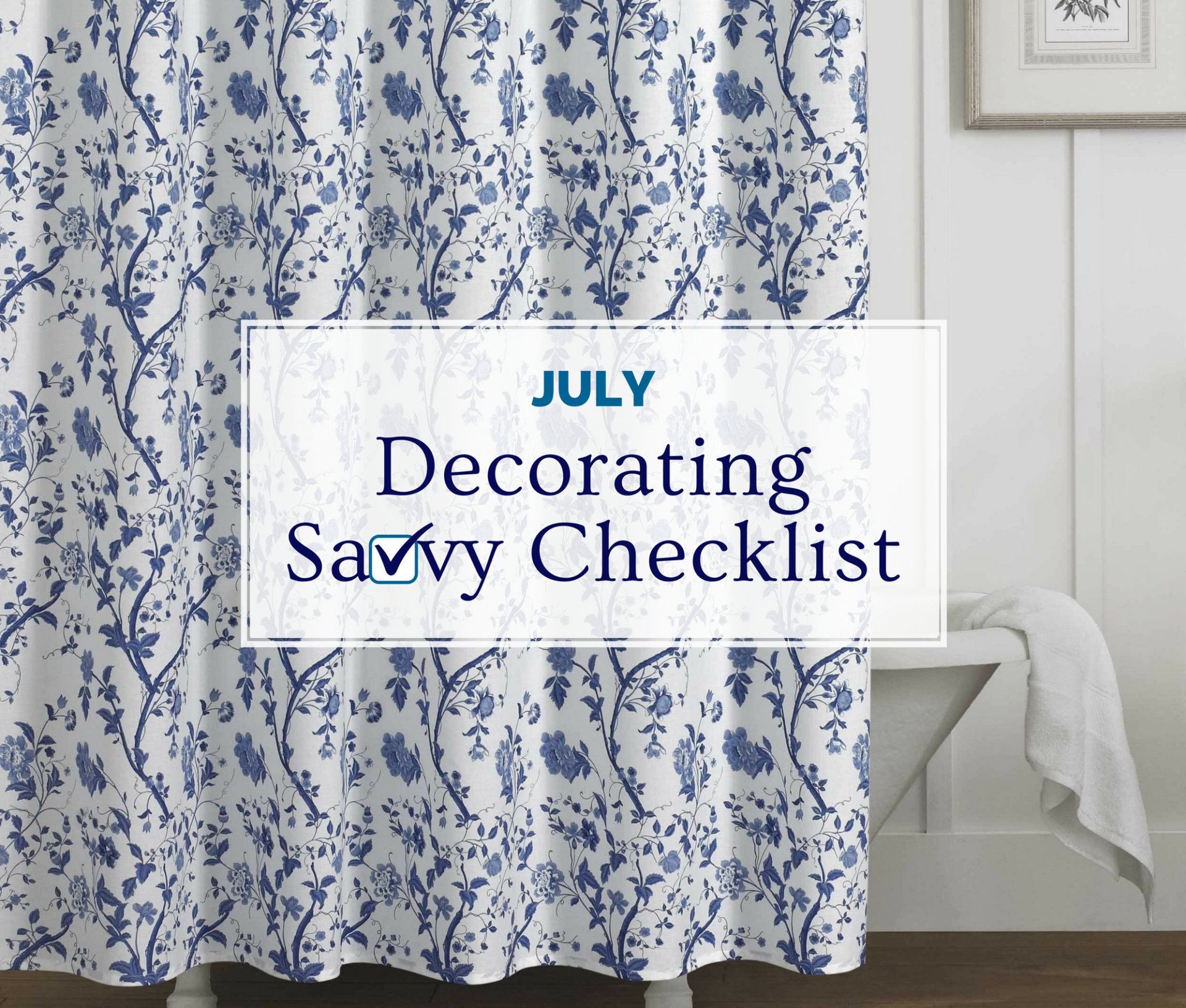 Summer is here and it's a doozy! If for some reason you aren't sitting by a pool with a cold drink in hand, get some positive, productive vibes going in your home with this month's Decorating Savvy Checklist! Select even just one of the actions below to make immediate improvements to your nest and life.
Raise your existing curtain rods all the way to your ceiling and purchase new floor-length draperies. This is one of our all-time favorite tricks for making a room feel larger and more elegant.
Can't afford a full or even partial bathroom redo? Remove and replace old, cracked caulk for an instant refresher.
While you're in the bathroom, replace your shower curtain and towels for an easy and inexpensive facelift!
Whip your garage into shape by installing a wall of pegboard. It will allow you to store your tools and equipment in a place that's easily accessible without the danger of having them underfoot.
Decorating Timing Alert! Pick and plan any decorating project you need completed by Thanksgiving/Christmas. Now's the time to start or you'll miss the mark!
Small, savvy changes bring great rewards. Pick even just 1 of the ideas above to get moving…and watch wonderful things happen at your place!