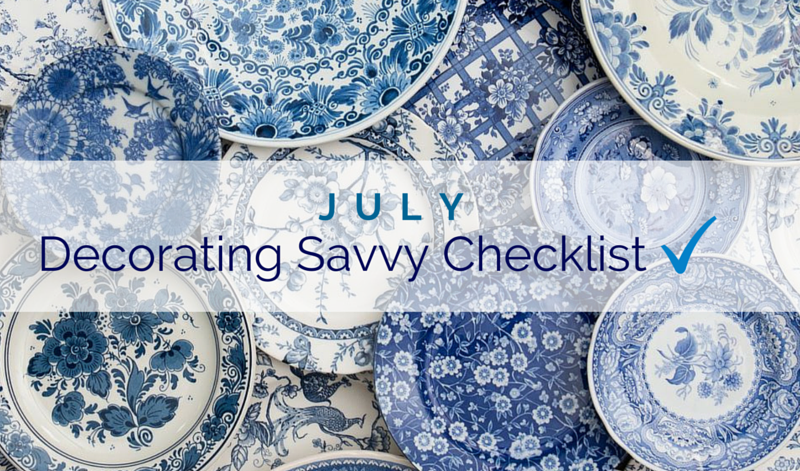 You've gotta love a good To-Do List. They make life easier as they point the way and remind you of the small steps you can take to accomplish and improve…something.
To help you create that great-looking home and life you're after, each month I provide a month-appropriate Decorating Savvy Checklist. Select even one of the actions you can take THIS month to make immediate improvements to your nest and life!
Plan a mid-summer barbeque or outdoor late afternoon tea; menu plan now and get the e-vites out next week!
Bring in flowers from the garden and make as many bouquets as you can so you can get one in each room, but use varied containers and sizes: juice glasses, shot glasses (for a tiny bud!), vases, footed bowls, soup terrines and pitchers.
Paint your outdoor furniture to refresh it.
Pick and plan any decorating project you absolutely need completed by Thanksgiving/Christmas. Now's the time to start! Workrooms and furniture manufacturers do take rolling summer shutdowns.
Hit a flea market to find some vintage china to use as is, or hang as an artwork plate wall!
As ever, even small but savvy changes bring great rewards. Pick just 1 of the ideas above to get moving…and watch wonderful things happen at your place!