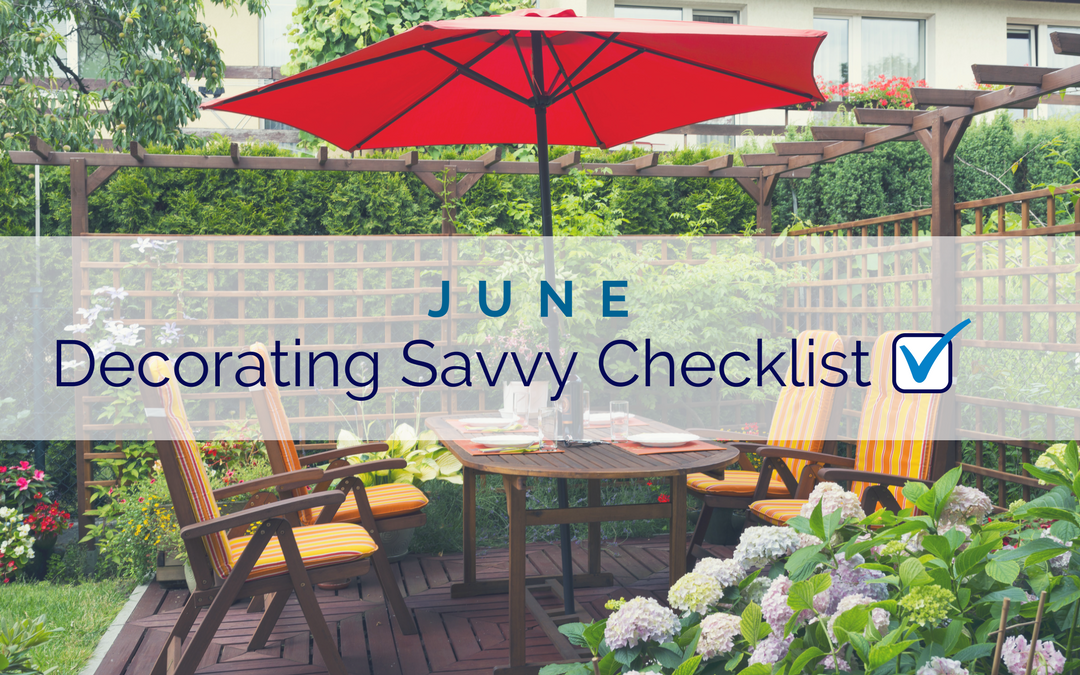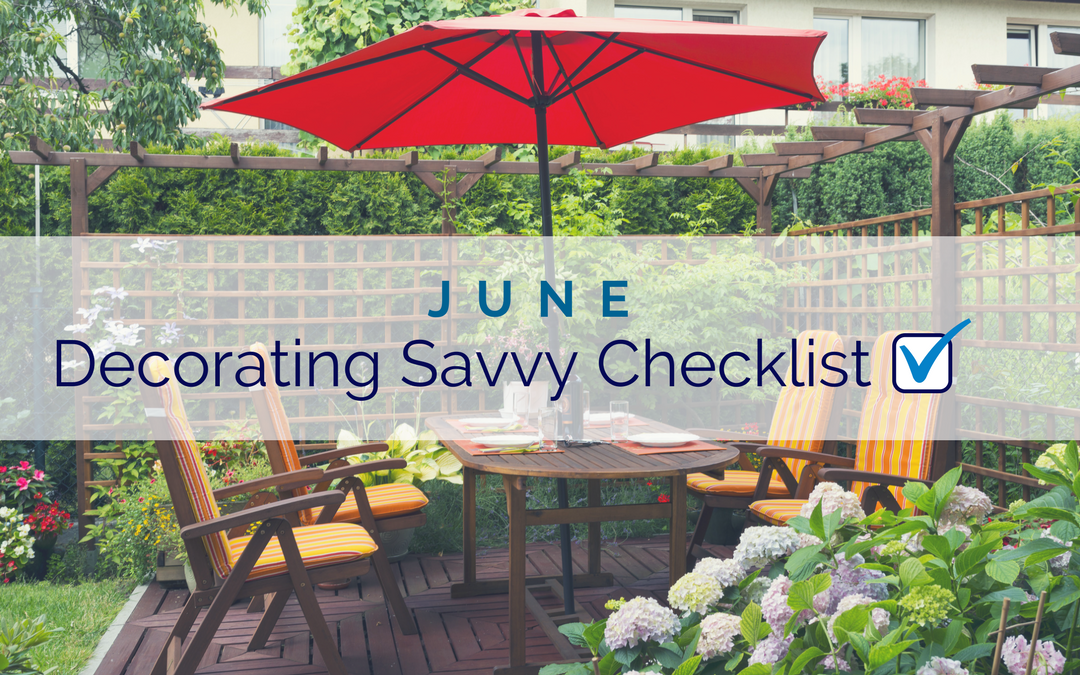 Did you know that lists have been known to boost creativity? Sign me up! It's true. By writing down the small steps you're freeing up your mind to focus on the bigger picture!
To help get your creative juices flowing, enjoy this month's Decorating Savvy Checklist! Select even just one of the actions below to make immediate improvements to your nest and life.
As the weather heats up, make outdoor time more enjoyable by adding shade to your backyard with a new umbrella or awning.
Splurge on beautiful new outdoor dinner and serving ware and vow to enjoy using for dinner least every weekend of the summer so it's a design gift you'll use often.
Prep for impromptu summer gatherings by stocking up on beverages, snacks, and other party supplies now.
Liven up a monochromatic space by adding a few new accessories in a fun accent color! Think beyond throws and toss pillows. Think about ceramics, trays, pottery or decorative boxes in a great accent color..
Design Timing Alert! This is the month to start to plan and work on any major design project that must be completed by Halloween.
Small, savvy changes bring great rewards. Pick even just 1 of the ideas above, to get moving… and watch wonderful things happen at your place!