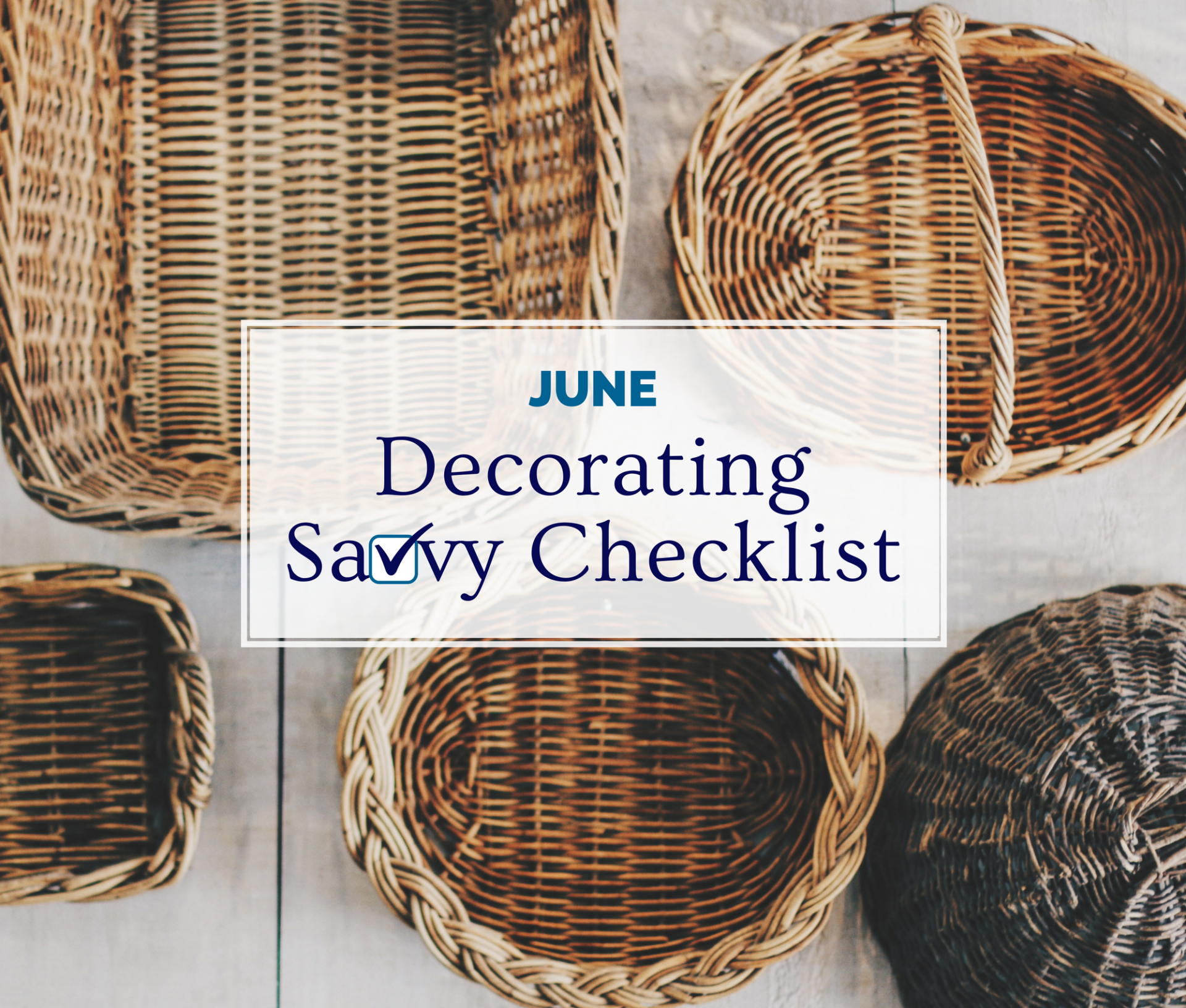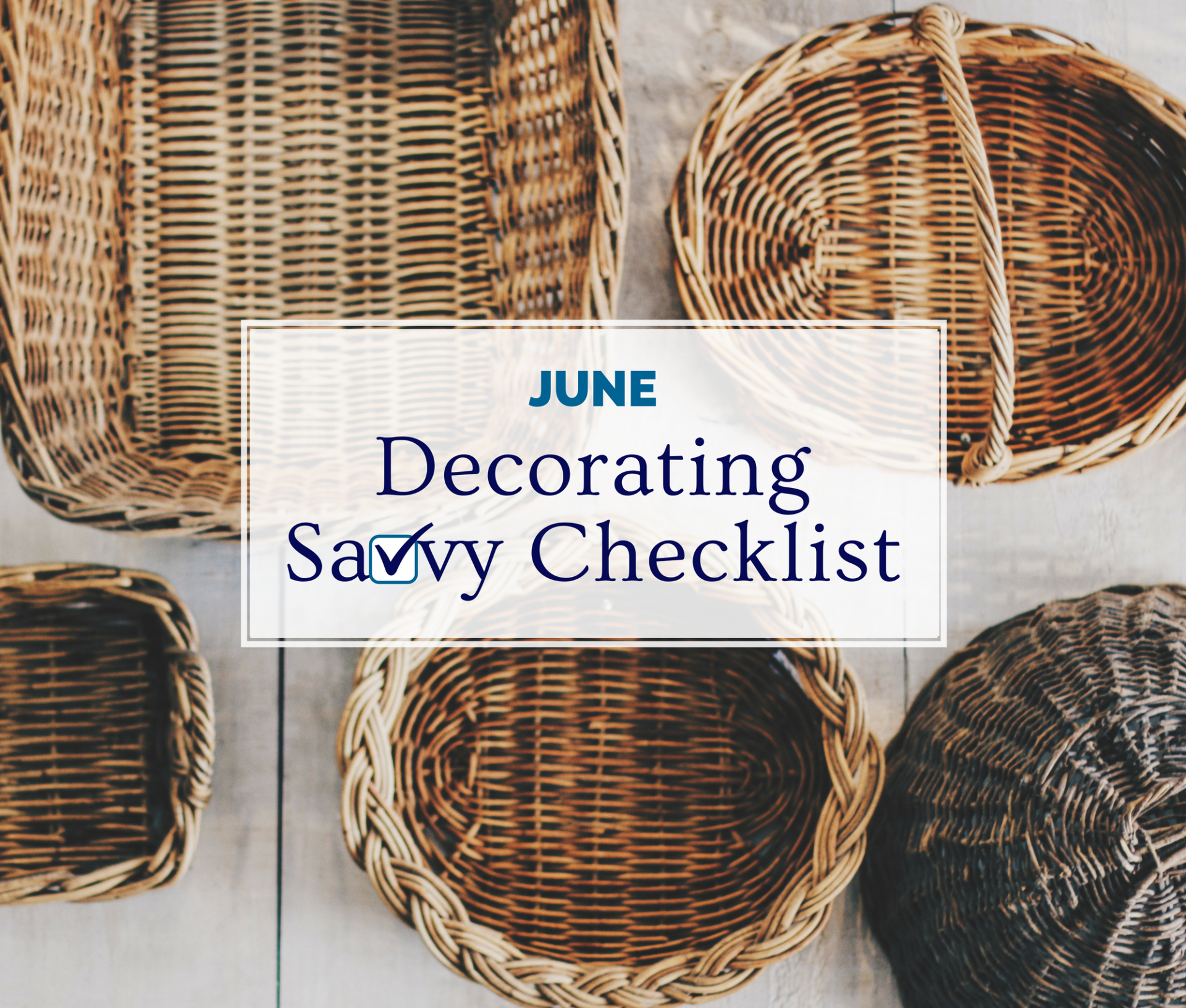 Did you know that lists have been known to boost creativity?  Sign me up!  It's true.  By writing down the small steps, you're freeing up your mind to focus on the bigger picture!
To help get your creative juices flowing, enjoy this month's Decorating Savvy Checklist! Select even just one of the actions below to make immediate improvements to your nest and life.
Prep for summer BBQ's by giving your grill a deep clean. Disconnect the gas and remove burners, grates, and drip trays to give them a nice long soak in warm, soapy water.
Freshen up your bedroom with a new headboard. Can afford to buy new? Paint or refinish the one you already own, or, use fun fabric to make your own upholstered headboard.
Enhance any room by maximizing natural light. Clean your windows inside AND out by using spray and a lint-free cloth to wipe off dust and grime. Rooms look prettier – truly – with crystal clear windows!
Give shelves an updated, organized look by adding decorative baskets! Purchase wire baskets for a clean, contemporary look or go woven for a homier feel.
Design Timing Alert! This is the month to start to plan and work on any major design project that must be completed by Halloween.
Small, savvy changes bring great rewards. Pick even just 1 of the ideas above, to get moving…and watch wonderful things happen at your place!