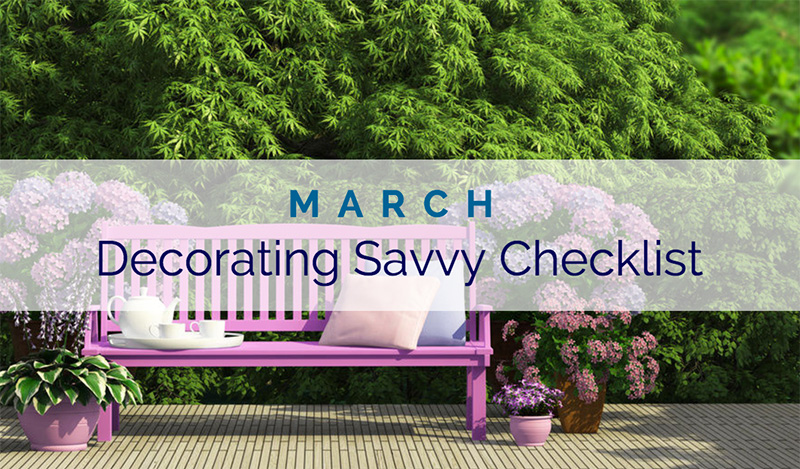 One of my favorite things about lists is that they hold me accountable to the things I want to accomplish. Just the simple act of writing down a task makes me twice as likely to actually get it done!
To help you get a few steps closer to that great-looking home you're after, enjoy this month's Decorating Savvy Checklist!
Start spring off right with a new piece of outdoor furniture! If you can't afford something new, paint or stain an item that you already have.
On the first warm day of spring, open up your windows to circulate fresh air into your home. Fresh air is beneficial to both your house and your health!
Treat yourself to spring blooms! Fresh flowers are plentiful and inexpensive this month, so keep an eye out for bargains and fill 2 containers – one for the kitchen and one for your desk. No more winter blues.
Design Timing Alert!  Now's the time to start any design project that must be completed by June.
Small, savvy changes bring great rewards. Pick even just 1 of the ideas above to get moving…and watch wonderful things happen at your place!