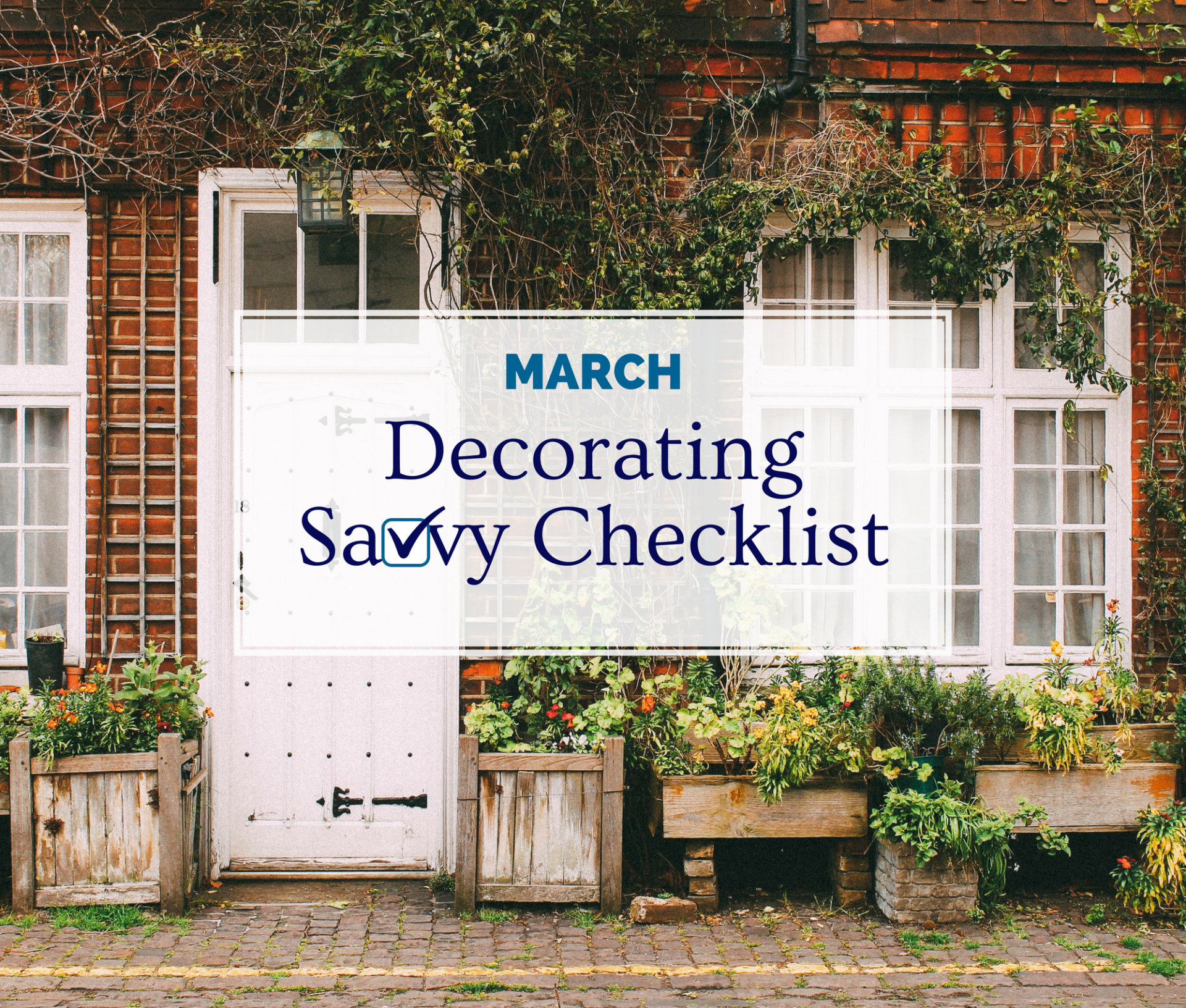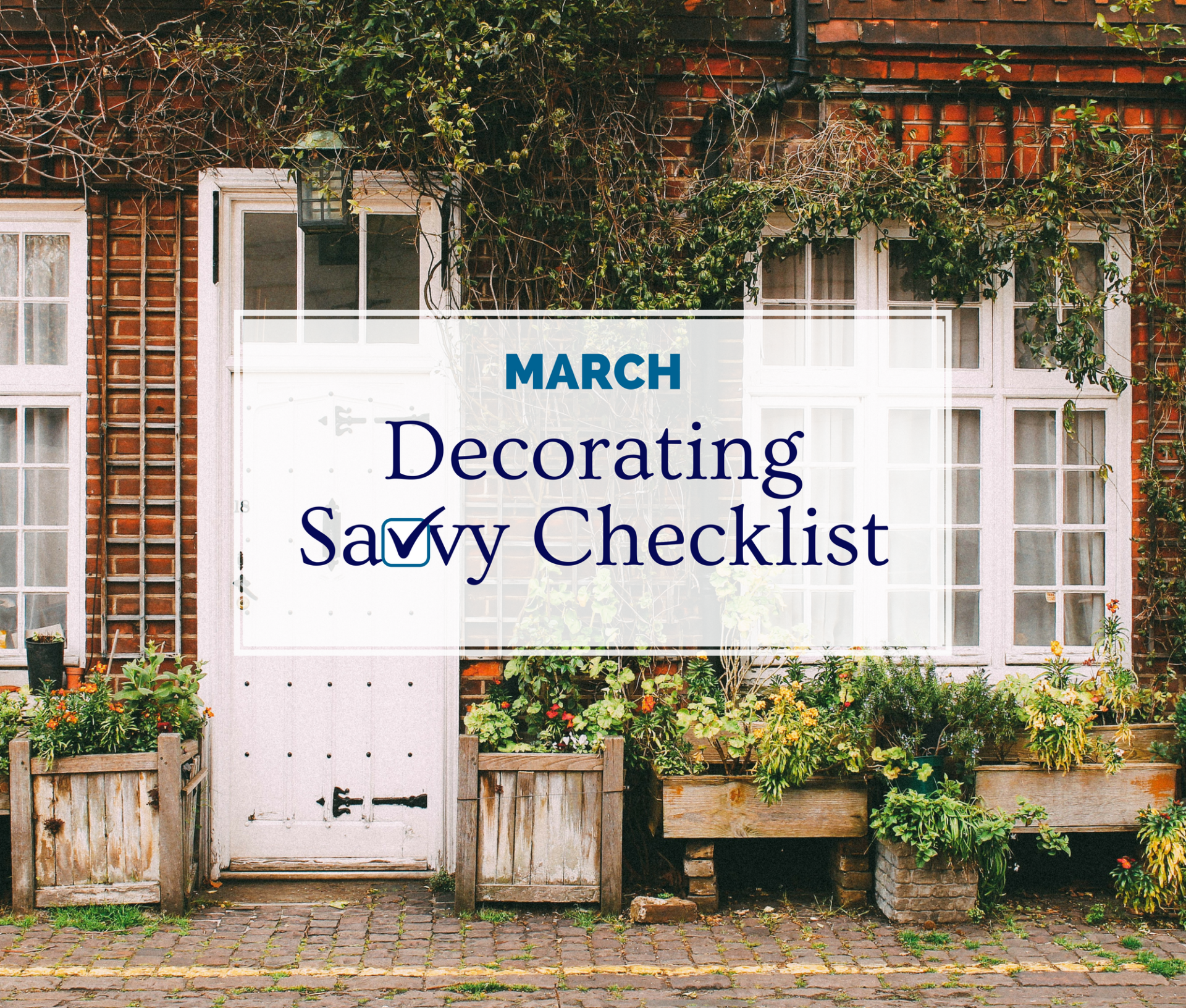 One of my favorite things about lists is that they hold me accountable to the things I want to accomplish. Just the simple act of writing down a task makes me twice as likely to actually get it done!
To help you get a few steps closer to that great-looking home you're after, enjoy this month's Decorating Savvy Checklist!
As you put away your bulky winter blankets and clothing, take a step farther by going through your books, knickknacks, and accessories to see if there is anything you can donate or toss. Decluttering your space is an easy way to make it feel more open and spacious.
When was the last time you cleaned your light fixtures? All it takes is a duster and a damp cloth to remove dirt and grime, maximize light, get your fixtures looking all shiny and new.
On the first warm day of spring, open up your windows to circulate fresh air into your home. Fresh air is beneficial to both your house and your health!
Show your front porch some TLC by sweeping and mopping the floor, dusting for cobwebs, laundering cushions, and replacing your welcome mat. You never get a second chance at a first impression!
Design Timing Alert! Now's the time to start any design project that must be completed by June.
Small, savvy changes bring great rewards. Pick even just 1 of the ideas above to get moving…and watch wonderful things happen at your place!