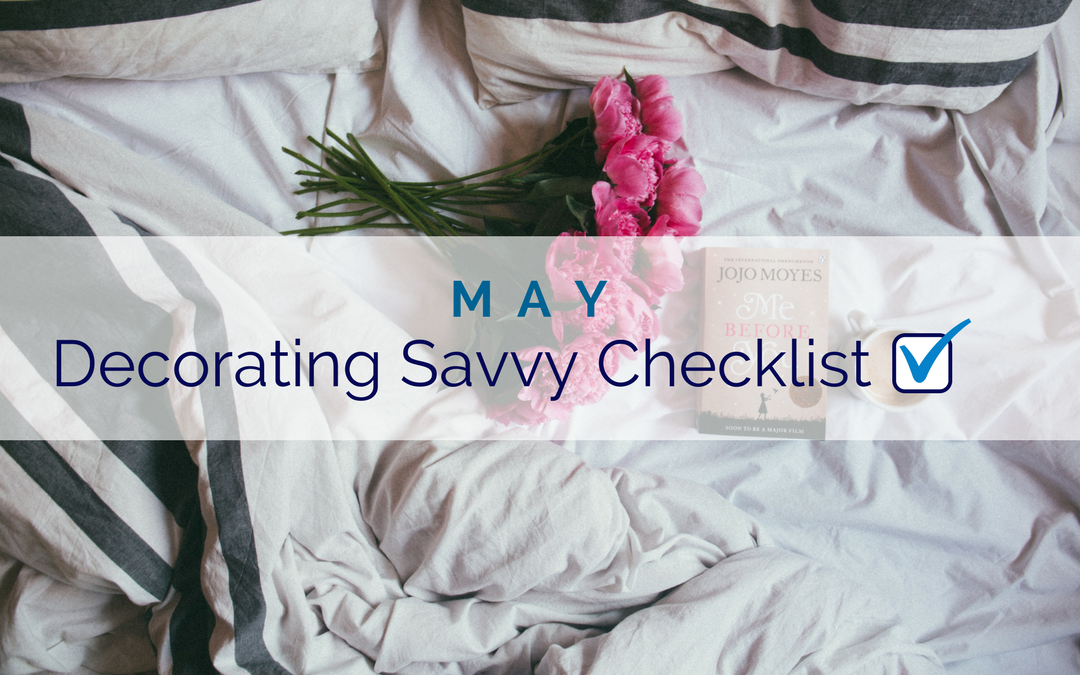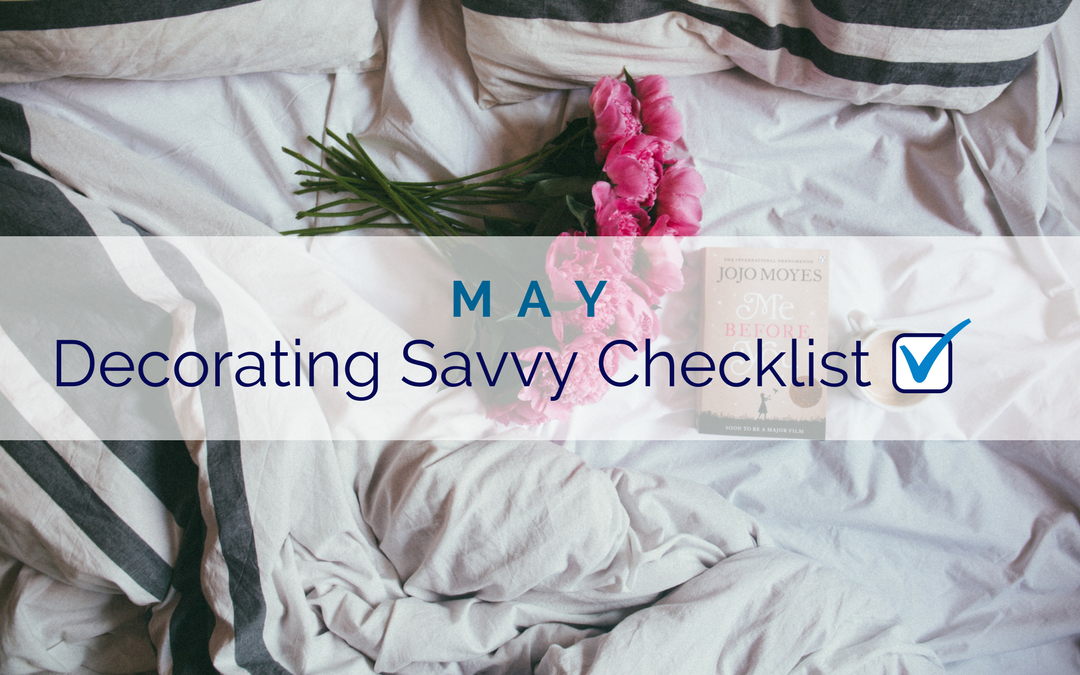 On stressful days, my to do list helps keep me on track and out of the loony bin! Feeling overwhelmed? Declutter your design brain by getting ideas out of your head and onto a page.
To help ease your mind and get you a few steps closer to that great-looking home you're after, enjoy this month's Decorating Savvy Checklist!
Spring clean bedrooms by rotating mattresses and swapping out heavy duvets for lighter weight bedding. Dust surfaces and clear clutter from nightstands for an instant refresher.
Update the lampshades on your existing bedside lamps – or spring for new ones entirely
Go accessory shopping in your own home; Move décor from room to room or bring some old family heirlooms down from the attic. You'll be amazed to see how different items look in their new location!
Maximize natural light by cleaning your windows inside AND out! Use spray and a lint-free cloth to wipe off dust and grime, then rub away streaks with a crumpled newspaper. Rooms look prettier – truly – with crystal clear windows!
Pick and plan any design project you need completed by end of summer…plan to lose some focus in July and August, so starting now counts!
Small, savvy changes bring great rewards. Pick even just 1 of the ideas above to get moving…and watch wonderful things happen at your place!