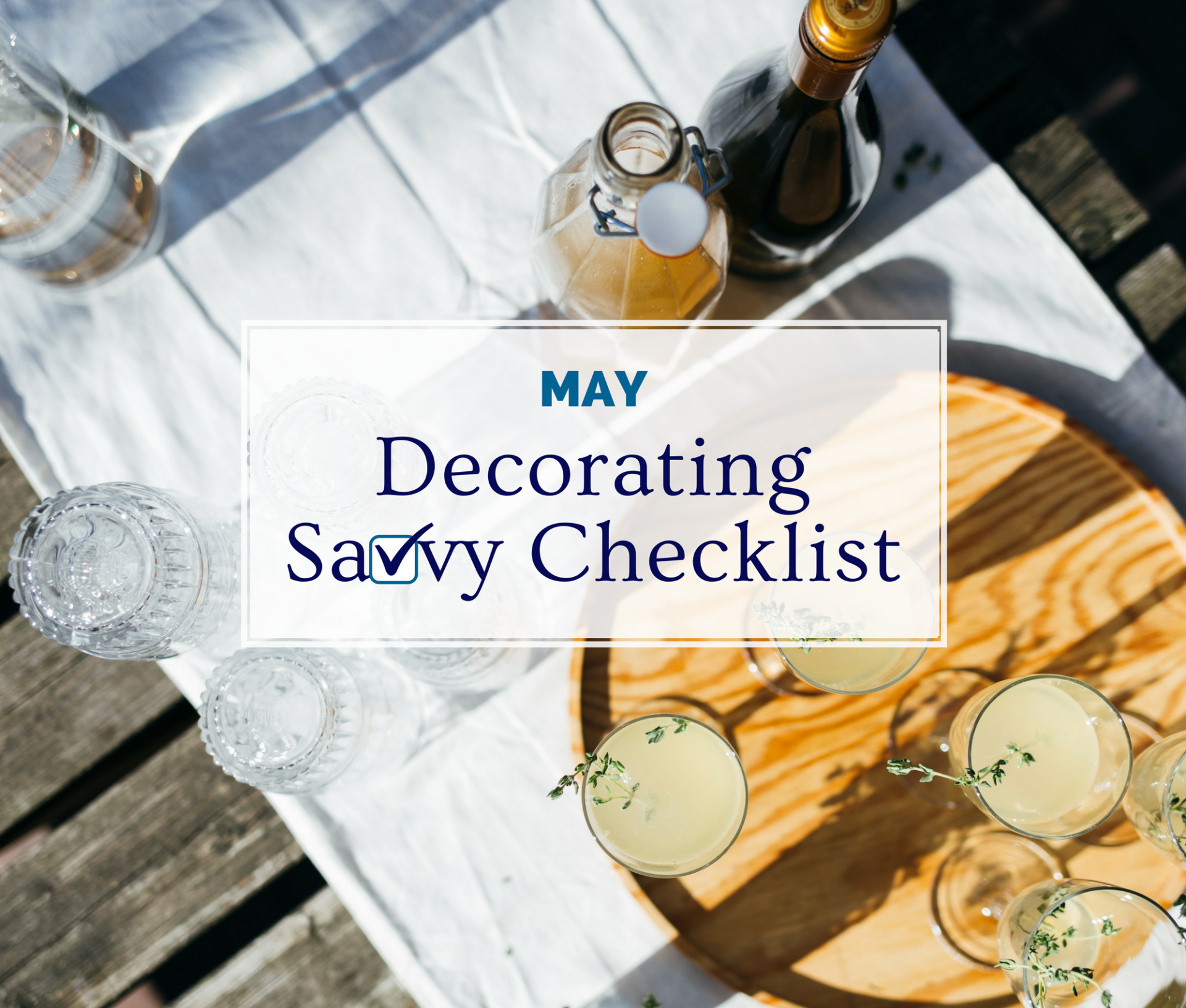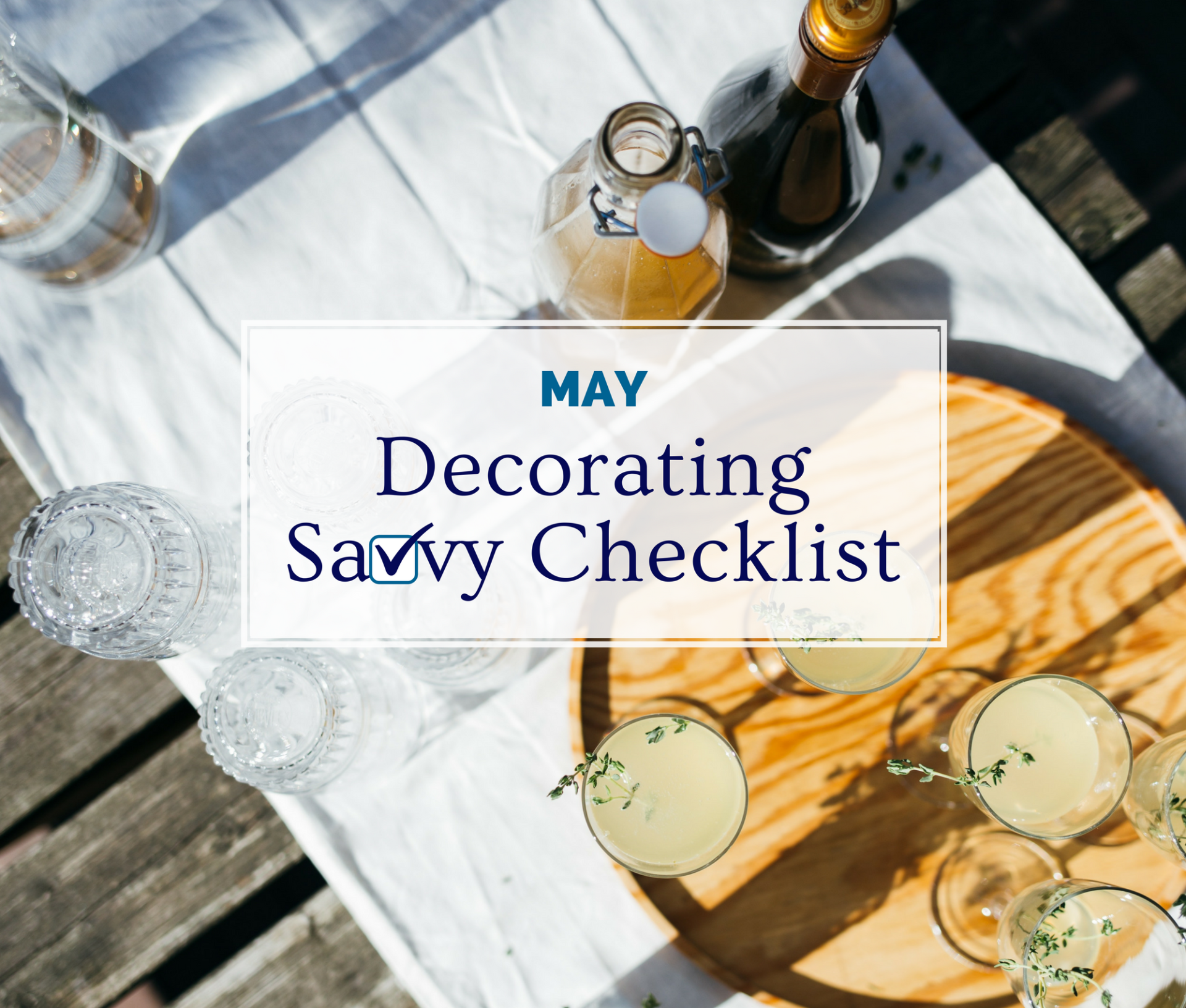 Summer is almost here! Rather than sitting around daydreaming about your upcoming vacation – although that's very tempting – try sprucing up your home using this month's Decorating Savvy Checklist!  Select even just one of the actions below to make immediate improvements to your nest and life.
Spruce up your front door with a fresh coat of paint or a shiny new knocker. While you're at it, make sure your doorbell is working properly – no one likes to be ignored!
Update old picture frames with a quick coat of spray paint – go classic black, metallic, or step out with a bold accent color.
Liven up a monochromatic space by adding a few new accessories in a fun accent color!  Think beyond throws and toss pillows. Think about ceramics, pottery or decorative boxes in a great accent color.
Purchase a beautiful new tray to make outdoor entertaining a cinch. While you're at it, assess your outdoor serving ware from last year and toss and replace any damaged pieces.
Treat yourself to spring blooms! Fresh flowers are plentiful and inexpensive this month, so keep an eye out for bargains and fill 2 containers – one for the kitchen and one for your desk.
Small, savvy changes bring great rewards. Pick even just 1 of the ideas above to get moving…and watch wonderful things happen at your place!