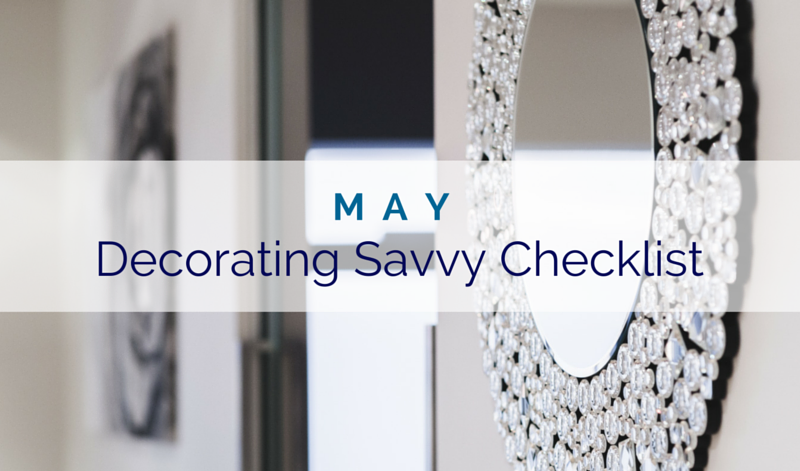 List lovers, take note: Every expert "manifester" and high achiever will tell you that lists play a big role in getting goals identified and into action. I live by the list! (I'm very forgetful….maybe that's why??)
To help you create that great-looking home and life you're after, each month I provide a month-appropriate Decorating Savvy Checklist. Select even one of the actions you can take THIS month to make immediate improvements to your nest and life!
Open the blinds! Throw open the windows for fresh air in every room.
Find someplace to add an oversized mirror or wall mirror: it'll feel like another window and immediately make a room look and feel larger.
Throw away any old, faded and tattered bath and hand towels. Replace with 2 new sets: one in the same style & color….and 1 in a new-idea-color!
Ditto on the sheets in your master bedroom or guestroom.
Purchase lavender scented linen or room spray to freshen up the room scent in the private restorative areas of your home.
As ever Design Lovers, savvy changes bring great rewards. Pick even just 1 of the ideas above to get moving…and watch wonderful things happen at your place!