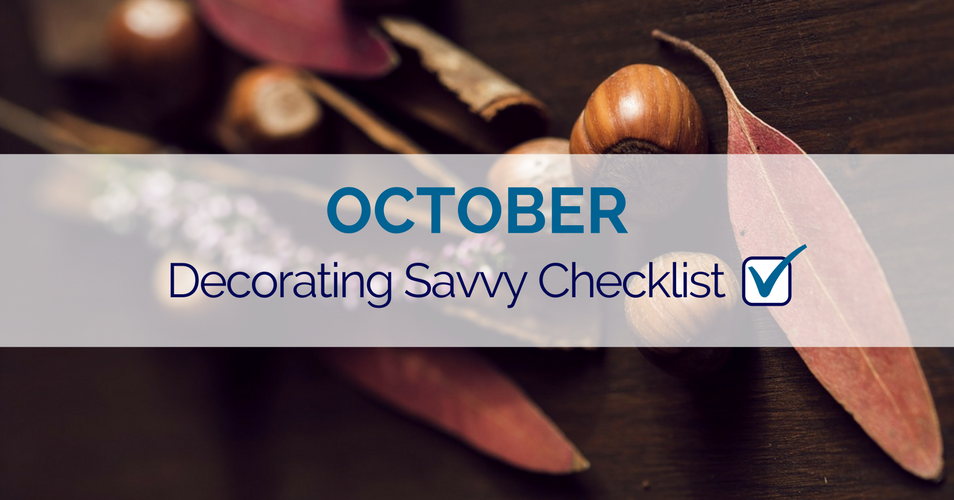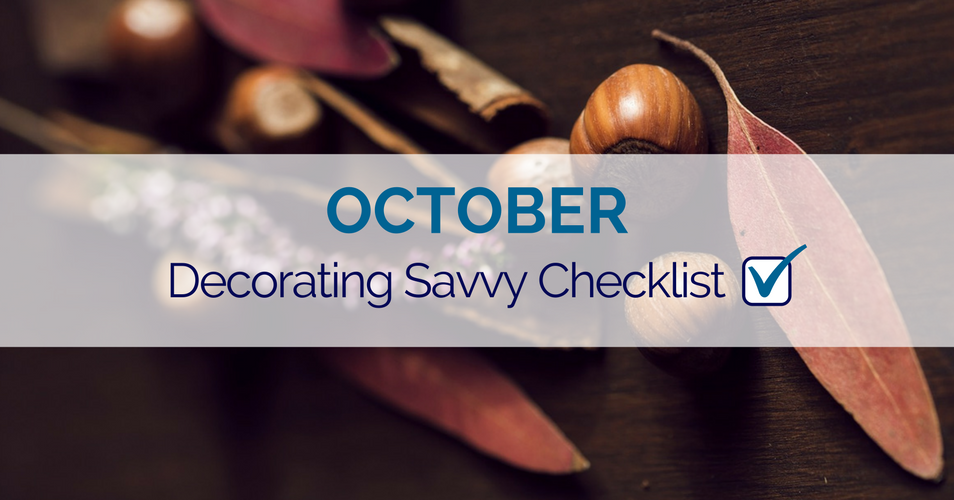 OK…it's crunch time in the design world! Everyone on the pro side is working to complete projects that started over the summer. So although you may not have time to tackle a major project right now, select even just one of the actions on this month's Decorating Savvy Checklist to make immediate improvements to your nest and life!
Hosting this holiday season? Relieve last-minute pressure by tackling tasks in advance such as cleaning linens or purchasing party supplies.
Prep for holiday guests by sprucing up the guest room. A new set of bedding and a few pieces of art, even from a low cost retailer or catalog is an easy way to add oomph without denting your wallet!
Maximize storage in your Foyer with new wall hooks and a few decorative baskets to handle winter coats, mittens, and boots.
Keep your fall decorating simple and fresh! Pick up an array of colorful gourds, create rustic arrangements with fallen branches, or fill glass vases with pinecones or shelled nuts.
Buy new pillar candles and some new candle holders. Toss old, half burned candles and start afresh. Resolve to treat yourself to some candle glow every Friday evening this month while you prepare and eat dinner.
Time to replace all broken holiday decorations you put your list this past January!
Small, savvy changes bring great rewards. Pick even just 1 of the ideas above, to get moving…and watch wonderful things happen at your place!