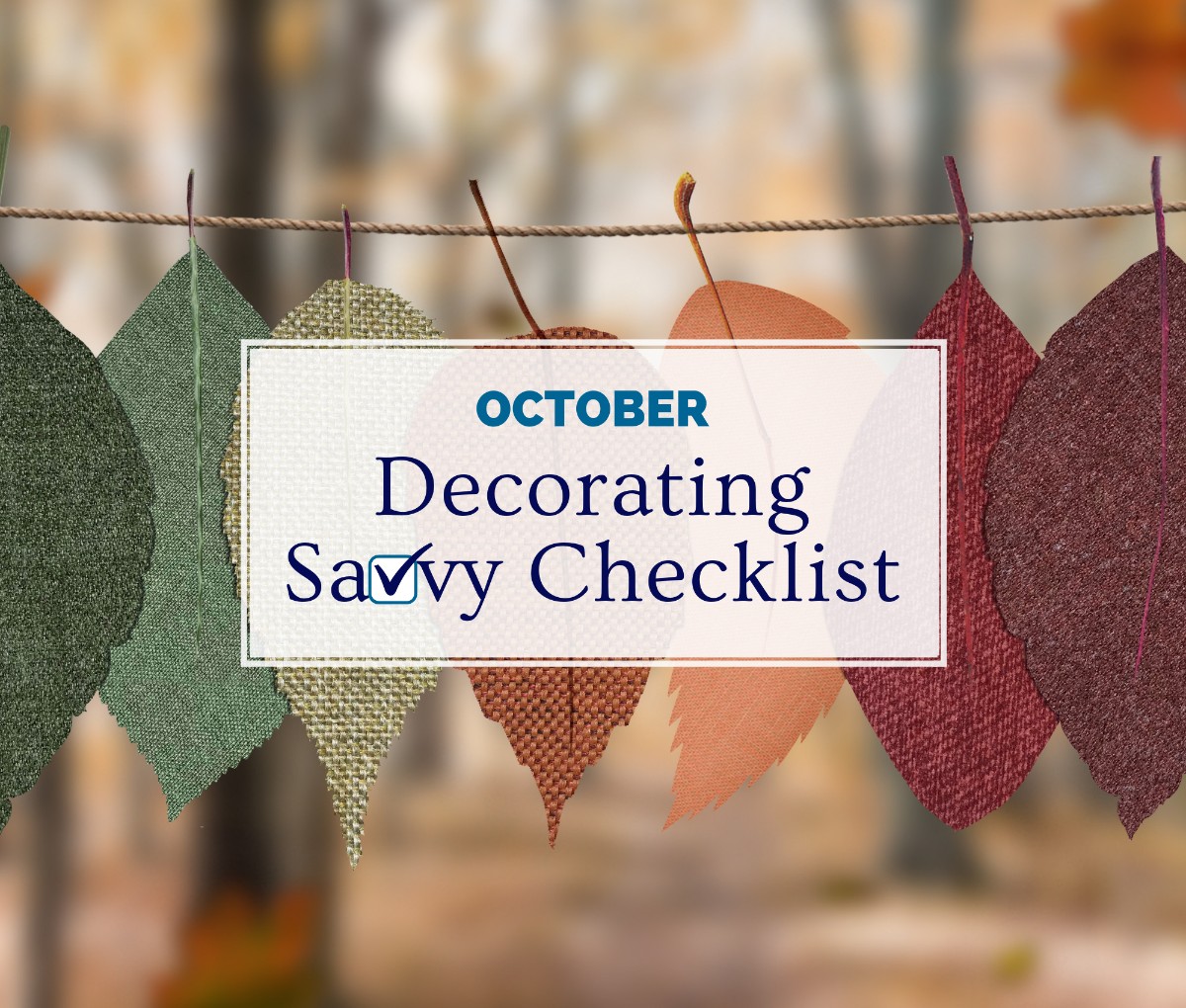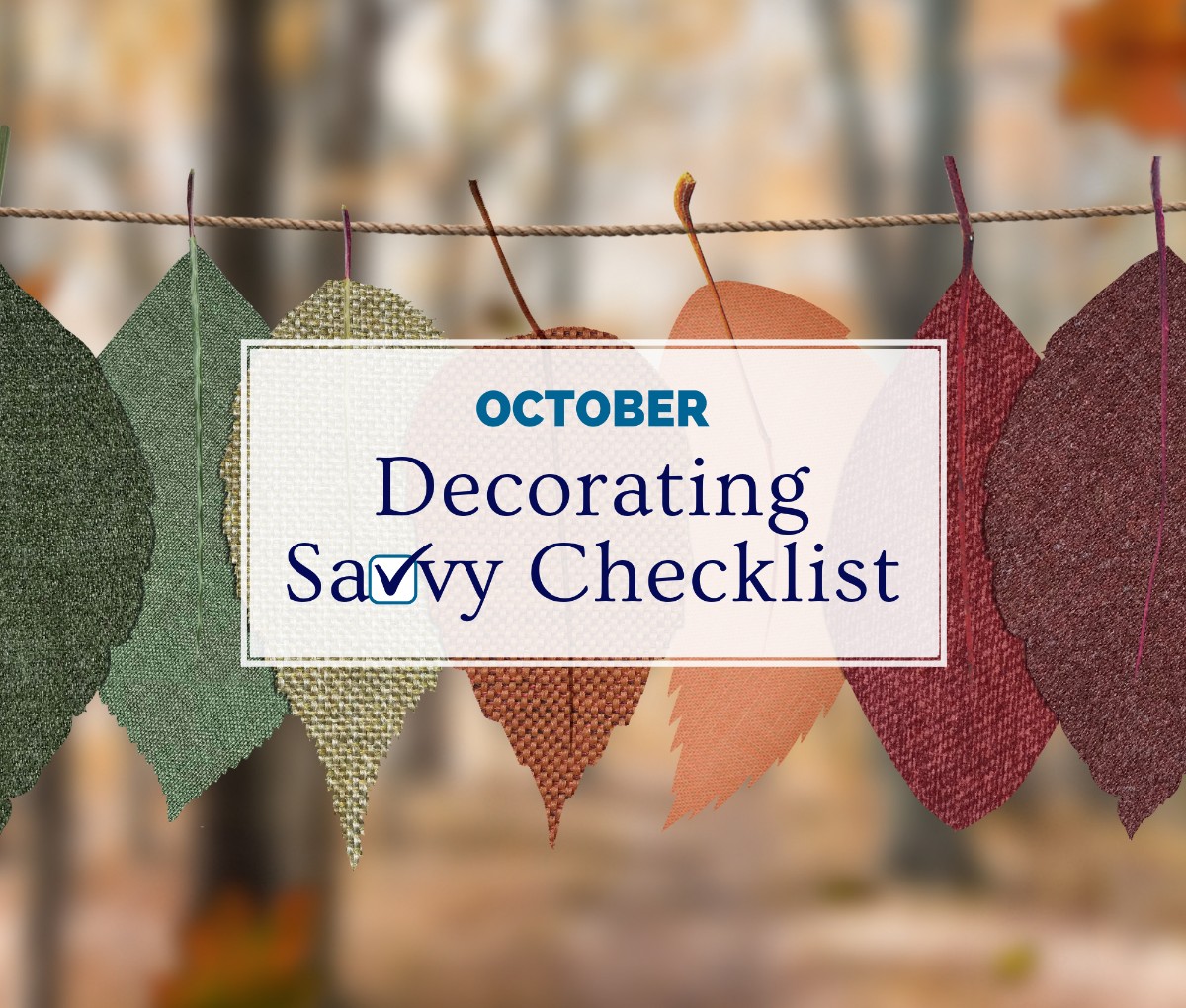 Okay … it's crunch time in the design world! Everyone on the professional side is working to complete projects that started over the summer. So, although you may not have time to tackle a major project right now, select even just one of the actions on this month's Decorating Savvy Checklist to make immediate improvements to your nest and life.
Keep your fall decorating simple and fresh! Pick up an array of colorful gourds, create rustic arrangements with fallen branches, or fill glass vases with pinecones or shelled nuts.
Create quick, inexpensive art by framing pieces of fabric or wallpaper. Make a small trio or go big for maximum oomph. The sky's the limit!
Are your kitchen counters looking a little chaotic these days? Start by clearing your surfaces completely. Once you're done, only put back the appliances you use daily and store the rest.
Add felt pads under the legs of your kitchen and dining chairs to avoid scratches and keep your floors in tip-top shape.
Time to replace all the broken holiday decorations you put on your list this past January!
Small, savvy changes bring great rewards. Pick even just one of the ideas above to get moving … and watch wonderful things happen at your place!