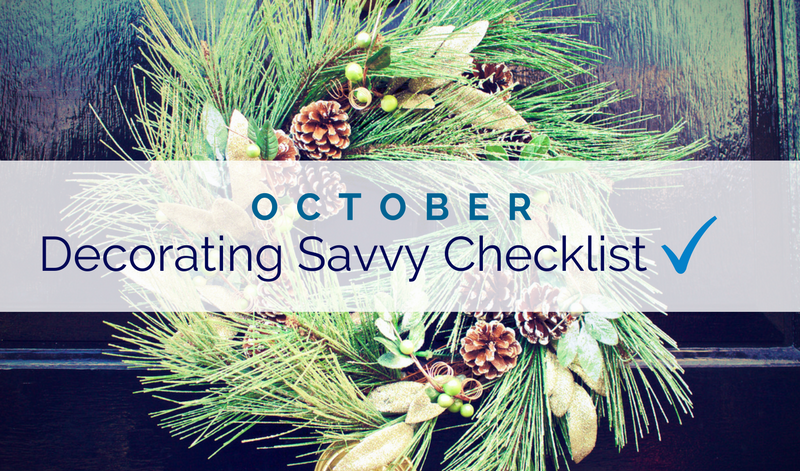 OK…it's year-end crunch time in the design world. Everyone on the pro side is looking at ushering to completion projects that started over the summer. So although you may not have time to hit a major project right now, to help you on your "beautiful home quest," select even one of the actions you can take THIS month to make immediate improvements to your nest and life!
Put out the Halloween decorating and start baking (and freezing) some treats for Halloween and get a jumpstart on Thanksgiving! (Can you spell, Zucchini Bread??)
Fill and display containers of pinecones. They'll work for Halloween AND Thanksgiving and get you into the autumn mood.
Get a new rug for inside the front door to refresh the foyer and welcome guests. Ditto for the welcome mat outside the front door!
Start planning Christmas and pull out that list we made in January of missing or broken Christmas decorations so you can get a head start.
Host an Accessory Style-Out Party with some friends: Have them come over and help you rearrange the accessories in your apartment or living room. Add wine, music and nibbles and you'll have fun connecting with everyone before their schedules get too packed with the holidays and you'll face lift your place at the same time!
As ever even small but savvy changes bring great rewards. Pick just 1 of the ideas above to get moving…and watch wonderful things happen at your place!