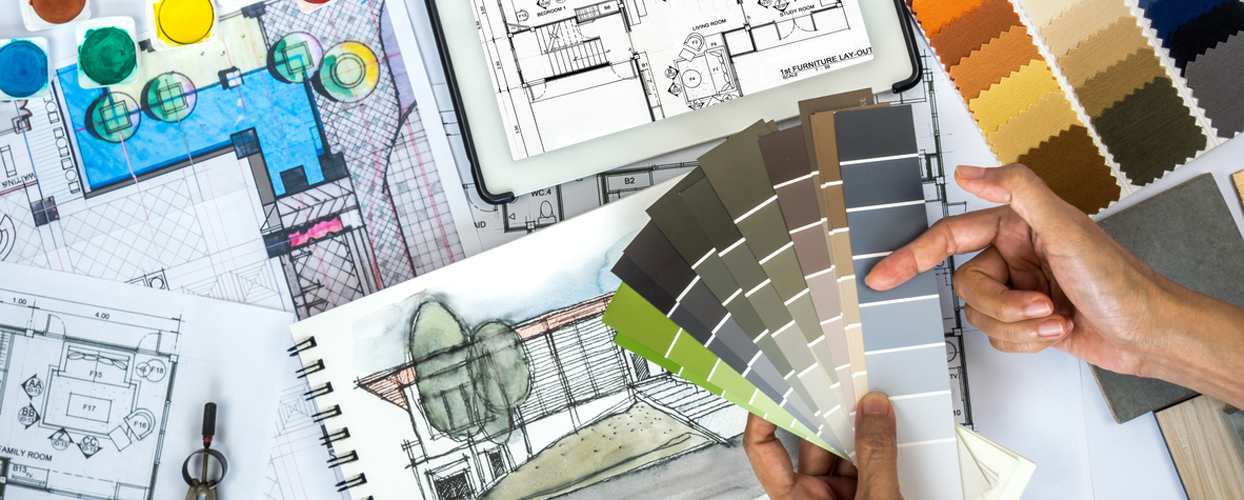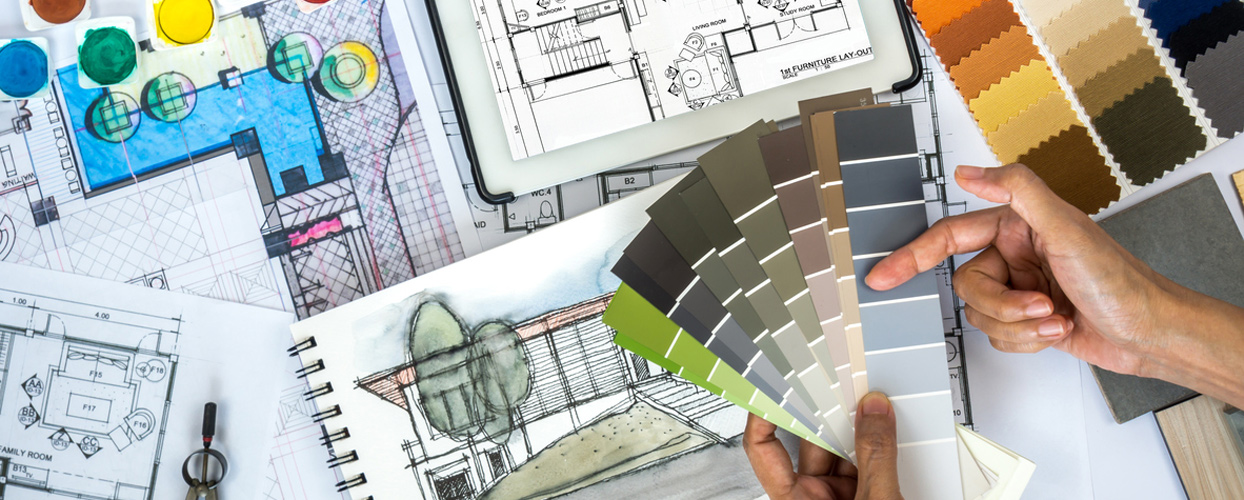 As if selecting the PERFECT paint color doesn't elicit a groan for most design lovers, here's another tidbit to add to the fun. Beware making color decisions at the wrong time of day.
For example, have you ever looked at a few similar paint swatches and wondered if a color is more gray, more blue, or more beige? It's not you. It depends on the time of day when you look at color.
The culprit is light: its amount, angle, and intensity.
Get Your Free

Download

Complete the form below to access your Free Download!
These factors shift all day, just as the sun shifts all day. As this happens, the wavelengths change as do the way they get reflected – and reflected differently, by the objects we're observing – to include our colored walls.
Morning and evening light can have a yellow/orange bias. Midday light under a clear sky can have a blue bias.
The good news: Our brains do a lot of color correcting and interpreting throughout the day (better than your iPhone camera)!
However, certain times of day are most challenging. Transitions from dawn to early morning, and again from twilight to dusk when the light is changing most rapidly, make it hardest for us to interpret truest color.
7 Tips for Selecting Wall Color
Here are considerations to help you hedge your bets when selecting that perfect wall color:
Look at color under different lighting conditions before making your final decision.
Add into your equation that northern facing windows/rooms tend to skew colors bluer while western facing windows/rooms tend to skew color more yellow/orange, particularly nearest sunset.
Color appears truest indoors at midday viewed with indirect, natural light.
Too much sunlight tends to wash out a color. Be careful in those southern facing rooms and heavily windowed sunrooms and conservatories.
Too little light (i.e. morning or evening) tends to darken colors.
As the day fades and light dims, color in general becomes darker and duller; thus, harder to distinguish between shades of color. Be warned if you work during the day and tend to work on your latest design project after dinner … not a great idea.
Just as natural light throws a color "bias," so does artificial light. Incandescent bulbs have a warm yellow-to-orange shift. Fluorescent bulbs tend to throw more blue light and LED light tends to be whiter and more neutral.
There's more to the story, of course. Colors affect each other in a room and there's absolutely a powerful strategy to the WAY you select and combine colors in a room and between rooms.
If you'd love more color help, you'll love the enlightening and entertaining color module inside my Decorating Genius System. Check it out!