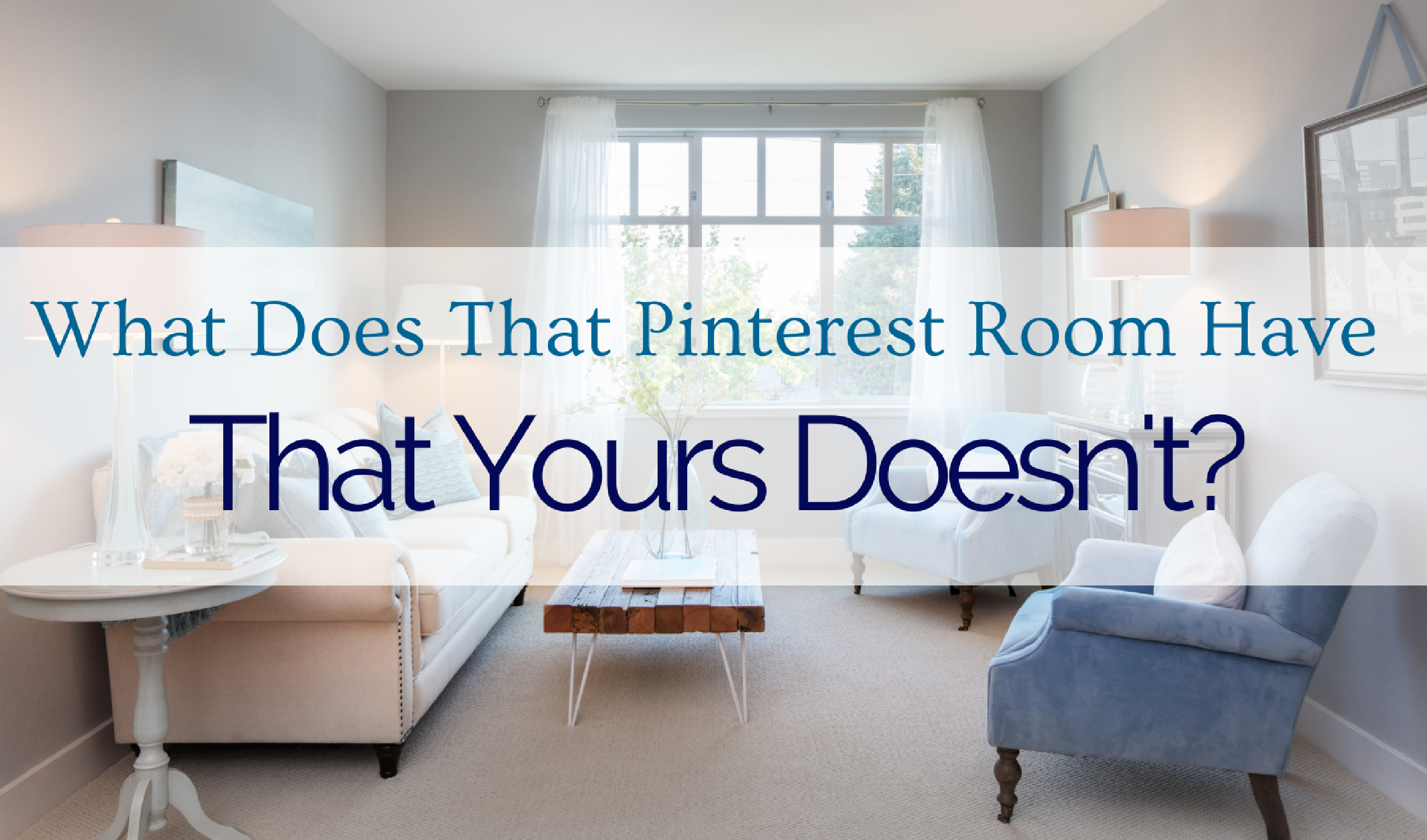 Wanna know what separates the beautiful room from the room that completely misses the mark? The single thing that separates "the women from the girls in design"?
I've got 2 words for you: Design Strategy
No room that you're lusting after on Pinterest, Houzz, Elle Decor, Veranda, House Beautiful etc., etc., etc., came together using the prime driver of guesswork or instinct or a file folder of collected inspiration images.
Inspiration IS important in design, for sure! Instinct is always nice to have.
But the only thing that delivers results, reliably and always, is design strategy. Design strategy is nothing more than a specific selection of design recipes and formulas that are chosen in order to yield a desired result.
You use strategy in a million other areas of your life:
To bake a chocolate layer cake, you use specific ingredients in a specific way.
To balance your checkbook, you use specific math formulas and rules
To drive to a coordinate on a map, you use specific rules and strategies to operate the car as well as to find your best path to your end point.
Why then would the detailed complexity of creating, designing and delivering a complete and beautiful room be any different?
Baking a cake is a cinch compared to designing a room and you have no problem admitting that anyone needs a cake recipe to rely on and follow.
So stop being SO hard on yourself!
If you're decorating results aren't exactly as you wish they were, or if you're feeling a little overwhelmed by a looming project, the problem is not YOU!
The problem is your misunderstanding that inspiration images should somehow deliver results.
No my lovely, Design strategy is the only thing you're missing.